The mercury hovered in the low 90s last week Wednesday as a group of dancers swayed, turned and curved their bodies gracefully to the strains of a Vivaldi concerto.
The face-masked dancers -- from 12 years old to adult, from beginners to professionals, including dancers with disabilities dancing from their wheelchairs -- moved in harmony to the music.
A small crowd of ice cream eaters seated at nearby tables outside the Carousel at the Great Northern Town Center Amphitheatre watched, mesmerized by the music and the movement.
They were seeing a rehearsal of the finale for Cohesion Dance Project's "Resonance ~ 2020 Reimagined," which opens tonight, July 30, with two shows: 6 and 7:30 outdoors at the Great Northern Amphitheatre. Two more shows are Friday, July 31, at 6 and 7:30.
Due to COVID-19, the shows are outdoors, so come prepared.
Bring your face mask, lawn chair or blanket and maybe your sunglasses, sun hat and water bottle.
All tickets are general admission ($10 suggested donation).
Audience size for each show is limited to 30, and groups are asked to socially distance 6 feet apart.
The spark at the heart of this show is "art inspires art."
The performance is a collaborative work by 16 dancers (including four choreographers), one sculptor, several musicians and a poet.
Originally slated to be a more elaborate work with guest artists and an expanded cast of dancers, the show was to open in May at the Helena Civic Center.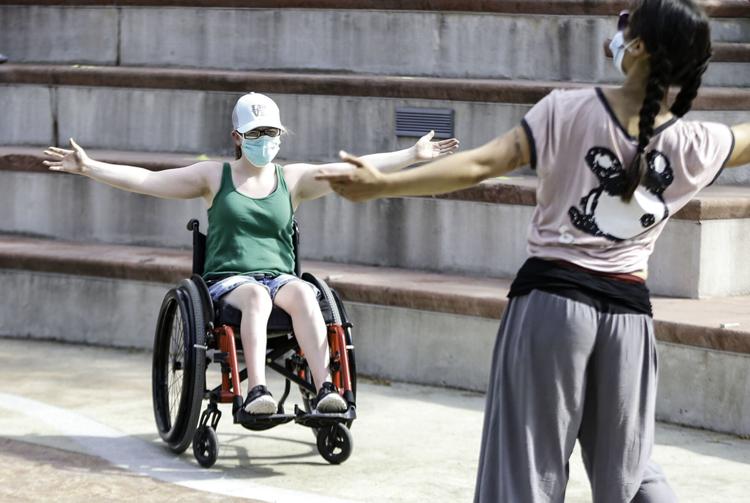 But then, the day before the rehearsals were to start, Gov. Steve Bullock issued a COVID-19 stay-at-home order, closing gyms, dance studios and theaters.
So, the artists adapted and re-imagined this year's production.
It builds off of Cohesion's original "Resonance ~ An Evening of Art Inspiring Art," which debuted in 2018 at The Myrna Loy and then toured the state in 2019.
The idea at the heart of the original Resonance is that "one art form inspired creation in another," and all the creators and their works would respond and interact with each other.
But this time, the creators couldn't be in the same space to make the magic happen, so creation was tailored to the realities of the pandemic.
"For this show, each piece stands alone," said artistic director and choreographer Tanya Call. "We weren't able to do the full creation process."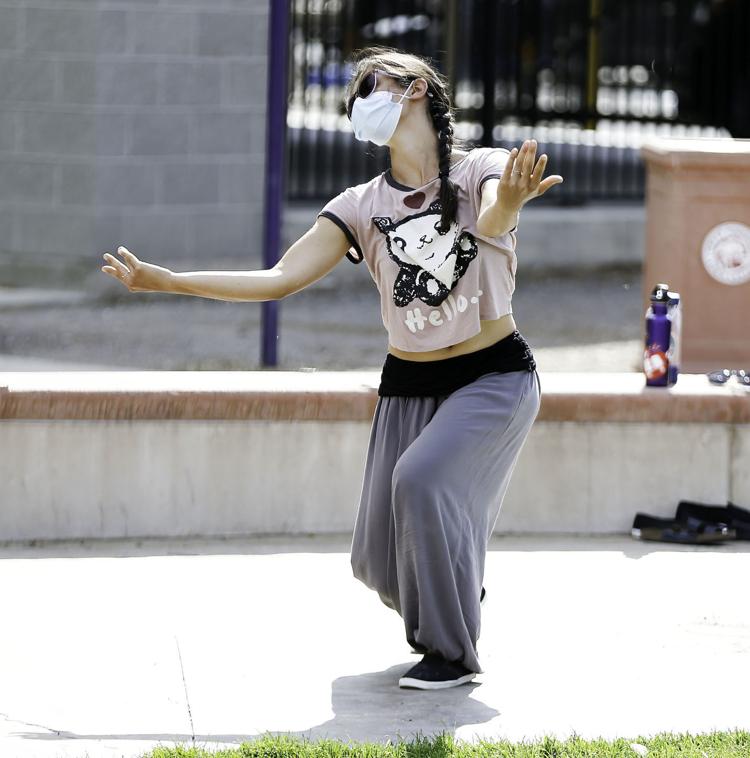 Most of the dance works are using the music written for the original Resonance, or canned music, which varies in genres from classical, to electronica to new folk.
"This show will still be fresh," she said. Three or four works are completely new choreography, while the remaining three to four are modified or re-imagined pieces from the original show.
Those who saw the 2018 production will recognize the three whimsical, lightweight steel sculptures, created by Helena artist Richard Swanson.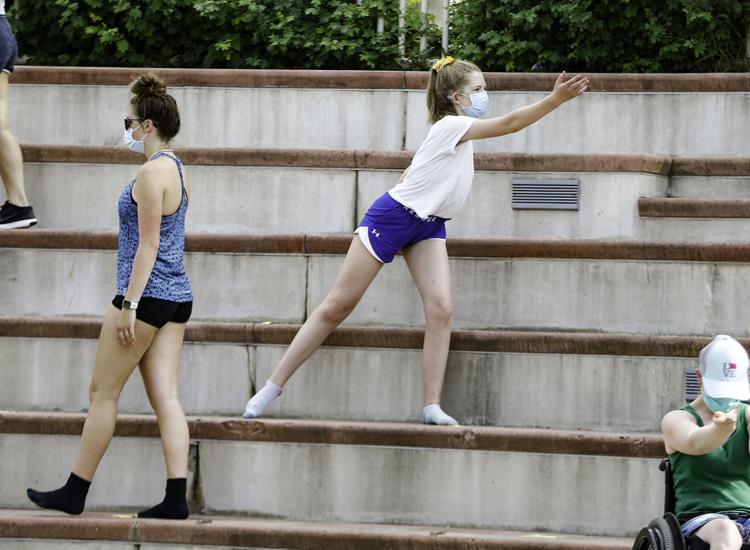 "You're always looking for a way for the dancers to interact and for it to be interesting for the (them)," he said of how he created the works.
They wanted sculptures they could rock on, and move in and out of, and play on.
Call, who calls her finale piece, "Elements of Nature," said her work was inspired by one of Swanson's sculptures, as well as writings and paintings she did in response to it.
For a while, the choreographers weren't sure whether to proceed with the show at all.
"We felt it was important to at least provide something for the community," said Call. "The goal was to keep it simple, so we could flex as we needed to."
This is what they could put together, "yet produce something of artistic value for the community."
"It's turning out to be really beautiful," she said. "Having it in the outdoors is a whole new element.
"Right now, especially, people need the arts to help get through this time and to get some joy. It's a beautiful production."
The whole performance is site-specific, utilizing the elevated steps of the amphitheatre as elevated levels for dancers, as well as using grass areas.
The choreographers include Call, Nina Murphy, Amber Moon Peterson and Julynn Wildman.
The dance works are accompanied by original music recordings from Andy Murphy of the band Rotgut Whines and Albuquerque-based musician Stuart Smith.
There are also interludes with recordings of original poetry by Helena poet Tyler Knott Gregson and live music by Swanson's daughter-in-law, violist Katie White Swanson.
Swanson recalls the thrill he felt at seeing the original performance at The Myrna Loy, and said, "Be prepared to be blown away."
The performance will be broadcast at a later date on HCTV.
Get local news delivered to your inbox!
Subscribe to our Daily Headlines newsletter.