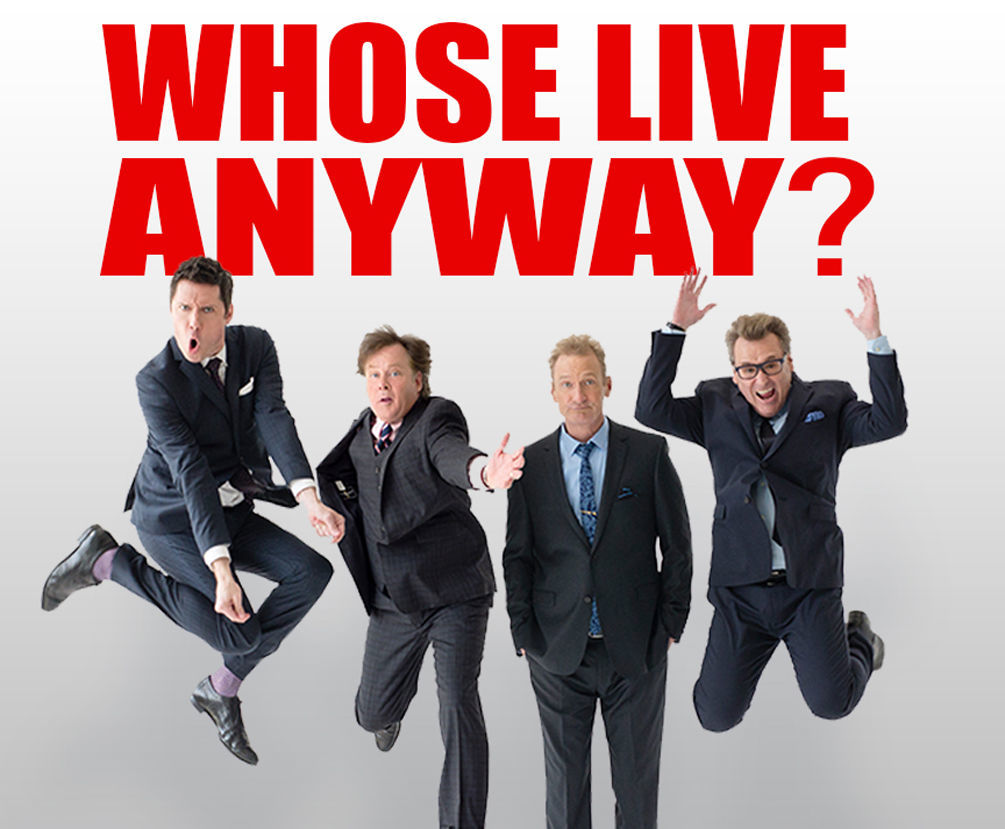 theater
Fairground show postponed
Due to the current COVID-19 Pandemic, the "Whose Live Anyway" show, scheduled at Lewis and Clark County Fairground May 29, is now rescheduled to May 28, 2021.
Those who have purchased tickets should hold on to their tickets, as they will be honored for the rescheduled date.
music
Symphony updates on future concerts
Given the continuing COVID-19 pandemic and restrictions on large gatherings from the State of Montana, the Helena Symphony is announcing the following changes to several upcoming concerts.
The June 13 performance of Bizet's opera "Carmen" (rescheduled from May 2) is postponed until two years from now for the 2021-2022 Season.
In addition to the health crisis, there are significant logistic complications at this point in safely resuming concert performances.
All tickets for this performance will be honored for any performance during the 2020-2021 Season.
Tickets purchased for canceled concerts may be exchanged for any concert during the 2020-2021 Season.
Season ticket holders will receive additional tickets for the 2020-2021 Season or additional Bring A Friend Vouchers for the 2020-2021 Season. Or tickets may be returned as a donation.
Benefit Concert at Montana Ting
The Benefit Concert is rescheduled for Saturday, Aug. 1, (originally scheduled for June 27).
Tickets for this red-carpet affair (A Night in Hollywood at the Montana Ting) are $150. The location allows for required social distancing and the event is limited to 500 people.
The Helena Symphony will ONLY have this performance if public health officials deem it safe to do so. The symphony is working with public health officials to ensure the safety of our patrons, audience, musicians, and guest artists. The health and safety of patrons, musicians, volunteers and staff is the top priority.
Intrepid Credit Union Symphony Under the Stars canceled
The Intrepid Credit Union Symphony Under the Stars is a free gift to the community from Carroll College and the Helena Symphony on the third Saturday in July.
Given that this concert attracts over 18,000 people from all over the country, this event will be canceled for this year.
New office and mini concerts
The Helena Symphony has moved into its new office in the Placer Building, 21 N. Last Chance Gulch, Suite 100, 442-1860, Helenasymphony.org.
The principal musicians of the Helena Symphony Orchestra have been offering daily mini concerts to continue to bring music to the community since the COVID-19 pandemic.
"Over 2,500 people every day are experiencing these wonderful musical moments," said Director of Artistic Planning Rehanna Olson.
Follow the Symphony at helenasymphony.org or at the symphony's Facebook page for up to date information.
helena movie listings
Myrna Loy
Never Rarely Sometimes Always, R
True History of the Kelly Gang, R
Get local news delivered to your inbox!
Subscribe to our Daily Headlines newsletter.