film
'Trial of the Chicago 7' opens at The Myrna
It couldn't be more timely -- "The Trial of the Chicago 7," a gripping docudrama about one of the most dramatic Vietnam War protests, opens at The Myrna Loy Friday, Oct. 23, and runs through Thursday, Nov. 5.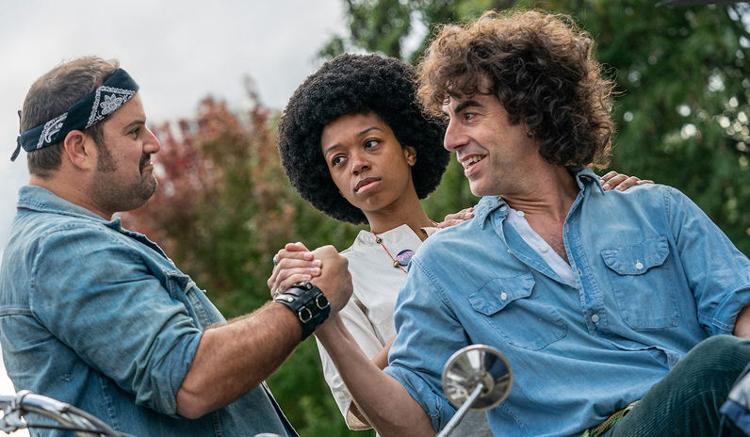 Submerge yourself in the chaos of 1968, when key activists in the anti-war movement and thousands of protesters converged on Chicago during the Democratic National Convention and the whole world was watching.
Written and directed by Oscar-winning writer Aaron Sorkin, the film focuses on the infamous kangaroo-court trial of the activists in 1969, which President Nixon wanted to use to make an example of what happens to war protesters.
The star-studded cast includes Eddie Redmayne as Tom Hayden, Alex Sharp as Rennie Davis, Sacha Baron Cohen and Jeremy Strong as Yippies Abbie Hoffman and Jerry Rubin, John Carroll Lynch as family man David Dellinger and Yahya Abdul-Mateen II as Bobby Seale.
The film rated 94% fresh on Rotten Tomatoes.
Newsday reviewer Rafer Guzman called it "A compelling re-creation of a notorious trial that galvanized and even defined the 1960s."
"A fine recreation of a certain moment in history that still feels relevant and timely…," wrote reviewer Edward Douglas.
Tickets are $8 adults, $7 seniors/students, $6 for matinees.
As COVID-19 safety precautions, all patrons and staff are required to wear masks and asked to do social distancing.
music
Hay & Hays pair up for Myrna Soundstage Take Two
Kick back for a night of original music with friends at The Myrna Loy or in your living room.
Myrna Soundstage returns with an exciting new lineup, Max Hay and Christy Hays 7:30 p.m. Thursday, Oct. 22, following an enthusiastic program premiere in September.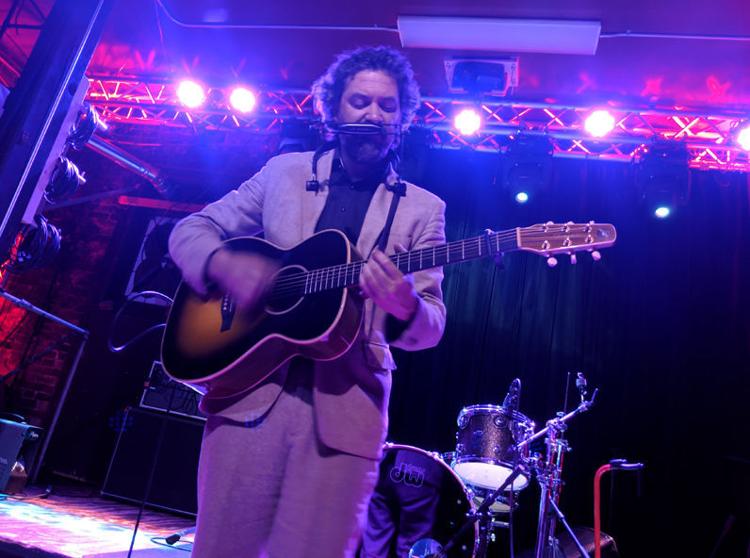 The second Soundstage episode, which was taped in advance, debuts before a limited-size audience at The Myrna Loy, while it will be simultaneously streamed online.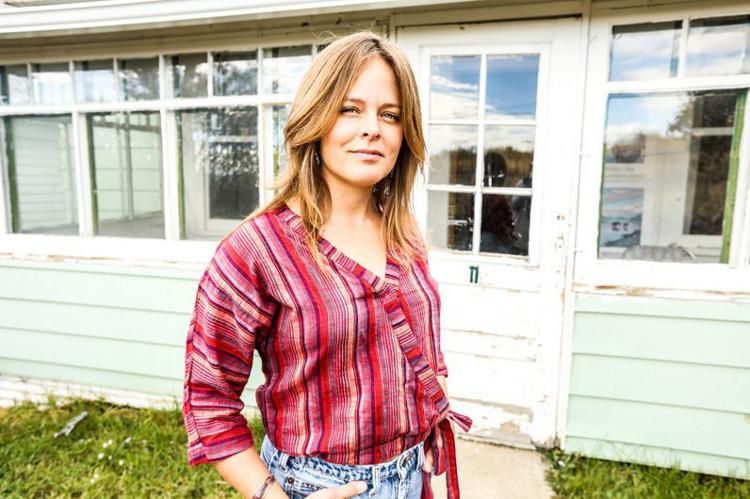 Hosted by local musician John Dendy, it shows Hay and Hays performing some of their new songs and interviews with them about their songwriting.
Both artists have Montana roots and were working full time as touring musicians until the pandemic hit.
The Helena audience will get a unique opportunity to get to know the musicians in this intimate show. They will also be the first to hear songs Hay was about to debut on a record tour that the pandemic canceled.
A born performer, he's known for playing a foot-stomping, fun show that mixes up reggae, Irish, country, and blues rhythms with soulful bass vocals and sailing harmonica leads. Dendy will be sitting in on a few of the songs playing bass.
Butte singer-songwriter Hays, a transplant from Austin, Texas, describes her music as very lyric-driven mixed with Americana in the tradition of such singer-songwriters as Guy Clark.
Known as a storyteller, Hays was called "Lucinda Williams in a Carhartt jacket" by The Austin Chronicle.
Dendy, who is a fan of both artists and their songwriting, thought that pairing them together would make for a lively and entertaining show.
"I encourage people to come out for the live screening," Dendy said. But for those who don't-- tune in for the broadcast.
"Lenny Eckhardt is an absolute wizard of audio and video," said Hay of the quality of the production.
He also complimented The Myrna Loy for finding a creative and safe way to stay active in the performing arts during the pandemic. Soundstage "is a great way to be exposed to new music.".
There is no charge for streaming the show, but there will be an opportunity to donate.
Tickets for the live watch party are $15, and are available at
All patrons and staff are required to wear masks and asked to do social distancing.
Seating is limited to 40 in the 250-seat auditorium.
If you missed the premiere Soundstage with Los Marvelitos and the David and Deidre Casey Band, check it out on The Myrna Loy website at themyrnaloy.com.
Blake Christiana of Yarn at Taproom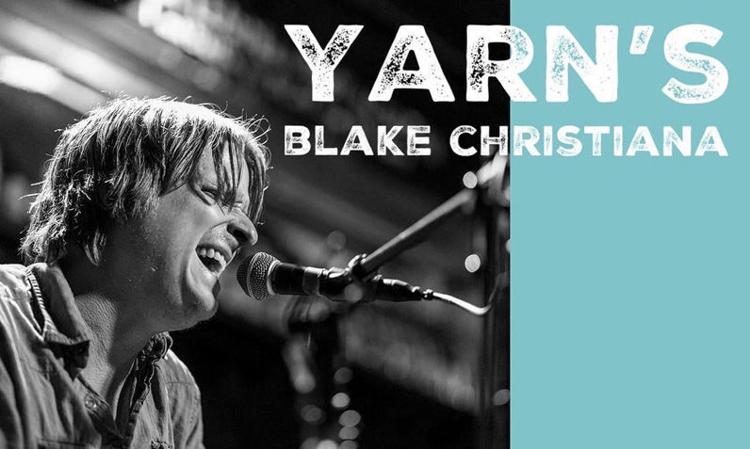 Blake Christiana is the founding member, singer, and songwriter for the band, Yarn. The band spent two years honing their chops during a Monday night residency at the famed Kenny's Castaway in New York's Greenwich Village, which allowed them to rehearse onstage, mostly in front of audiences. Six studio albums followed.
As a solo artist, Christiana shares his songs and stories in a very raw, stripped-down format. Just his voice and an acoustic guitar, often giving insight into the songs he is singing. His songwriting influence is simply "life."
He plays 7 to 10 p.m. Thursday, Oct. 22, at the Lewis & Clark Taproom, 1517 Dodge Ave. Free.
Patrons will be required to wear a mask whenever they are not seated at the table. There will be no dancing or standing room. Customers have to stay seated at their tables and they will not be allowed to move them. Tables are first come first serve.
theater
Final week of Grandstreet's 'Admissions'
"Admissions," a provocative new play exploring privilege, race and the unbridgeable American cultural divide showing at Grandstreet Theatre runs through Oct. 25.
This smart and provocative new drama won the 2018 Drama Desk Award for Outstanding Play.
Shows are Wednesday through Saturday evenings at 7:30 p.m. and Sunday matinees 2:30 p.m.
Tickets are $27 Thursday, Friday and Saturday evenings; $23 Wednesday evenings and Sunday matinees; and $17 Kids 18 and under.
They are available at Grandstreet Box Office (afternoons): 447-1574, 325 N. Park Ave., or order online at www.GrandstreetTheatre.com
Grandstreet Theatre will only be selling 40 tickets per performance to allow for social distancing. Audience members will be checked in individually, following a temperature check upon arrival. Masks required.
Theatre classes start in November
Grandstreet Theatre School announces new online Session 2 in-person and online youth classes and adult theatre education classes.
Classes are offered Nov. 9-Jan 14, at Grandstreet Theatre, 325 N. Park Ave.
or call box office 442-4270 to sign up over the phone.
Tuition: $125 for Session 2 classes, $60 for Adult Theatre Education classes.
High School: 3:45-5:30; 7 & 8 grades: 3:45-5:30
K-2 grades: 3:45-5:15; 5th & 6th grades: 3:45-5:30
Adult Theatre Education classes
Tuesdays -Nov. 10-December 1
Monologue workshop- Alan Zackheim
Stage management (online)-Dora Trenbeath
Tuesdays – Nov. 10-Dec. 1
Carroll College
Carroll Theatre launches virtual comedy
During the last pandemic in 1919, the melodrama, "Believe Me, Xantippe," was performed at Carroll College. Carroll read this play as part of its 100th anniversary play-reading series last November.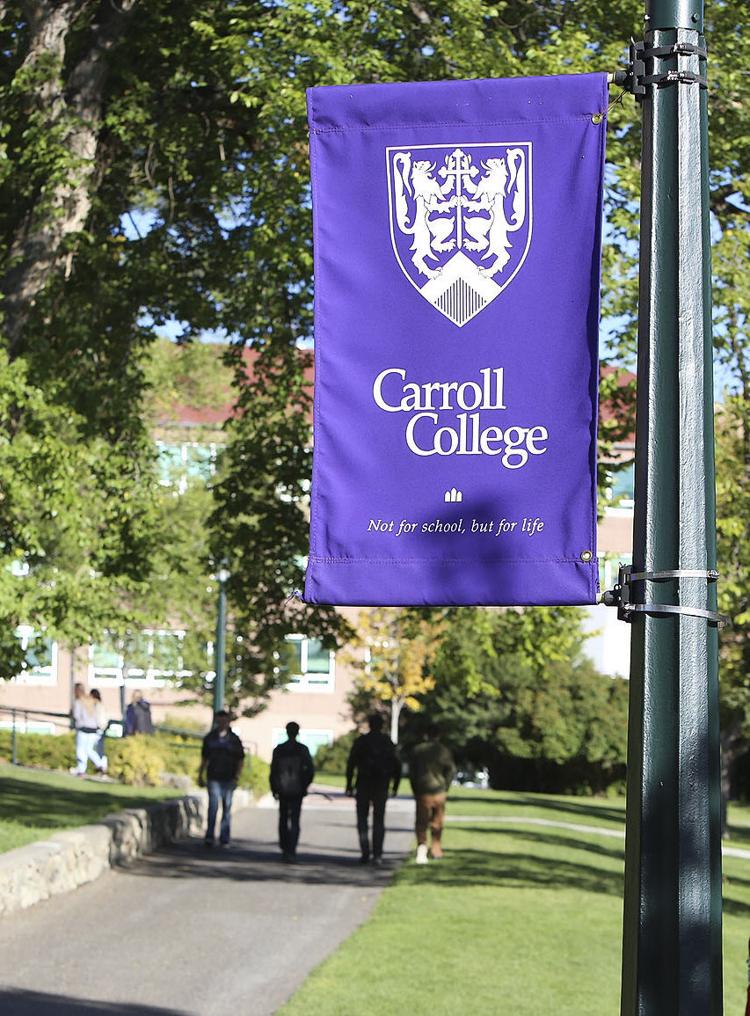 When ideas for a fall musical were canceled, Carroll Theatre Department went back to the melodrama script and adapted it for a modern audience with a modern twist.
Using the bones of the original, Stephen Alan Seder and Nicole Lauren have created this new comedy-- "The Toilet Paper Caper: A Pandemic Melodrama," which tells the story of an elaborate prank.
After a string of senseless burglaries overrun his neighborhood, a hot-headed rich bachelor, George MacFarland, bets his friends he can evade arrest for an entire year upon committing a criminal act. His friends take the bet, and George is swept into a whirlwind adventure full of life-or-death poker games, explosions, evil villains and more. This sensational tale, set within a global pandemic, hearkens back to turn-of-the-century-melodramas and vaudevillian theatre. Directed by Amber Barnes.
To view it visit: Carroll Theatre Presents: The Toilet Paper Caper – A Pandemic Melodrama.
Shows will be livestreamed online at 7:30 p.m. Oct. 15-17 and 23-24 and 2:30 p.m. on Oct. 18 and 25.
Tickets are $10 for general admission/individual patron StreamPass ($25 for group StreamPass), $5 with a current Carroll College ID for individual StreamPass ($15 for Carroll College group StreamPass) and are available online.
Talk on dogs
Carroll College's Dr. Katharine Mershon presents a talk Religion, Race, and the American Dog – Carroll College Roeben-Raunig Lecture Series, 7 p.m. Oct. 29, on Zoom. Free and open to the public. Visit https://www.carroll.edu/event/lecture-religion-race-american-dog for details on how to join the webinar. This talk will analyze narratives about religion and dogs that appear in unexpected settings. By examining the 2007 dogfighting case involving NFL player Michael Vick, viewers will discuss how human social justice and animal ethics are connected to religion and to each other.
benefit
ExplorationWorks Nightmare Affair Online Auction & Fundraiser
ExplorationWorks is holding its 13th annual Nightmare Affair Online Auction & Fundraiser through Oct. 24.
Due to COVID-19 precautions, this year's event is completely virtual and features a large lineup of auction packages, including vacation packages, signed memorabilia, and local experiences.
The online fundraiser calls on local ExplorationWorks ambassadors to come together to raise funds online via their personal networks.
During the pandemic, ExplorationWorks is offering programs and classes onsite as well as online videos and activities.
This online benefit will ensure it can continue to support its mission to bring STEM education to Helena and surrounding communities, says director Kelly Posewitz.
The online auction kicked off last week and will wrap up 8 p.m. Saturday, Oct. 24.
Get local news delivered to your inbox!
Subscribe to our Daily Headlines newsletter.