music
Myrna Soundstage Take Two
After a highly successful September debut, Myrna Soundstage returns with an exciting new lineup, Max Hay and Christy Hays 7:30 p.m. Thursday, Oct. 22.
It debuts before a limited-size audience at The Myrna Loy, while it is simultaneously streamed online.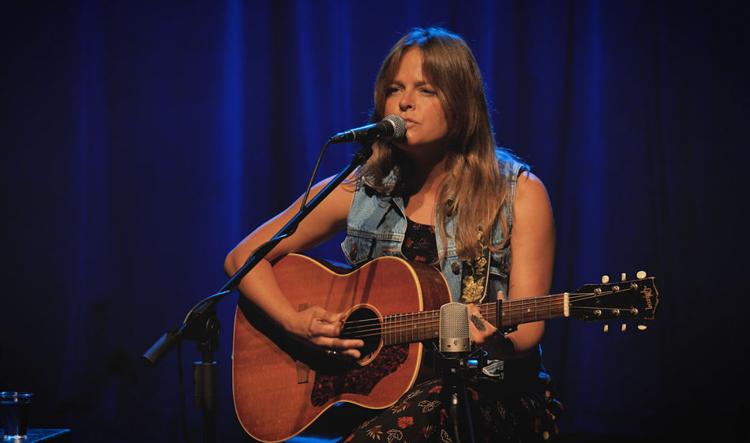 Hosted by local musician John Dendy, Soundstage showcases some of Montana's top musical talent in live performances that are recorded at The Myrna Loy and intermixed with Dendy's artist interviews
Hay, who grew up in Helena, has made his living as a singer-songwriter touring across the country. For now, he's back in Helena since the COVID pandemic has canceled live touring.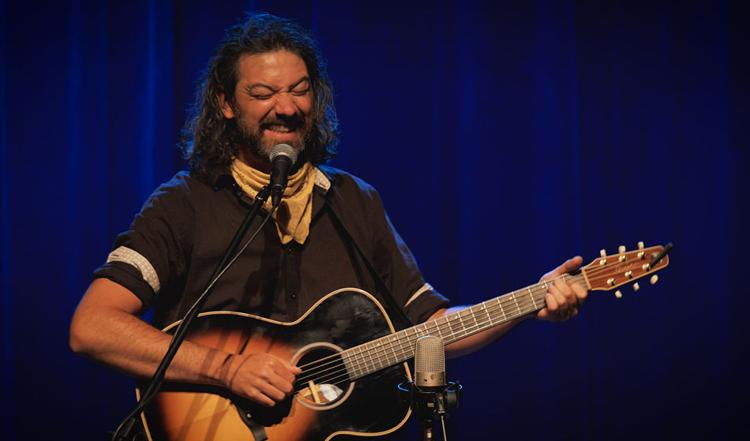 Hay is known for delighting audiences with his madly entertaining stage antics and expert musicianship.
The Helena audience is in for a treat. They'll be the first to hear songs Hay was going to debut on a record tour, when the pandemic upended plans.
"I just call it the blues," said Hay. "Most music with a guitar can just be called the blues. It's influenced by everything I've heard."
Hay's known for playing a foot-stomping, light-hearted show that mixes up reggae, Irish, country, and blues rhythms with soulful bass vocals and sailing harmonica leads. So who knows where the blues will go?
Also on stage and playing all new originals is Christy Hays, who pre-COVID was a full time touring musician. In recent years she relocated from Austin, Texas, to make her permanent home in Butte, which she loves.
Hays describes her music as very lyric-driven mixed with Americana in the tradition of such singer-songwriters as Guy Clark and Lucinda Williams.
The Austin Chronicle called her "Lucinda Williams in a Carhartt jacket."
"I thought they would make a good pair," said Dendy, "because both of them write songs that are really interesting."
"I encourage people to come out for the live screening," he added, but for those who don't-- tune in for the broadcast. Thanks to the exceptional work of technical director Lenny Eckhardt "it's like watching a really good movie."
There is no charge for streaming the show, but there will be an opportunity to donate.
Tickets for the live watch party are $15, and are available at
As safety precautions, all patrons and staff are required to wear masks and asked to do social distancing.
Seating is limited to 40 in the 250-seat auditorium.
For those who missed the premiere Soundstage, with Los Marvelitos and the David and Deidre Casey Band, you can check it out on the Myrna Loy website at themyrnaloy.com.
The Teccas at the Taproom
From the heart of Montana's Big Sky Country comes Scott and Kayla Tecca, an international award-winning father-daughter duo, playing a variety of new and classic country, classic rock and originals.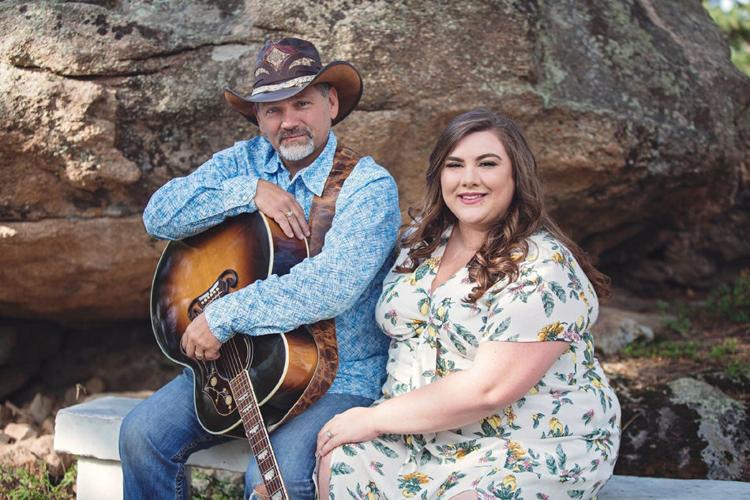 They play 7 to 10 p.m. Thursday, Oct. 15, at the Lewis & Clark Taproom, 1517 Dodge Ave. Free.
They tour full time in Montana, Idaho, Washington, Oregon, Wyoming, Colorado, California and Arizona.
Over the past five years, The Teccas have been nominated and won several awards in The Josie Music Awards, The Texas Country Music Awards, Nashville Universe. For 2020 they are nominated in The Red Carpet Award Show in Holland.
Masks and phase 2 guidelines will be enforced. That means patrons will be required to wear a mask whenever they are not seated at the table. There will be no dancing or standing room. Customers have to stay seated at their tables and they will not be allowed to move them. Tables are first come first serve.
Acclaimed Russian pianist performs with symphony
Over 5,000 people tuned in to last month's HomeStream Your Helena Symphony presented by AARP Montana LIVE on YouTube, including audiences from throughout Montana, the United States, South America and Europe.
The Helena Symphony continues its live broadcasts on YouTube 7:30 p.m. Saturday, Oct. 24, with music of Shostakovich and more music of Beethoven as part of the Symphony's Beethoven 250 celebration. The Masterworks Concert is available at no charge to audiences.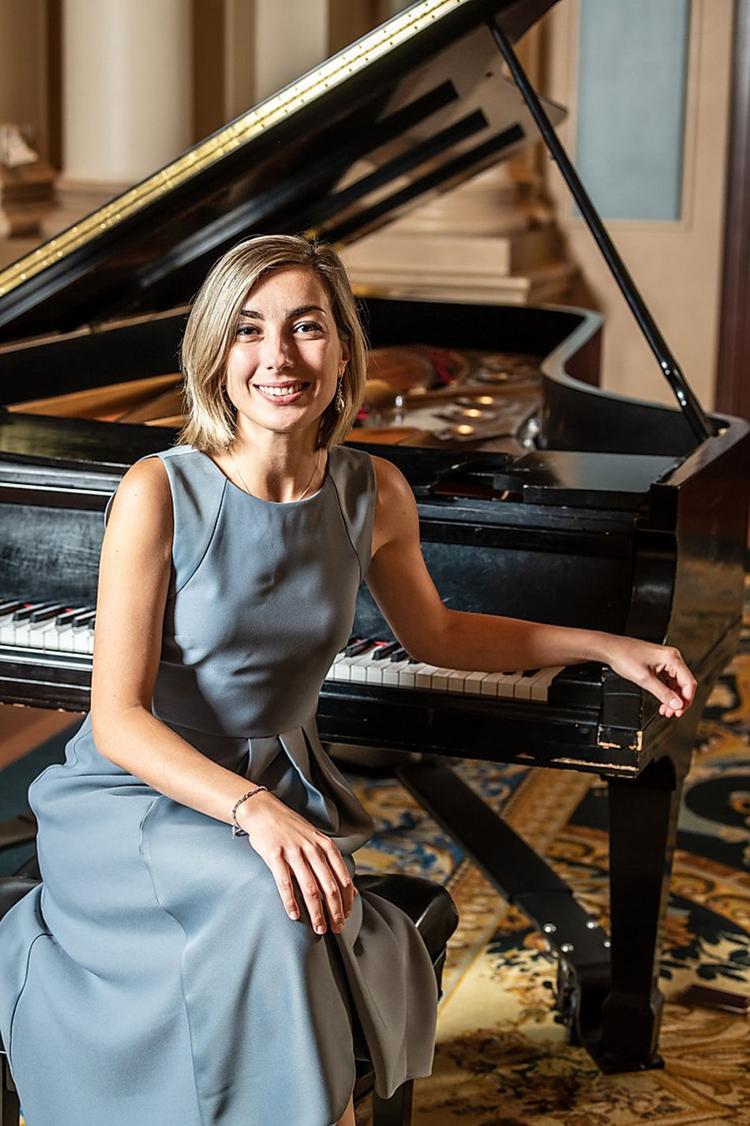 Link to the concert on YouTube, the Helena Symphony's website at www.helenasymphony.org or on the Symphony's Facebook page.
Following months of collaboration with health officials and reviewing studies on the impacts of instrumental performance and singing, the symphony decided that offering a livestream into people's homes is the ideal way to bring its music-making into the community in an innovative and safe way.
The concert opens with Beethoven's Overture to Egmont that captures conflict, hope, despair and salvation as testament to heroes who are willing to stand up to tyranny and sacrifice themselves for the good of humanity.
The Helena Symphony will also perform his First Symphony as part of its Beethoven 250, celebrating his 250th birthday.
From Moscow to Paris, Carnegie Hall to performances throughout the world, acclaimed Russian Pianist Anna Kislitsyna makes her HSO debut with Shostakovich's witty and heart-wrenching Second Piano Concerto.
Described as "the conscience of the Soviet Union," Dmitri Shostakovich has become one of the most discussed figures in music since the composer's death, the collapse of the Soviet Union, and the turn of the 21st century. The Soviet Union adopted Shostakovich as the country's "musical spokesperson."
His music provided propaganda for the Soviet government and the communist way of life but it also suffered two official denunciations and periodic bans. At the same time, Shostakovich received a number of accolades and state awards and served in the Supreme Soviet.
The work opens with Mozart-like playfulness, but it is the second movement that is the emotional core of the work.
In one of the loveliest movements Shostakovich ever wrote, the middle movement is easily mistaken as a Rachmaninoff melody and void of the underlying melancholy that is usually associated with Shostakovich's reflective movements.
Born into a family of musicians and trained in the Russian tradition, pianist Anna Kislitsyna made her solo debut at age 10 with the Omsk Symphony Orchestra in Russia. She remains in high demand as a soloist, collaborative pianist, and teacher.
She has won prizes in multiple international competitions including Global Music Awards 2020, the Lautard-Chetchenko Competition in France, International Chamber Music Competition in Finland, the Los Angeles International Liszt Competition and Chopin International Piano Competition.
HSO live streams can be viewed on a smartphone, tablet, laptop and desktop computers, smart televisions, and televisions connected to the internet – or anywhere you have access to YouTube.
Each concert live stream will be shot by several cameras, allowing for close-ups of musicians and soloists. There is also a pre-concert host and short backstage interviews prior to the concert and during intermission.
Carroll College
Carroll holds virtual Spirit Weekend
Carroll Spirit Weekend is Oct. 16-18, and will be online because of the pandemic.
This year, Homecoming has been transformed into Carroll Spirit Weekend with a variety of virtual events including presentations from faculty, a theatre performance and more. Alumni, friends, parents, family and the Helena community are all invited to join Carroll online. Visit www.carroll.edu/spiritweekend for details.
theater
Grandstreet Theatre stages timely new play 'Admissions'
"Admissions," a provocative new play exploring privilege, race and the unbridgeable American cultural divide opened at Grandstreet Theatre Oct. 2, and runs through Oct. 25.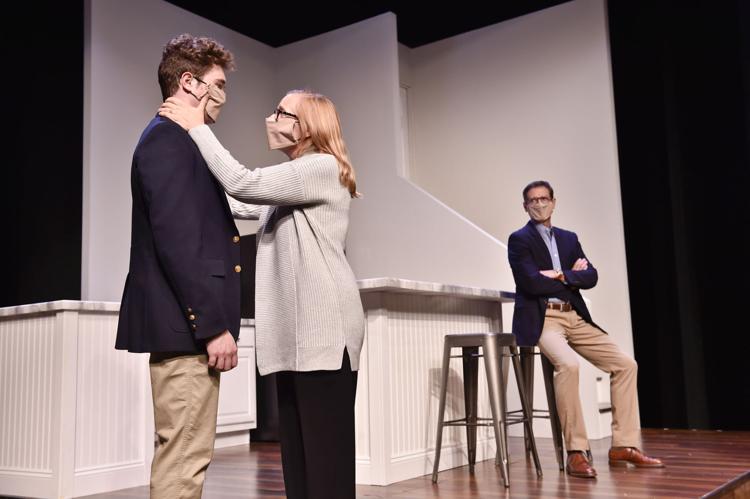 Sherri Mason is head of the admissions department at a New England prep school, fighting to diversify the student body. Alongside her husband, the school's headmaster, they've largely succeeded at bringing a stodgy institution into the 21st century. But when their only son sets his sights on an Ivy League university, personal ambition collides with progressive values, and a shocking decision leads the family down a road they never imagined traveling.
This smart and provocative new drama won the 2018 Drama Desk Award for Outstanding Play. It promises to keep you on the edge of your seat and have you talking all the way home.
Shows are Wednesday through Saturday evenings at 7:30 p.m. and Sunday matinees 2:30 p.m.
Tickets are $27 Thursday, Friday and Saturday evenings; $23 Wednesday evenings and Sunday matinees; and $17 Kids 18 and under.
They are available at Grandstreet Box Office (afternoons): 447-1574, 325 N. Park Ave., or order online at www.GrandstreetTheatre.com
Grandstreet Theatre will only be selling 40 tickets per performance to allow for social distancing. Audience members will be checked in individually, following a temperature check upon arrival. Masks are required.
Get local news delivered to your inbox!
Subscribe to our Daily Headlines newsletter.