Kids and families
Kid Flicks is back
Fun, high quality short films for kids 5 and up are on the big screen at The Myrna Loy Friday, Oct. 15, and Saturday, Oct. 16.
The New York International Children's Film Festival offers Kid Flicks One for the younger crowd of 5 and up, and Kid Flicks Two for ages 8 and up.
Kid Flicks One shows are 5:30 p.m. Friday, Oct. 15, and 12:30 p.m. Saturday, Oct. 16, at The Myrna Loy, 15 N. Ewing.
Kid Flicks Two shows are at 7:15 p.m. Friday, Oct. 15; and 5:30 p.m. Saturday, Oct. 16.
Tickets are $6 for kids, $8 for adults.
Carroll College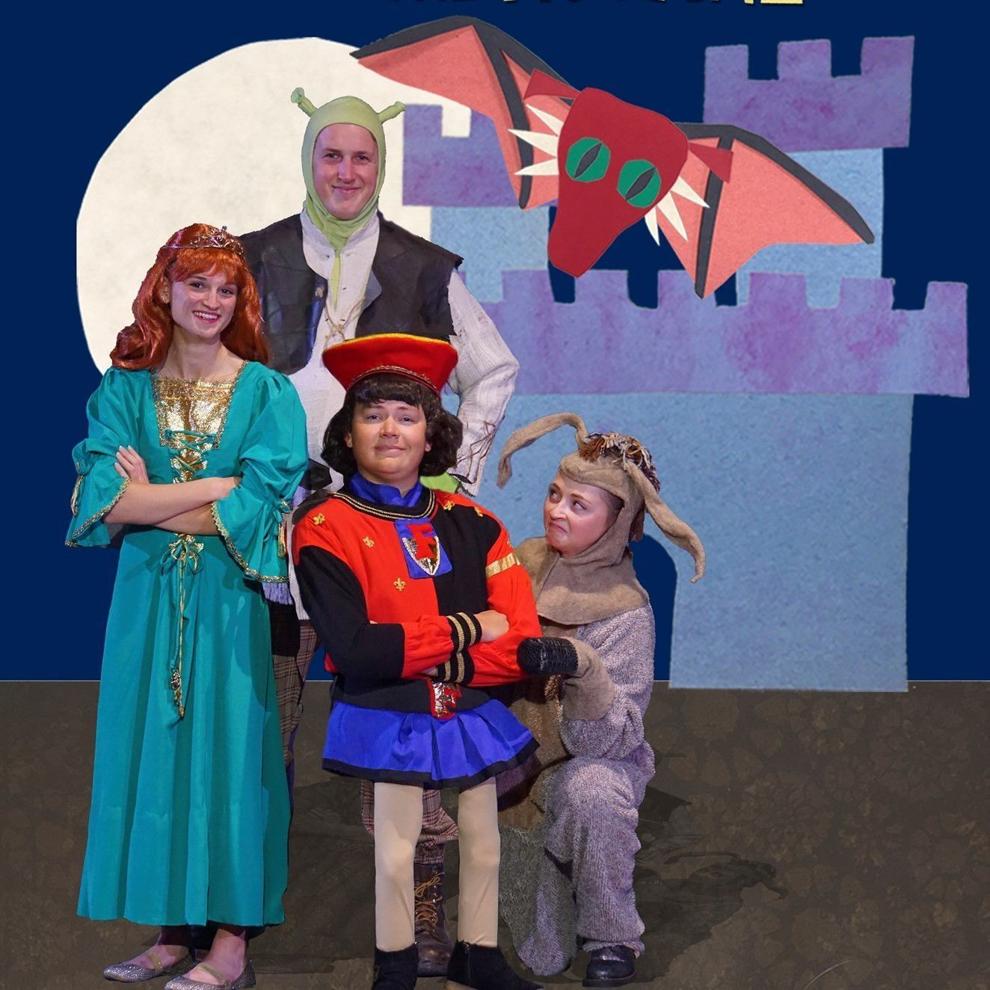 Carroll staging 'Shrek: The Musical!'
Carroll College Theatre opens "Shrek: The Musical!" in the Carroll College FLEX Theatre, Friday, Oct. 29. The show runs through Nov. 14, with both in-person and livestream options.
"Once upon a time, there was a little ogre named Shrek...." And thus begins the tale of an unlikely hero who finds himself on a life-changing journey alongside a wisecracking donkey and a feisty princess who resists her rescue. Throw in a short-tempered bad guy, a cookie with an attitude and over a dozen other fairy tale misfits, and you've got the kind of mess that calls for a real hero. Luckily, there's one on hand... and his name is Shrek.
Mask-wearing is required for all audience members. Livestream is also available.
Live show times are Oct. 29, 30, Nov. 4, 5, 6, 12, 13 at 7:30 p.m., and Oct. 31, Nov, 7 and 14 at 2:30 p.m.
Livestream tickets are available online at www.showtix4u.com/event-details/56863. Tickets are $15 for an individual stream pass, $30 for a group stream pass, and $5 or $10 for those with a current Carroll College ID. A technology fee is added to each ticket.
In-person tickets are $5 for individuals with a current Carroll ID and those under 13, $10 for students from other schools and seniors, and $15 for general admission.
Tickets will be sold at the door 60 minutes prior to the performance, if there are any available.
Books and more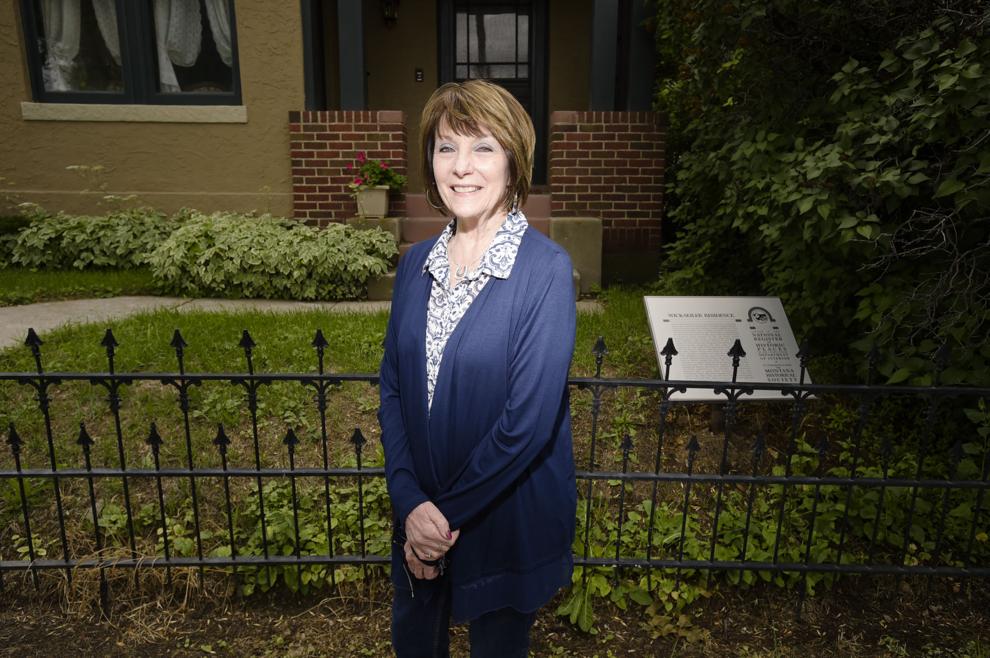 Baumler speaks at Metropolitan Dinner Club
Award winning author/historian Ellen Baumler will explore the history of Montana's darker side with "Ghosts of the Last Best Place" on Thursday, Oct. 21 in Jorgenson's banquet room, 1720 11th Ave.
No other author focuses on the history behind the abundant haunting in the Treasure State. Homesteads, ranches, hotels, public buildings, mines, and landscapes provide the settings for spine-tingling true events.
No host cocktails are at 5:30 p.m., dinner is at 6 and entertainment starts at 7. Non-members are welcome. Reservations required. Call Patti at 406-202-1766
'Library Collection Dinner' features Baumler
Historian Ellen Baumler speaks about her new book, "The Life of the Afterlife in the Big Sky State: A History of Montana's Cemeteries," at the Montana Club's next Library Collection Dinner, Wednesday, Oct. 27, 24 W. Sixth Ave.
The book offers a unique reflective, and sensitive perspective on the evolution of customs and burial grounds.
Baumler has authored dozens of articles and several books, among them "Beyond Spirit Tailings," honored with an Award of Merit from the American Association for State and Local History. She is also the editor of "Girl from the Gulches: The Story of Mary Ronan," a 2004 Finalist Award winner of the Willa Literary Awards.
Mix & Mingle is at 5:30 p.m., followed by dinner and discussion at 6.
Cost is $45 per guest (inclusive of service charge).
Cancellations made 48 hours or fewer before the event are nonrefundable.
Virtual Program on 'The Lewis and Clark Expedition Near Misses'
The Lewis & Clark Library will host "The Lewis and Clark Expedition Near Misses: How Lucky are Those Men – and Women," a virtual program by Mark Jordan on Thursday, Oct. 21 at 6:30 p.m.
What danger lurked for the Expedition? Does one of the captains almost die? More than once? Could they have lost Sacagawea? Learn about these exciting adventures of 31 men, one teenage girl and her infant son.
Lewis and Clark Expedition historian Jordan has scoured the journals and the literature of the Lewis and Clark Expedition for the last 35 years. He has traveled the explorers' route by car, on foot and in his canoe.
He will tell stories about near disasters that could have ended the Expedition or significantly compromised its ability to succeed or resulted in the death of its participants.
After registering, you will receive a confirmation email containing information about joining the meeting.
Art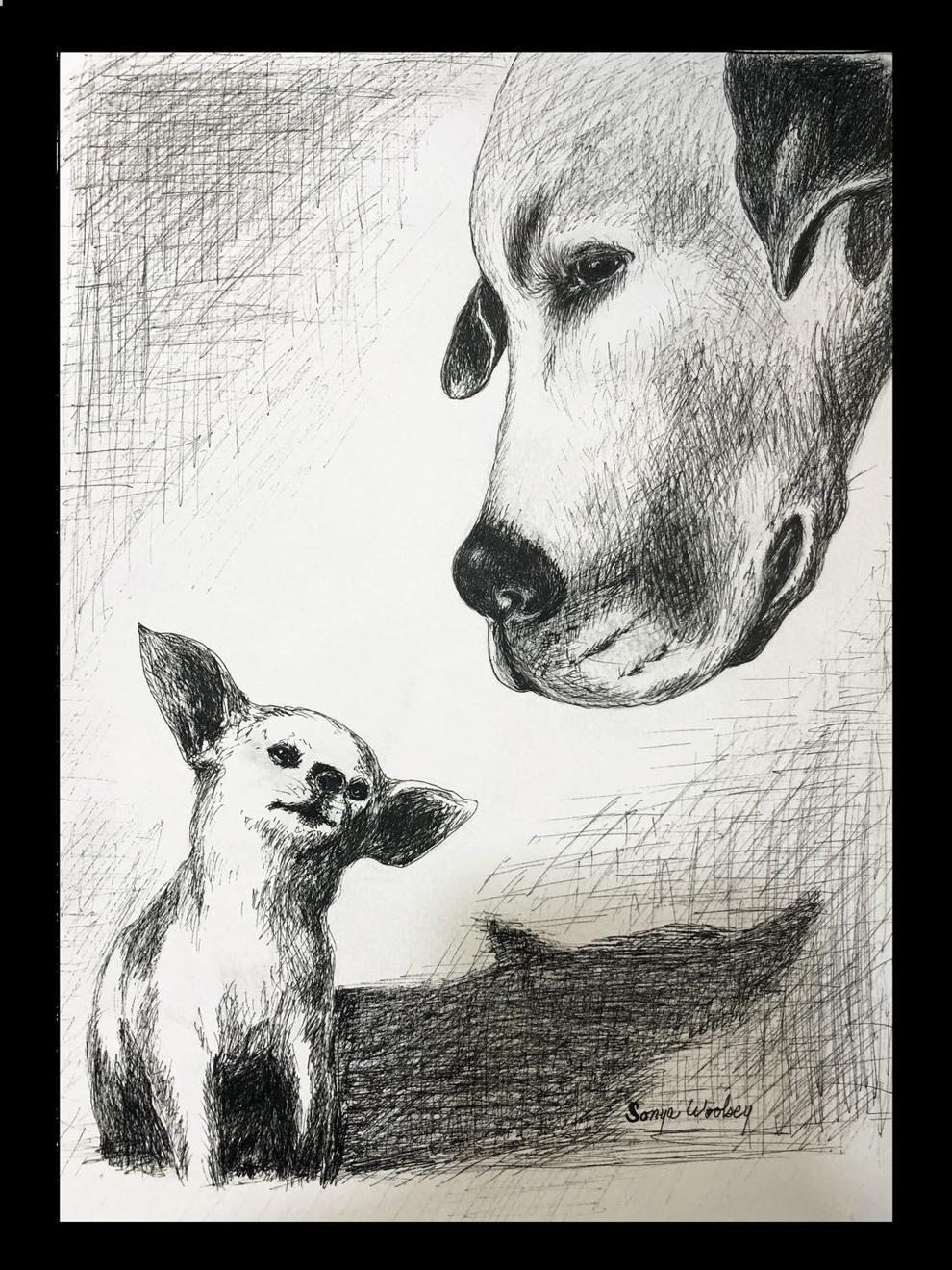 INKtober Art Show at Queen City Framing
Works by 10 Montana artists are on display at the 5th annual juried Inktober Art Show at Queen City Framing & Art Supplies during the month of October. All works were required to incorporate INK as a primary element, and the pieces had to illustrate with this year's theme of "Opposites."
Every October, artists all over the world take on the Inktober drawing challenge by doing one ink drawing a day the entire month.
The 2021 Inktober Art Show includes artists: Sophia Albright, Lanelle Christman, Carol Dougherty, Suzanne Fabian, Jo Lee Hawkins, Ray Roberts, Austyn Traxler, Teri Vore, Jane Weaver and Sonya Wolsey.
Austyn Traxler's piece, "Life and Death" won a gift certificate as Judges Choice. Stop in to vote for your favorite "people's choice" at Queen City Framing & Art Supplies, located at 400 Euclid in The Lundy Center.
Music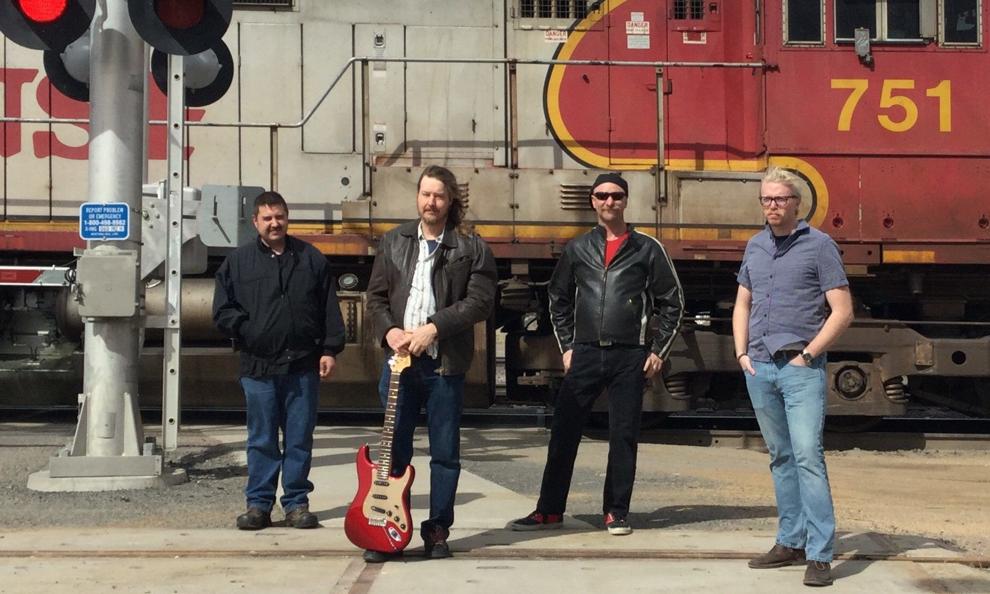 Americana, rock and blues at the Tap Room
Montanan Luke Dowler performs Indie-Americana music 7 to 10 p.m. Thursday, Oct. 14, at the Lewis & Clark Tap Room. Named "an artist you should be listening to" by Paste magazine, his music has been featured on HGTV and used in several independent films.
Bozeman's Bluebelly Junction is a high energy power trio that will play their unique blend of chart-topping covers, originals, and mashups 7 to 10 p.m. Friday, Oct. 15.
Helena's Sweetgrass Blues Band plays blues 7 to 10 p.m. Saturday, Oct. 16.
Lewis & Clark Tap Room is located at 1535 Dodge Ave. Visit https://lctaproom.com/ or call 442-5960 for more information.
Symphony Remembers Those We Have Lost
The Helena Symphony performs a concert of healing 7:30 p.m. Saturday, Oct. 23, at the Helena Civic Center, 340 Neill Ave.
The concert is also being live streamed, presented by AARP Montana.
Through three miniatures by Mahler, the concert will remember those who died during the pandemic.
The symphony also performs "Stabat Mater" -- a recounting of the Virgin Mary's devastation over the death of her son -- by legendary Italian composer Gioachino Rossini, who brings his flair for operatic drama, passion, love, and loss to the work.
October is Domestic Violence Awareness Month and the symphony is partnering with The Friendship Center to collect donations of microwavable meals, toiletry products and clothing as guests enter the concert hall.
Audiences can enjoy all six Masterworks concerts and Mozart by Candlelight, in person or from the comfort of their own home. These are streamed free, on YouTube, the Helena Symphony's website, and the Symphony's Facebook page. Donations are welcome.
Single tickets are available for $55-$15 plus a $5 transaction fee online at www.helenasymphony.org, by calling the Symphony Box Office (406-442-1860), or visiting the Symphony Box Office on the Walking Mall at the Placer Building (21 N. Last Chance Gulch, Suite 100) between 10 a.m. and 4 p.m.
Helena movie listings
Cinemark
● Dear Evan Hansen, PG-13
● Shang-Chi and the Legend of the Ten Rings, PG-13
The Myrna Loy
● Kid Flicks One & Two, G