music
Symphony Kids -- The Four Musicians
The Four Musicians, with music of J.S. Bach, is featured at the Symphony Kids concert 10 a.m. Saturday, Nov. 7.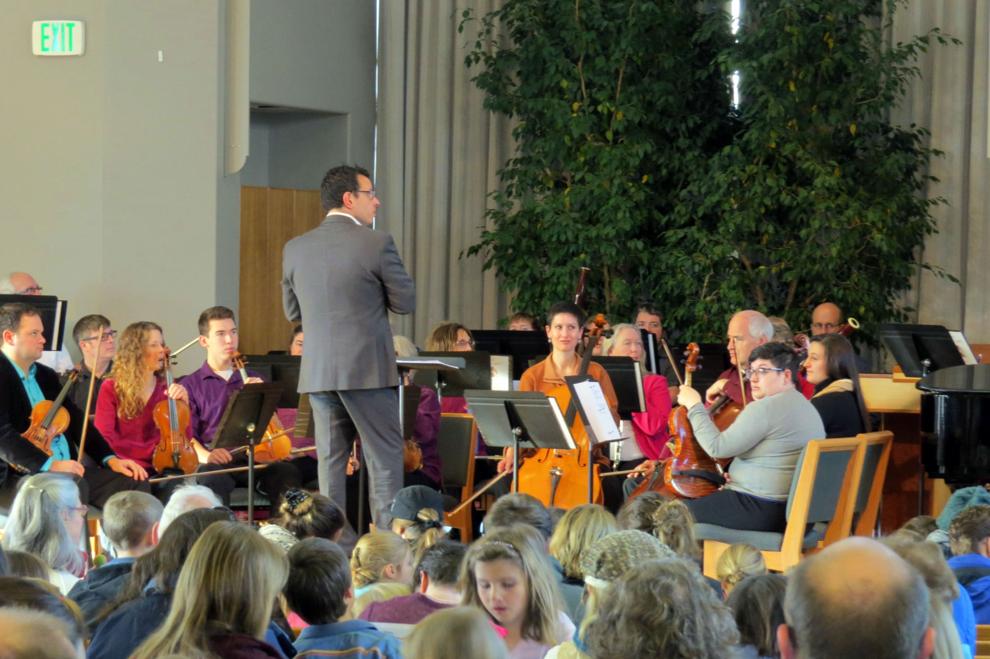 Due to the pandemic, there will be no live audience. The concert will be live streamed online at the Helena Symphony webpage.
Created for children ages 5 to 10, Symphony Kids is a free 35-minute concert for audiences of all ages and their families.
Families can download an activity book for the concert at https://www.helenasymphony.org/sk2. This will allow children to interact and enjoy up-close and personal performances.
Battle of the Bands postponed
Due to the recent spike in COVID-19 positive cases and Lewis & Clark County Public Health crowd-size restrictions, the Helena Civic Center is postponing the Montana Battle of the Bands to an undetermined date.
A new date will be set once staff know it will be safer to gather. Those who have already purchased tickets for the Nov. 14 show may keep their tickets and use them for the new date or they may contact the Helena Civic Center and request a full refund. Please email bjohnston@helenamt.gov or call 447-8481.
Symphony performs Mozart by Candlelight
The Helena Symphony performs a special Mozart by Candlelight concert 7:30 p.m. Saturday, Nov. 14, that will be broadcast on YouTube.
This year, the Helena Symphony Orchestra performs the music of Mozart's popular "Overture to The Marriage of Figaro" and his exciting "Linz Symphony."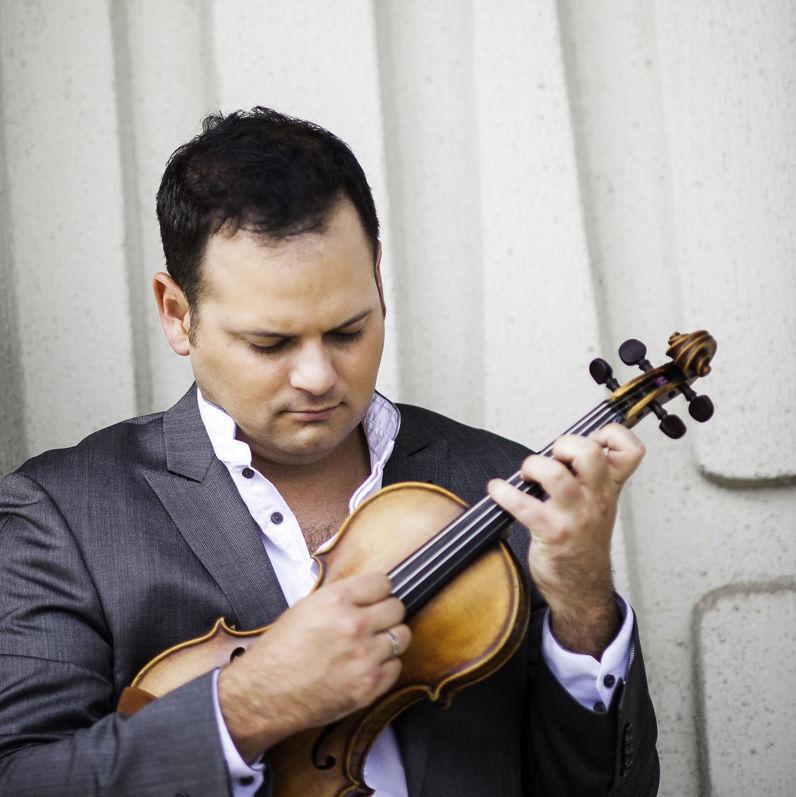 Then HSO Concertmaster Stephen Cepeda will perform Beethoven's sublime Violin Concerto as part of the Symphony's Beethoven 250.
As a child prodigy, Wolfgang Amadeus Mozart was immediately recognized as an unprecedented musical genius in every way.
In nearly 36 years of life, Mozart composed well over 600 works.
Born into the Age of Enlightenment, the era of the American and French Revolutions, and when liberty and fraternity were the centers of thought, Mozart's scores exhibit an order, balance and structure associated with the Classical era that was led and fathered by composer Franz Joseph Haydn.
"The Marriage of Figaro" is no exception. From the opening moments of the overture, Mozart establishes this charming and witty work using the Classical structures of melody, dynamic balance and harmony that draw the listener into an engaging story of comedy and intrigue.
When Mozart was newly married to Constance Weber, the couple stayed over in Linz, Austria's third largest city. There they received a wonderful welcome, and a concert was arranged for Mozart to present his works. Mozart immediately began composing a new work with furious inspiration, and within five days (an incredibly short amount of time even for Mozart), he created his Symphony No. 36.
As part of the Helena Symphony's Beethoven 250 celebrating Ludwig van Beethoven's 250th birthday this year, the special Mozart by Candlelight concert also includes Beethoven's only Violin Concerto – and one that is considered one of the greatest works for solo violin of all time.
This Season also marks violinist Stephen Cepeda's 15th year as Concertmaster of the Helena Symphony Orchestra. Cepeda is a founding member of the award-winning Meritage String Quartet, which was featured on Emmy Award-winning television series "11th & Grant" on PBS.
HomeStream Your Helena Symphony presented by AARP Montana can be viewed free on YouTube, the Helena Symphony's website, and the Symphony's Facebook page. There will be an option online to make a donation to the Helena Symphony.
Benefit
Princess Tea Party transforms to drive-through event
Frozen – the Never-Ending Story is the theme of a benefit for Helena's Playable Playground 6-8 p.m. Friday, Nov. 6, and 2-5 p.m. Saturday, Nov. 7.
Due to the increase in COVID-19 cases, the benefit has been changed to a drive-through event in the Helena Civic Center parking lot. Royal Fancy dress up is encouraged, and princesses will be at the event handing out party bags.
RSVP by Nov. 5 to receive a bag by texting or calling Stacy 303-949-7055.
Enter the parking lot from the end near the playground. One-way traffic only. Patience is the key because organizers want to ensure every little princess feels welcome.
Open your windows and let your kids enjoy the music and fun but please stay in your car and wear face masks. You will be receiving a "to go" bag for each wrist band you present. The bag will include lots of fun activities to do at home as well as the supplies to have a tea party.
You will also be receiving a numbered raffle ticket for door prizes. First prize is a Frozen Princess Sled. Second prize is a Frozen Fan pack with dolls, dress, movie and recorder. Third prize is a Princess of the Day gift package from Jensen Jewelers. Numbers will be drawn after the event and posted on the Helena's Playable Playgrounds Facebook page and website. There will also be information about the silent auction at that time.
If you have a Princess of the Day ticket and haven't gotten your bag, bring it to the drive through event. If you are unable to make the above times, let organizers know and they can make arrangements to get you a princess tea party bag.
benefit
Food Share fundraiser at Tap Room canceled
A Helena Food Share Fundraiser with MSK Project and Just the Two of Us, scheduled at the Lewis & Clark Tap Room on Nov. 5, has been canceled due to the pandemic.
Carroll College
Founders virtual gala Friday
Carroll College holds its Founders Gala virtually, 6:30-7:35 p.m. Friday, Nov. 6. For info and to join, follow this link:www.carroll.edu/foundersgala.
Join the extended community of Carroll College Saints, including alumni, parents, and friends, for an evening of celebration and support. This year, people can participate no matter where they are in the world.
Academics and the faculty Zoom meetings
To help prospective students and their families get a feel for the classroom experience at Carroll, the college has launched a Thursday Academics and Faculty Focus series of Zoom meetings, which are open to the public.
This week's Zoom lecture 7 p.m. Thursday, Nov. 5, is hosted by Assistant Professor of Theology Katherine Greiner, who will present, "On the Mountaintop: Exploring St. Bonaventure's The Soul's Journey into God." It's a lecture she gives in her class, the History of Christian Thought, and the Honor's theology course: Thursday Academics & Faculty Focus: "On the Mountaintop: Exploring St. Bonaventure's The Soul's Journey into God."
Carroll College Theatre presents LOVE/SICK
Carroll College Theatre will be performing and simultaneously livestreaming LOVE/SICK in the FLEX Theatre on Nov. 12-14. LOVE/SICK is a vignette play made up of nine 10-minute one act plays with different characters on the theme of relationships. In addition to choosing each play, Carroll students are directing, costuming, building props, and designing projections, sound, and lighting for the performance.
A darker cousin to Almost, Maine, John Cariani's LOVE/SICK is a collection of nine slightly twisted and completely hilarious short plays. Set on a Friday night in an alternate suburban reality, this 80-minute romp explores the pain and the joy that comes with being in love. Full of imperfect lovers and dreamers, LOVE/SICK is an unromantic comedy for the romantic in everyone.
Due to COVID, putting on a theatre production is even more challenging than usual. In addition to preparing to have little to no audience, the directors of these plays have also had to come up with unique ways to portray touch, such as kissing and hugging, without actually touching. Student directors have the added challenge of staging the actors so that they can remain socially distanced from one another. 
Due to rising COVID numbers in our community, this show will be livestreamed only for community members. Shows will be livestreamed from the FLEX Theatre nightly at 7:30 pm, Nov. 12-14. Tickets are available online at BookTix. Tickets are $13 for an individual stream pass, $26 for a group stream pass, and $5 or $10 for those with current Carroll College ID.
community
Call for Artists for Rodney Street project
Calling all artists with a connection to Helena's Rodney Street neighborhood.
Do you have a creative idea for a community-based arts project that would celebrate the quirky and unique nature of the historic Rodney Street Neighborhood?
If so, The Myrna Loy wants to hear from you by Nov. 10.
Artists of all kinds are invited to apply for a $20,000 residency to conduct a community-based art project that engages residents in thinking about the Rodney Street neighborhood.
The Myrna Loy will award two stipends for the "Rodney Street is for Artists" project by Nov. 30.
The two artist residencies will begin Dec. 1 and run to Dec. 1, 2021.
Painters, dancers, actors, sculptors, storytellers, musicians and artists of all kinds are invited to apply, but they must have a genuine Rodney Street connection and some experience conducting community-based art.
"We're looking at artists from any discipline," said executive director Krys Holmes. The applicant can be an individual artist, a collaborative or an ensemble.
The project is funded by a grant from the National Endowment for the Arts through its Our Town creative placemaking program, which has funded everything from murals to arts festivals to performances.
"We're hoping to spark community conversations of all kinds between artists, residents and business owners to explore how we want to celebrate Rodney Street," Holmes said.
This project is an outgrowth of the City of Helena's decision last November to amend its Downtown Urban Renewal Plan to include the area of South Rodney Street, which includes homes, small businesses and The Myrna Loy.
"What do Rodney Street residents want to celebrate?" asked Holmes. "What do they want to preserve?
"The idea is to spark the community to be involved in naming and celebrating its own identity.
"Let's see how Rodney Street creativity comes to light!"
A public event to launch this project was postponed due to COVID-19 challenges, but Holmes predicts there will be "an art-based community action sometime in the future."