music
Myrna Soundstage highlights Tom Catmull and Travis Yost
Tom Catmull's Last Resort band is featured, along with Catmull and musician Travis Yost at the next Myrna Soundstage, tonight, Nov. 19, at 7:30 at The Myrna Loy and simultaneously streamed online.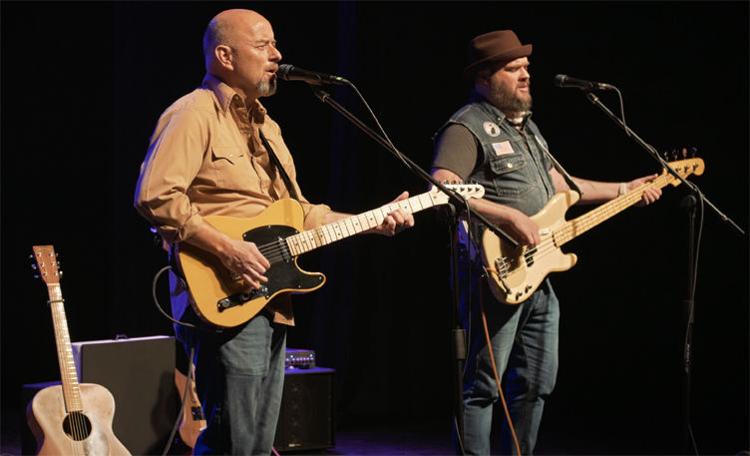 Enjoy not just the music, but also music host John Dendy's interview with Catmull and Yost.
Catmull, who's been named one of the best songwriters in Western Montana, was perennially chosen as Best Musician by Missoula Independent readers for more than a dozen years.
These days Catmull's traded in his roots-based Americana sound for one that's more "riff-based indie pop."
All the Soundstage episodes are taped in advance and debut before a limited-size audience at The Myrna Loy, while the show is simultaneously streamed online.
So, join your friends, for a safe, socially distanced music watch party on the big screen at The Myrna Loy, or listen from the comfort of your own living room for a stay-at-home date night.
There is no charge for streaming the show, but there will be an opportunity to donate.
Tickets for the live watch party are $15, and are available at The Myrna Loy, 15 N. Ewing, themyrnaloy.com, or 443-0287.
As safety precautions, all patrons and staff are required to wear masks and asked to do social distancing.
Seating is limited to 40 in the 250-seat auditorium.
For those who missed previous Soundstage episodes with Los Marvelitos and the David and Deidre Casey Band, and Max Hay and Christy Hays, you can check them out on The Myrna Loy website at themyrnaloy.com.
Blake and Kaci at the Taproom
Raised in the mountains of Montana and on the Wyoming prairie, Blake and Kaci write and perform music that harkens to their western upbringings. This acoustic husband and wife duo's dynamic harmonies and unique covers of foot-stomping country, folk, rock and cowboy songs make them a crowd favorite.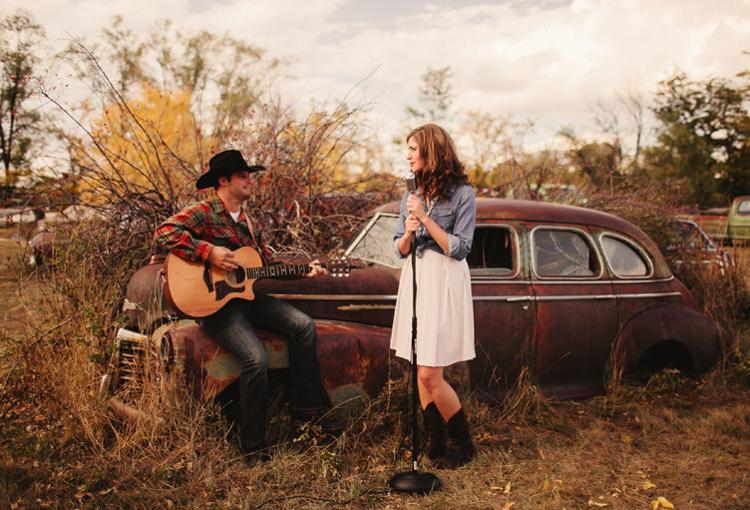 They'll be performing at the Lewis & Clark Taproom, 1517 Dodge Ave.,
7 to 9 p.m. tonight, Nov. 19.
Both have toured with separate bands, traveling to gigs all around Wyoming and parts of Montana, South Dakota, Colorado and Nevada. Now that they have each found their favorite bandmate, they are thrilled to be touring together and playing music for anyone willing to listen.
Due to COVID health restrictions, you will be required to stay seated at your table and to wear a mask when you get up and move around the taproom. Following these guidelines will allow the Taproom to keep hosting live music during the pandemic.
Frigo and Pedersen play acoustic classics
Gary Frigo and Kevin Pederson will be performing acoustic classics and electric rock 'n' roll music through the ages 7 to 9 p.m. Saturday, Nov. 21, at Lewis & Clark Taproom, 1517 Dodge Ave.

Due to COVID health restrictions, you will be required to stay seated at your table and to wear a mask when you get up and move around the taproom. Following these guidelines will allow the Taproom to keep hosting live music during the pandemic.
art
Archie Bray Foundation's Annual Holiday Sale
The Archie Bray Foundation takes its popular Annual Holiday Sale online this year, running now through Dec. 23.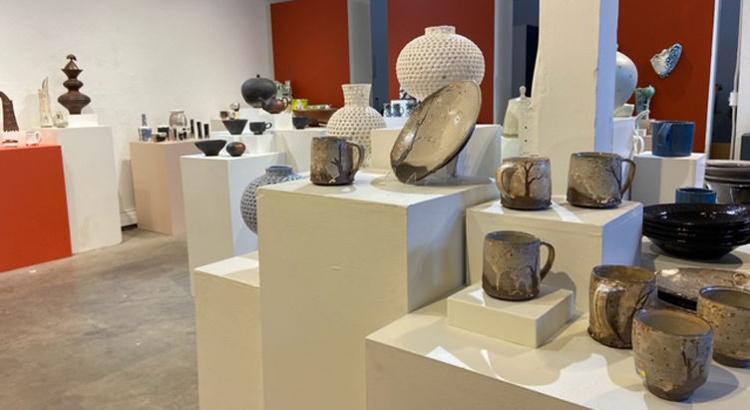 Showcasing new handmade functional and sculptural ceramic objects by current and recent Bray resident artists, the Online Bray Holiday Sale is the place for all of your holiday shopping needs.
You'll find jewelry, mugs, bowls, sculpture, ornaments, magnets and more.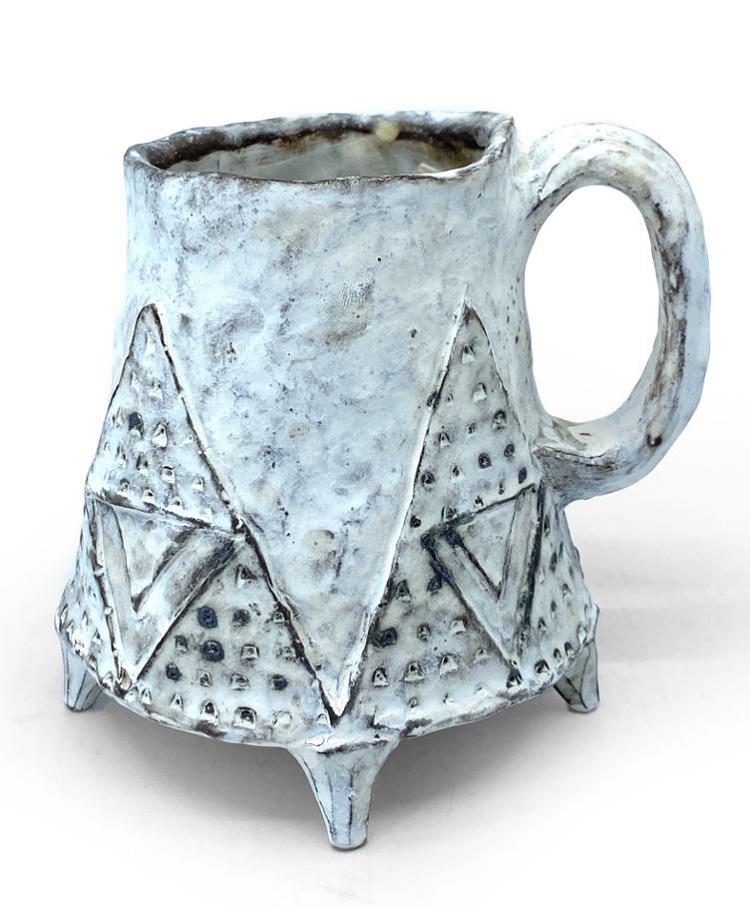 Each year the Holiday Sale grows in scope and new artwork will be replenished each Saturday throughout the sale. The Bray North Gallery is open by appointment only. Email gallery@archiebray.org to set up your shopping time. Online purchases may be picked up locally.
The Archie Bray is a nonprofit educational organization dedicated to the enrichment of the ceramic arts, located at 2915 Country Club Ave, just 1/3 mile west of Spring Meadow Lake. For more information, call the Archie Bray at 443-3502 or visit www.archiebray.org.
Ho Ho Holter online sale and gallery show
This year, Ho Ho Holter is doing something a little different with its Christmas Show to accommodate the times. For customers' shopping convenience, it's opened the show early and put it online.
If customers would like to get out and shop in person, they can see the Ho Ho on display at the Holter in the Sherman Gallery. There is lots of space to socially distance.
Artists include: Kevin League, Lori Blaylock, Emily Free Wilson, Margaret Regan, Leah Capino, Jennifer Thompson, Nicole Keintz, Joan Wescott, Linda Parker, Jane Fischer, Kelley Bourgeois, Jay Crider, Joanne Walsh, Nigel Mends, Kay Feist, Jen Cole, Cathy Weber and Bonnie Kyle.
Tim Holmes shares new sculptures
Tim Holmes has created a new sculpture,"Awaken Human." A 4-foot wax and plaster sculpture made during the pandemic, it calls us to the challenge for the evolution of the higher nature of humanity.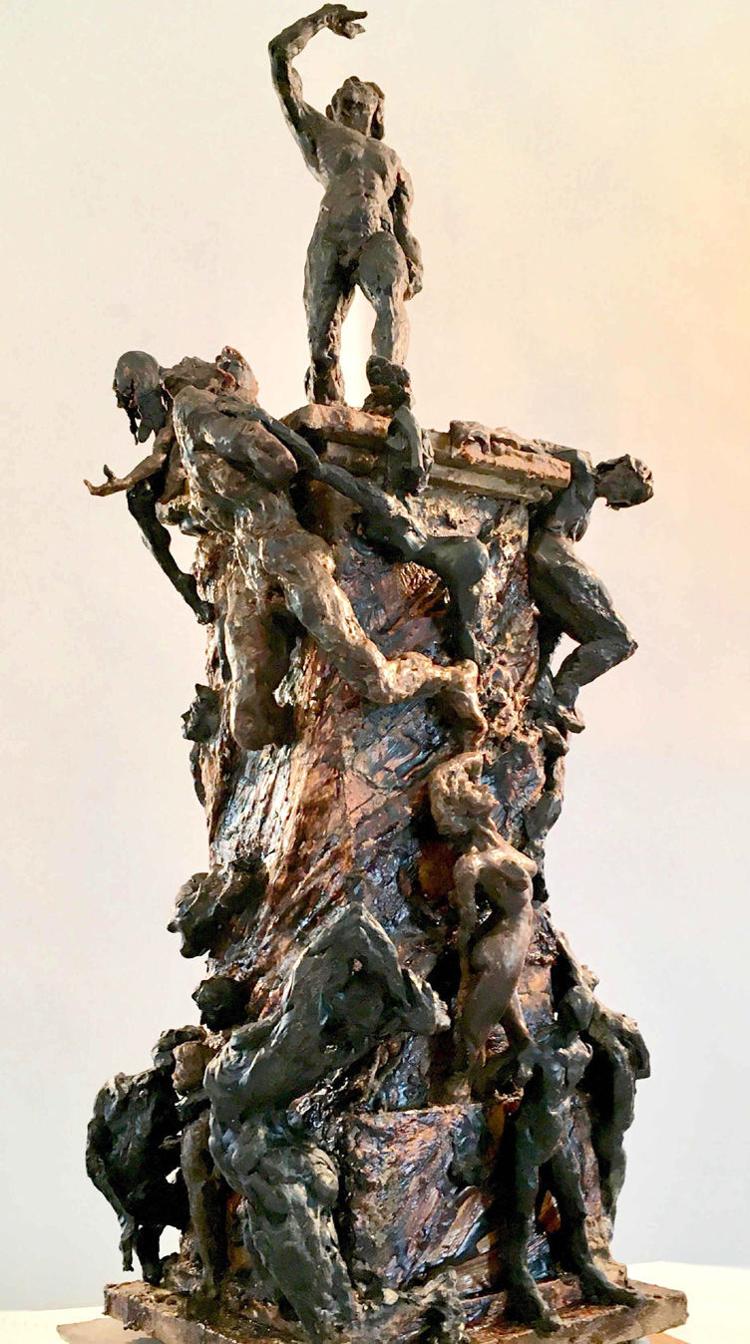 "It is the most complex sculpture I've ever done, including over 22 figures climbing a pillar, rather reminiscent of Rodin's Gates of Hell," writes Holmes. "I feel the crisis presents us with an opportunity to evolve beyond our old vision, to re-envision civilization anew."
The sculpture was intended to be cast in bronze but is so complex that Holmes doesn't believe it can be cast with current technology, and it's too fragile to move. Viewers are invited to a "one-on-one" exhibition of the piece, as well as to view his other new art, including a series of sea storm paintings, at the Tim Holmes Studio, 446 N. Hoback, in Helena, Dec. 11-13. Call the studio at 916-9266 or email holmes.studio@yahoo.com to set up a private visit, one household at a time. Please arrive masked.
community
Rodney Street call for artists moves deadline
A deadline for proposals for the "Rodney Street is for Artists" project has been changed to today, Nov. 19.
Artists of all kinds are invited to apply for a $20,000 residency to conduct a community-based art project that engages residents in thinking about the Rodney Street neighborhood.
Two artists will be selected Nov. 30. Residencies will begin Dec. 1 and run to Dec. 1, 2021.
Painters, dancers, actors, sculptors, storytellers, musicians and artists of all kinds are invited to apply, but they must have a genuine Rodney Street connection and some experience conducting community-based art.
Theater
Tune in to Last Chance New Play Fest
Due to the pandemic, Helena's Last Chance New Play Fest goes virtual this year, Nov. 12 - 30.
Instead of performing on stage, videos of the plays are available for streaming, allowing audiences across the state to view the plays without the need to travel.
This year's Fest includes three projects: Montana Short Cuts, a program of 10-minute plays; "Scene Change," a one-act by Steve Palmer; and the full-length "How to Poison the President" by Ross Peter Nelson. The Short Cuts theme this year is "Gender Bender," and features the work of seven regional writers.
This year's Fest will be available online at the Experimental Theatre Cooperative website: http://www.experimentaltheatrecoop.org/watch. Tickets will not be required to view the videos, however, ETC is requesting a donation for access to the fest. Anyone requesting access will receive a password to the page where the videos can be viewed.
Writers whose projects are part of the Fest include: Helena writers Fae Wilde, Greg Younger, Ross Peter Nelson, Steven Palmer and Barry Stambaugh, Rebecca Ryland of Clancy and Allison Fradkin of Cascade, Idaho.
Carroll College
Philosophy and selfhood
Join Ed Glowienka, associate professor of philosophy, on Zoom 7 p.m. today, Nov. 19, to learn about philosophy at Carroll College. He will present "Identity Puzzles: Philosophers on Selfhood."
Interdisciplinary approaches are key to the learning experience at Carroll, and professors often work together to come up with courses and projects that combine arts, science and the humanities.
Glowienka will draw on themes from a course he teaches with Leslie Angel, associate professor of psychology, to explore how identity is formed and put forth.
This is part of a series of Carroll talks to help prospective students and their families get a feel for the classroom experience at Carroll.
The talks are open to the public at Thursday Academics & Faculty Focus: Philosophers on Selfhood.
Get local news delivered to your inbox!
Subscribe to our Daily Headlines newsletter.