music
Soundstage celebrates musicians Tom Catmull, Travis Yost
The Myrna Soundstage is back. This time you can check out Tom Catmull's Last Resort band and hear interviews with musicians Tom Catmull and Travis Yost, Thursday, Nov. 19, at 7:30 p.m.
A Helena favorite, Missoula's Catmull has been playing popular gigs in Helena for years.
But, if you think you know Catmull's sound, you're in for a surprise.
These days he's traded in his roots-based Americana sound for one that's more of a "riff-based indie pop sound," says The Myrna Soundstage music host John Dendy.
Yost starts song writing in a place that's Americana, says Dendy, "and spans into a more pop music feel." Known for "his bluebird voice," he has the "ability to wring every last bit of meaning out of every word." He's also known to be one of Montana's best instrumentalists.
Both Catmull and Yost have been featured artists on Eric Funk's 11th and Grant show on Montana PBS.
All the Soundstage episodes are taped in advance and debut before a limited-size audience at The Myrna Loy, while the show is simultaneously streamed online.
So, join your friends for a safe, socially distanced music watch party or kickback and enjoy the show in the comfort of your own living room for a stay-at-home date night.
Either way, you get to hear some of Montana's top musicians play the music they love and also talk about it with Dendy in the intimate Myrna Loy setting.
There is no charge for streaming the show, but there will be an opportunity to donate.
Tickets for the live watch party are $15, and are available at The Myrna Loy, 15 N. Ewing, themyrnaloy.com, or 443-0287.
As safety precautions, all patrons and staff are required to wear masks and asked to do social distancing.
Seating is limited to 40 in the 250-seat auditorium.
For those who missed previous Soundstage episodes with Los Marvelitos and the David and Deidre Casey Band, and Max Hay and Christy Hays you can check them out on The Myrna Loy website at themyrnaloy.com.
Symphony presents Mozart by Candlelight
The Helena Symphony performs a special Mozart by Candlelight concert 7:30 p.m. Saturday, Nov. 14, that will be broadcast on YouTube.
This year, the Helena Symphony Orchestra performs the music of Mozart's popular "Overture to The Marriage of Figaro" and his exciting "Linz Symphony."
Then HSO Concertmaster Stephen Cepeda will perform Beethoven's sublime Violin Concerto as part of the Symphony's Beethoven 250 celebration.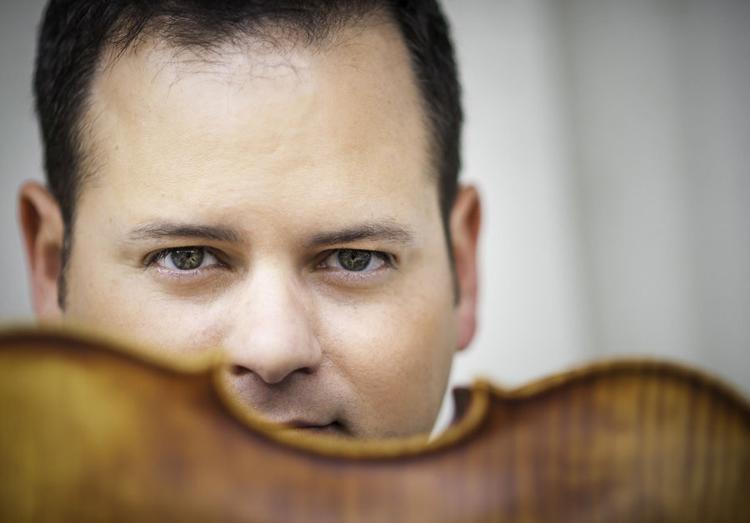 As a child prodigy, Wolfgang Amadeus Mozart was immediately recognized as an unprecedented musical genius.
In nearly 36 years of life, Mozart composed well over 600 works.
Born into the Age of Enlightenment, the era of the American and French Revolutions, and when liberty and fraternity were the centers of thought, Mozart's scores exhibit an order, balance and structure associated with the Classical era that was led and fathered by composer Franz Joseph Haydn.
"The Marriage of Figaro" is no exception. From the opening moments of the overture, Mozart establishes this charming and witty work using the Classical structures of melody, dynamic balance and harmony that draw the listener into an engaging story of comedy and intrigue.
When Mozart was newly married to Constance Weber, the couple stayed over in Linz, Austria's third largest city. There they received a wonderful welcome, and a concert was arranged for Mozart to present his works. Mozart immediately began composing a new work with furious inspiration, and within five days (an incredibly short amount of time even for Mozart), he created his Symphony No. 36.
As part of the Helena Symphony's Beethoven 250 celebrating Ludwig van Beethoven's 250th birthday this year, the special Mozart by Candlelight concert also includes Beethoven's only Violin Concerto – and one that is considered one of the greatest works for solo violin of all time.
This Season also marks violinist Stephen Cepeda's 15th year as Concertmaster of the Helena Symphony Orchestra. Cepeda is a founding member of the award-winning Meritage String Quartet, which was featured on Emmy Award-winning television series "11th & Grant" on PBS.
HomeStream Your Helena Symphony presented by AARP Montana can be viewed free on YouTube, the Helena Symphony's website, and the Symphony's Facebook page. There will be an option online to make a donation to the Helena Symphony.
Acoustic Roll at Taproom
Acoustic Roll plays guitar and percussion-based acoustic music with feeling.
They perform 7 to 10 p.m. Thursday, Nov. 12, at the Lewis & Clark Taproom, 1517 Dodge Ave.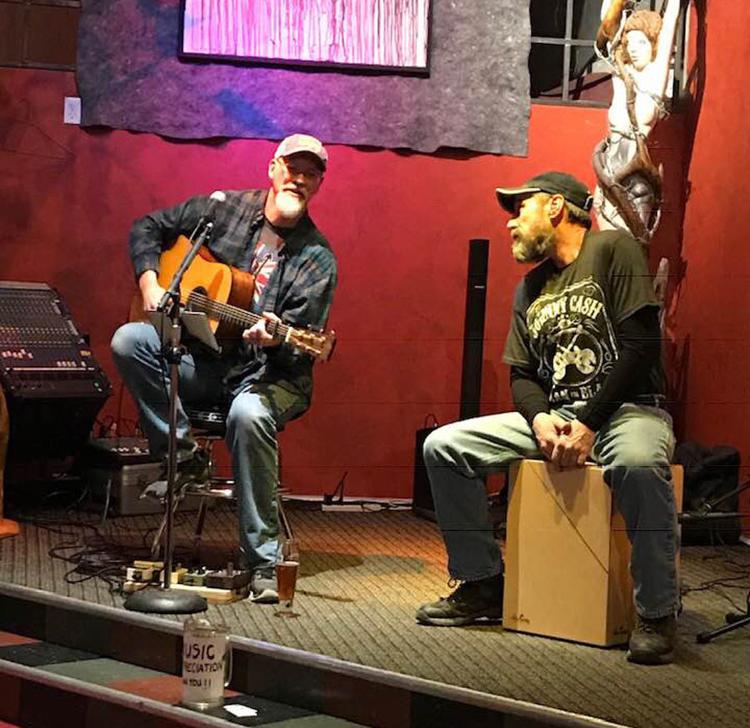 Enjoy mellow sounds from the '60s and '70s mixed with tasty jams and original tunes.
Please note the Taproom will most likely be in Phase #2 of COVID health restrictions at the time of this show. That means audience members will be required to stay seated at their tables and to wear a mask when they get up and move around the Taproom. There will be no dancing or standing room. Tables are first come first serve. Following these rules will allow the Taproom to keep hosting live music.
Theater
Last Chance New Play Fest goes virtual
Due to the pandemic, Helena's Last Chance New Play Fest goes virtual this year, beginning Nov. 12 and running through Nov. 30.
Instead of performing on stage, videos of the projects will be made available for streaming, allowing audiences across the state to view the plays without the need to travel.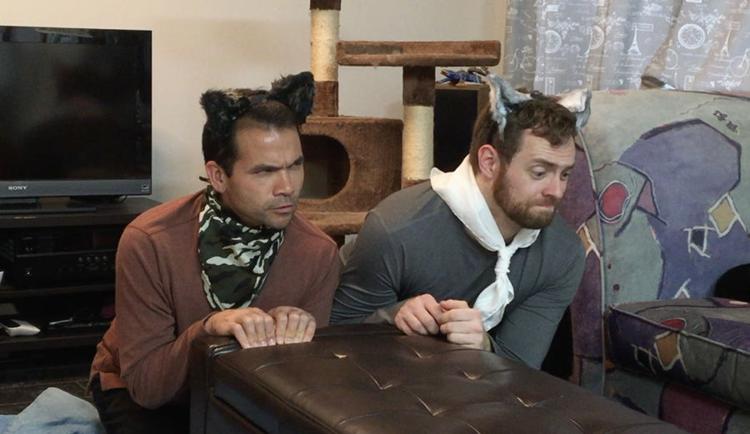 This year's Fest includes three projects: Montana Short Cuts, a program of 10-minute plays; "Scene Change," a one-act by Steve Palmer; and the full-length "How to Poison the President" by Ross Peter Nelson. The Short Cuts theme this year is "Gender Bender," and features the work of seven regional writers.
This year's Fest will be available online at the Experimental Theatre Cooperative website: http://www.experimentaltheatrecoop.org/watch. Tickets will not be required to view the videos, however, ETC is requesting a donation for access to the fest. Anyone requesting access will receive a password to the page where the videos can be viewed.
The regional writers whose projects are part of the Fest are: Helena writers Fae Wilde, Greg Younger, Ross Peter Nelson, Steven Palmer and Barry Stambaugh, Rebecca Ryland of Clancy and Allison Fradkin of Cascade, Idaho.
community
Rodney Street call for artists moves deadline
A deadline for proposals for the "Rodney Street is for Artists" project has been changed to Nov. 19.
Artists of all kinds are invited to apply for a $20,000 residency to conduct a community-based art project that engages residents in thinking about the Rodney Street neighborhood.
Two artists will be selected Nov. 30. Residencies will begin Dec. 1 and run to Dec. 1, 2021.
Painters, dancers, actors, sculptors, storytellers, musicians and artists of all kinds are invited to apply, but they must have a genuine Rodney Street connection and some experience conducting community-based art.
Carroll College
Carroll zoom lecture focuses on STEM classes
To help prospective students and their families get a feel for the classroom experience at Carroll, the college has launched a Thursday Academics and Faculty Focus series of Zoom meetings, which are open to the public. These sessions help introduce academic programs and college faculty. Tune in at 7 p.m. Thursday, Nov. 12, to listen to a zoom talk on STEM Thursday Academics & Faculty Focus: STEM -Science, Engineering, Math, Computer Science, Data Science.
history
Opportunity Bank pledges gift to MHS
On Monday Opportunity Bank of Montana pledged $100,000 to the Montana Historical Society for the state's new Montana Heritage Center.
It's one of the largest donations since construction began on the Heritage Center this fall, and Director Molly Kruckenberg said it is a gift for all Montanans.
"Opportunity Bank has supported the Montana Heritage Center since the idea originated more than a decade ago," Kruckenberg said. "We are honored to receive their donation."
Bank president Pete Johnson said "Preserving Montana's history is extremely important. The Montana Heritage Center will help citizens understand and appreciate our history. It will be a wonderful asset for our state.
Construction of the $53 million Montana Heritage Center was approved by the Montana State Legislature in 2019. While the bulk of the funding will come from tourism dollars through the Lodging Facility Use Tax – or bed tax – the Montana Historical Society was tasked with raising $10 million for the project. Thus far, MHS has raised close to $5.6 million, including the new donation.
It will be used to help fund construction of a new 66,000-square-foot Heritage Center affixed to the north side of the current Veterans and Pioneers Memorial Building on the Capitol Campus.
Get local news delivered to your inbox!
Subscribe to our Daily Headlines newsletter.