art
Queen City features artist Lanelle Christman
A new art show, "Time Out of Mind Chakra Soul Music," features local artist Lanelle Christman at Queen City Framing & Art Supplies during June.
Finding inspiration in music and yoga, Christman uses her art to express her love of both through mixed-media and digital art fusion.
Music and mandalas are a major theme to be found in her art work, as well as the bright colors of the chakra and their meanings in relation to the subject of her pieces.
Christman dedicates her painting practice to her grandmother with whom she painted as a young child. She started creating again in 2018 while working through a dark time in her life.
She uses her art as a way to talk about the need to end the stigma around mental health issues and crises.
She donates the proceeds from her sales to support organizations and efforts to raise awareness and understanding of the importance of mental health and suicide prevention.
Christman has a donation-based online yoga studio and complete "playlist" of her music-based artwork. More information can be found at timeoutofmind.org, lanellechristman.com and artofpeace.studio.
Christman's art show of originals and prints can be seen at Queen City Framing & Art Supplies, 400 Euclid Ave., between 10 a.m. and 6 p.m. Monday through Friday, 10-4 p.m. on Saturday and on their website: qcframingandart.com. Call them at 442-2760 for more information.
dance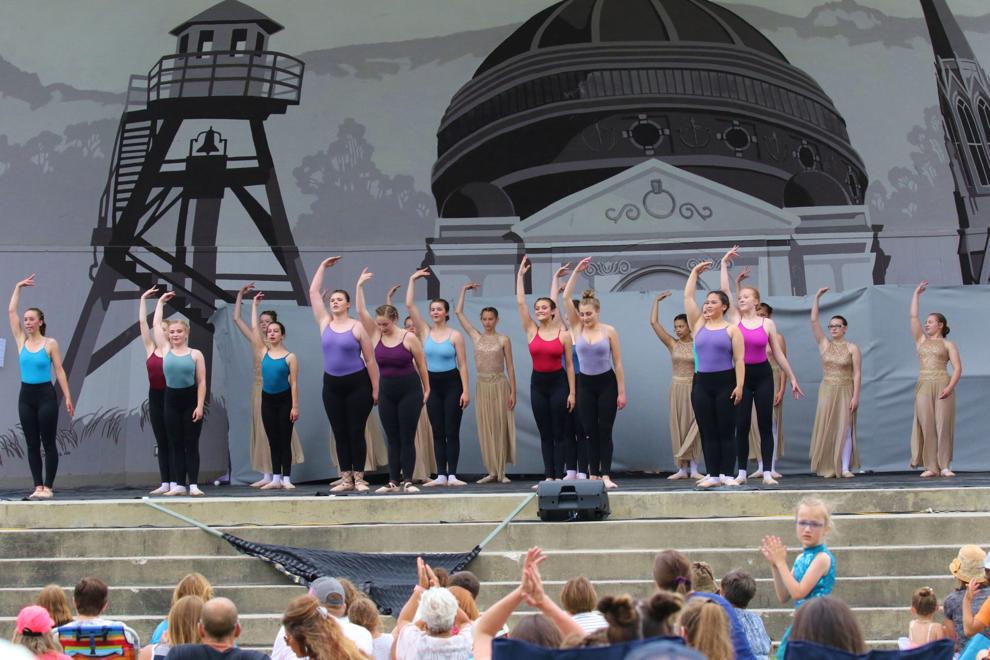 Free Allegro dance performance
Allegro School of Dance will offer the community a free outdoor performance at the Memorial Park Bandshell, 6 p.m. Thursday, June 10. "Watercolors" is a collaboration of watercolor pictures and dance.
Just as the pandemic was taking hold in the spring of 2020, Beth Barry, owner and artistic director of Allegro, asked her preschool and pre-ballet students to paint watercolor pictures for her. Throughout the summer and fall of 2020, Barry turned those pictures into dances.
This is an opportunity for the community to come out of its pandemic fog and be reunited with the arts. Donations will be accepted. Sanitation stations are available. Audience members are encouraged to bring low chairs, blankets and a picnic dinner. There will be an outer area set aside for those who are more comfortable in taller chairs.
theater
'Stinky Cheese Man' at Grandstreet
Grandstreet Theatre presents "The Stinky Cheese Man and other Fairly Stupid Tales" June 4 through 13 at Grandstreet Theatre, 325 N. Park Ave.
Favorite storybook fables are uproariously derailed in this adaptation of Jon Scieszka and Lane Smith's quintessential children's book of fractured fairy tales.
Fun music and witty narration accompany the likes of ineloquent giants, sassy barnyard animals, colossal cow pies and enough stinky cheese to go around.
Directed by Martha Sprague, this hilarious production features 17 of Helena's finest young actors.
Shows are Friday and Saturday at 7:30 p.m. and Saturdays and Sunday at 2:30 p.m. Wednesday, June 9, and Saturday, June 12, are designated as "sensory friendly" shows.
Tickets for in-person and online shows available.
Live performance has limited seating (65) in the 200-seat theater or as an online show. The performers will be unmasked.
The audience seated on the main floor will be required to wear masks. Audience in the balcony may remove their masks if they are vaccinated for COVID-19.
benefit
HAT Box Gift Shop Sale plus theater tours
The Montana Playwrights Network offers theater tours and a chance to browse the gift shop at the Helena Avenue Theatre, 1319 Helena Ave. 11 a.m. to 3 p.m. Saturday, June 12.
The HAT Box has a large collection of unique crafts, antiques, clothing and collectibles for sale as part of a fundraiser supporting the Helena Avenue Theatre, home of the Montana Playwrights Network.
The theater seats 80, with a lobby, dressing rooms, and green room, and is available to the community for hosting private and public events.
In addition to handmade gifts, items range from crystal goblets to original art pieces and more. According to CDC guidelines, masks are recommended for the unvaccinated.
music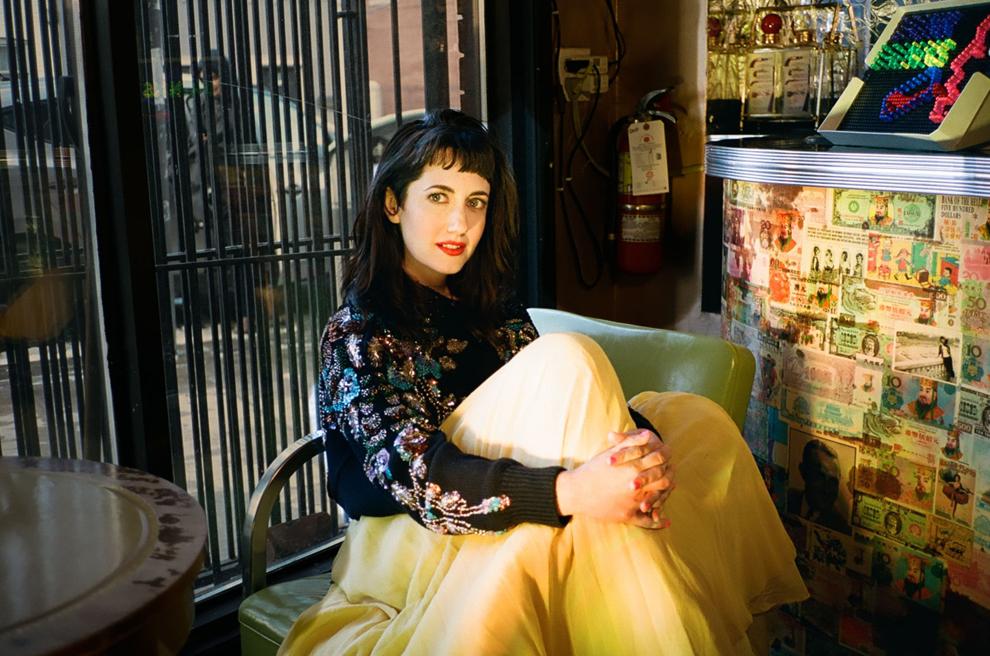 ZINNIA to launch return of live concerts at The Myrna
Toronto-based art pop singer/songwriter Rachael Cardiello returns home to Helena with her band ZINNIA to launch The Myrna Loy's return to live concerts, 7:30 p.m. Thursday, June 17.
This will be a live recording concert for the Myrna's popular Soundstage series and will also stream online as its July episode.
The concert will be the first time a larger audience, 130, will be attending an event in The Myrna Loy since the pandemic arrived.
Cardiello, who grew up in Helena, returned in April, just as Toronto was heading into its third pandemic lockdown.
Backing her will be her Montana ZINNIA band that includes Missoula musicians Jon Cardiello, Sandy Smith, Trebor Riddle and Brody Montgomery, several of whom also have Helena roots.
"This will be the first ZINNIA show since February 2020," said Rachael, "so it's an emotional homecoming." Her last Myrna concert debuted her new album, "Sensations in Two Dot."
ZINNIA was preparing to launch its album release tour last spring when the pandemic hit.
June 17, they will perform songs from "Sensations in Two Dot," as well as stripped-down versions of some new ones Cardiello wrote during the pandemic, exploring love and her experiences with mental illness that landed her in the hospital.
Her brother, Jon, will also perform a few songs from a new release by his band, Bombshell Nightlight.
Rachael and her music have been compared to "Kate Bush meets Springsteen," as well as "Kate Bush meets Meat Loaf."
The Canadian Broadcasting Corporation honored her for composing the "Best Lyrics of 2019."
And The MusicForLunch blog wrote, "Zinnia's commanding vocals soar flawlessly above a stunning blend of folk and mellow pop/electronic."
She describes her upcoming concert as "almost a prayer show. I'm sure I'll cry. Missing music has been a hard year," particularly not being able to perform live.
"I think this will be a real celebration!"
Bach house concert
Carrie Krause, concertmaster for Baroque Music Montana and the Bozeman Symphony, will perform selections of Sonatas & Partitas for Solo Violin for a house party at the Krause house, 28 Kurt Allen Court, 7:30 p.m. Thursday, June 10. To check on seating availability, email simplystrings1@gmail.com.
Battle of the Band champs play at Tap Room
Jarred Hanson and the SunsAh406, the 2021 Montana Battle of the Band Champions, play a free concert 7 to 10 p.m. Thursday, June 10, at the Lewis & Clark Tap Room, 1517 Dodge Ave.
This Americana band features original and unique songs, old favorites with a new twist, rich harmonies, the bending notes of a harmonica and a rippin' fiddle.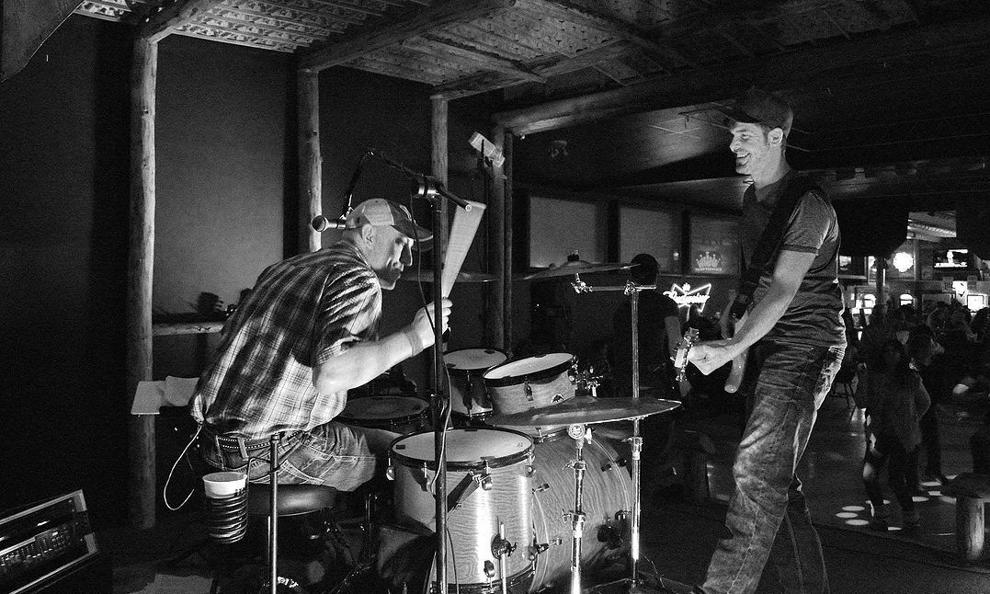 Launch Party: Wake the Giant
In anticipation of WestMont's Wake the Giant Music Festival on Saturday, Aug. 28, Lewis & Clark Brewery is kick starting the event with a free launch party featuring Insufficient Funds, 7 to 11 p.m. Friday, June 11, at the Lewis & Clark Tap Room, 1517 Dodge Ave.
Insufficient Funds plays a mix of modern, classic and red dirt country plus Southern rock.
The Tap Room will also be giving away tickets to the Wake the Giant Music Festival and telling you more about the music that will be playing there.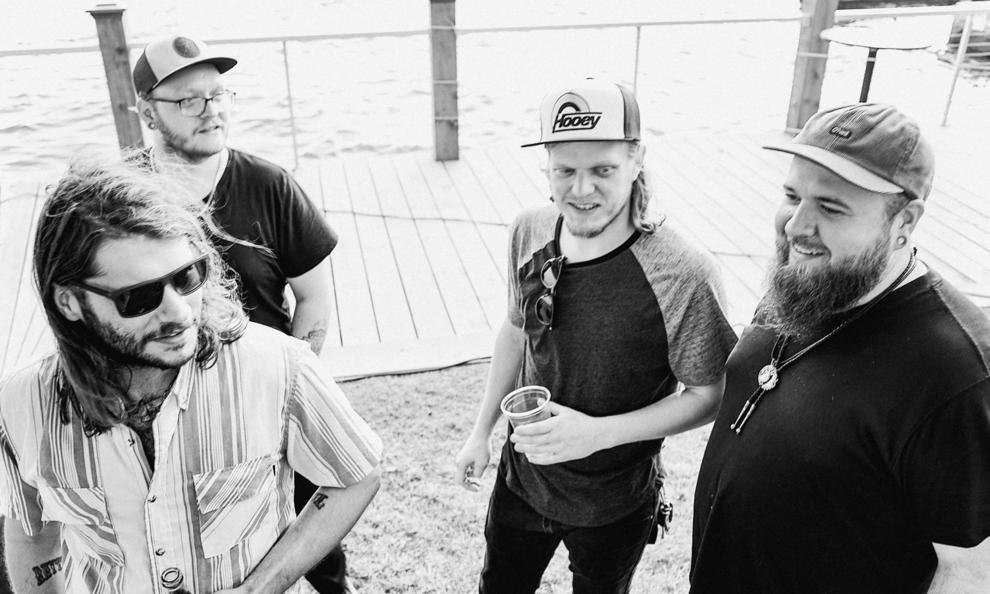 Midnight River Choir with El Wencho
Midnight River Choir formed when four strangers on a night float trip down the Guadalupe River began singing songs and creating beautiful harmonies. A listener dubbed them the Midnight River Choir.
Also performing is powerhouse duo El Wencho. The show is 7 to 10 p.m. Saturday, June 12, at the Lewis & Clark Tap Room, 1517 Dodge Ave. Cover charge: $5.
Rotgut Whines on the Gulch
Missoula band Rotgut Whines performs Friday, June 12, for Live on the Gulch, sponsored by Ten Mile Brewery, the Rialto Bar and The Hawthorn. Music is 5 to 8 p.m. on Last Chance Gulch.
Continental Drift at Out to Lunch
Continental Drift performs 11:30 a.m. Thursday, June 10, as part of the free Out to Lunch concert series in the Great Northern Town Center Amphitheatre.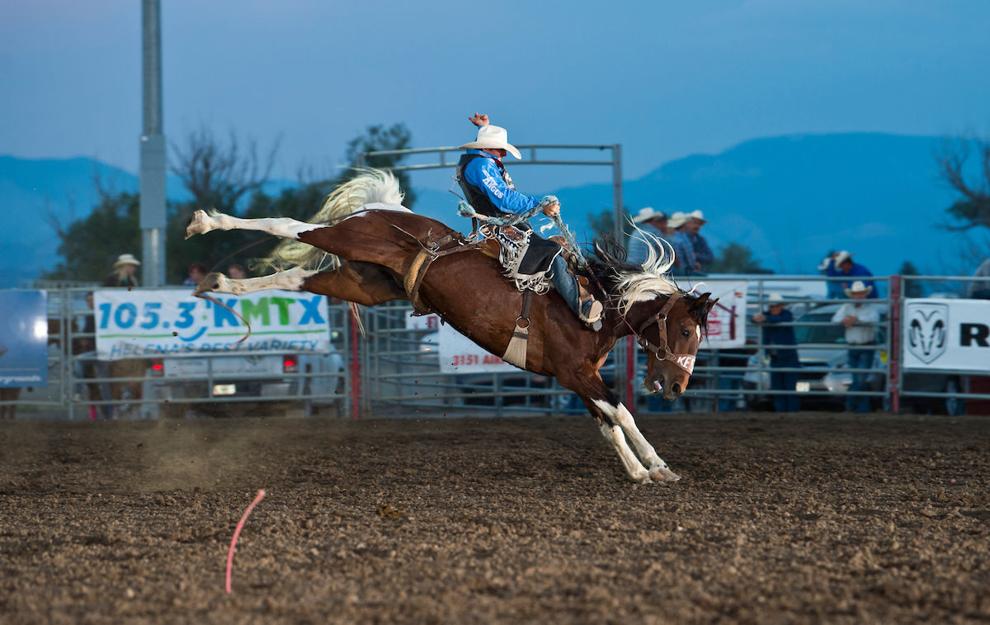 Stampede tickets on sale now
Tickets for the 60th annual Last Chance Stampede & Fair, July 28-31, went on sale this week.
The night show on July 28 features country music star Jake Owen, with Lainey Wilson opening, followed by three nights of PRCA rodeo July 29-31.
"Jake Owen is one of the top country artists in the nation, and Lainey Wilson is one of the brightest up-and-comers," said Kevin Tenney, general manager of the Stampede and Fair. "We know they'll put on a great show."
This year's specialty act for the rodeo is making his second trip to Helena. Troy Lerwill, a multiple-time PRCA Comedy Act of the Year, brings his "Wild Child" motorcycle stunt to town. And rodeo clown and barrelman Dennis Halstead returns to poke fun at himself and everything else as he jokes around in the arena.
Tickets for the Night Show are $60 each.
Tickets for the Thursday, July 29, rodeo performance are general admission and are $17 for adults and $5 for children. After July 28, the adult ticket price is $20.
Tickets for the Friday, July 30 and Saturday, July 31 rodeo performances are reserved. They are $20 for everyone. After July 28, they go to $23.
Tickets can be purchased online at LCCFairgrounds.com and at the ticket office during business hours.
For more information, visit the website or call 406-457-8516.
Helena movie listings
Cinemark
● Conjuring: The Devil Made Me Do It, R
● Those Who Wish Me Dead, R
● A Quiet Place-Part II, PG-13
● Raya and the Last Dragon, PG
The Myrna Loy