music
Marcedes Carroll at Out to Lunch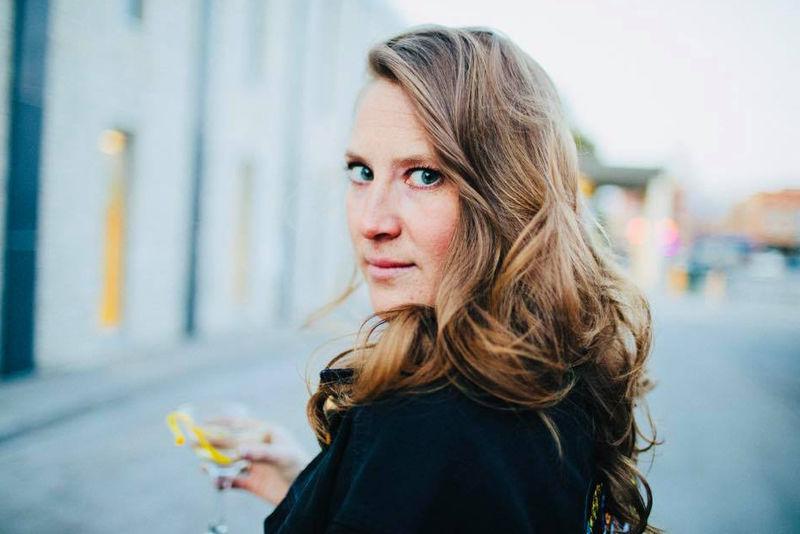 Marcedes Carroll performs 11:30 a.m. Thursday, July 22, as part of the free Out to Lunch concert series in the Great Northern Town Center Amphitheatre.
Vinyl City plays for Live on the Gulch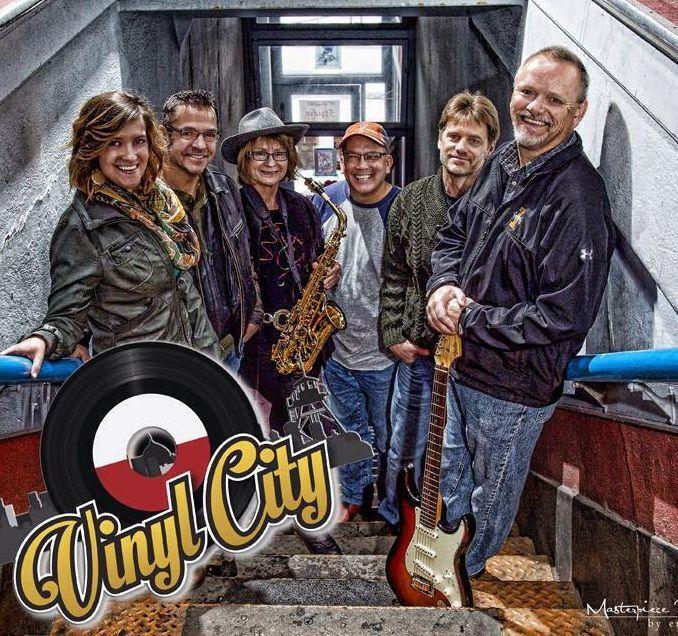 Vinyl City plays 5 to 8 p.m. Saturday, July 24, for Live on the Gulch. The free concert is part of a musical series sponsored by The Hawthorn, Ten Mile Creek Brewery and the Rialto Bar.
Los Marvelitos at next Revive at Five
Los Marvelitos plays Latin folk-surf-rock for the next Revive at Five on Wednesday, July 28, at Anchor and Pioneer parks on the Downtown Walking Mall.
Music and dancing from 5 to 8 p.m. Food and beverage vendors and kids' games.
Jazz at the Rathskeller
Wilbur Rehmann and friends will be playing jazz at the Montana Club's Rathskeller, 24 W. Sixth Ave., 7-8:30 p.m. Saturday, July 24.
Rehmann will be on saxophone, with Fred Cobb, piano; and Luke Michelsen on bass.
They'll be playing a mix of jazz, swing, blues and ballads.
fair
Jake Owen headlines Stampede and Fair
Tickets for the Last Chance Stampede and Fair, July 28-31, at the Lewis and Clark Fairgrounds are on sale now.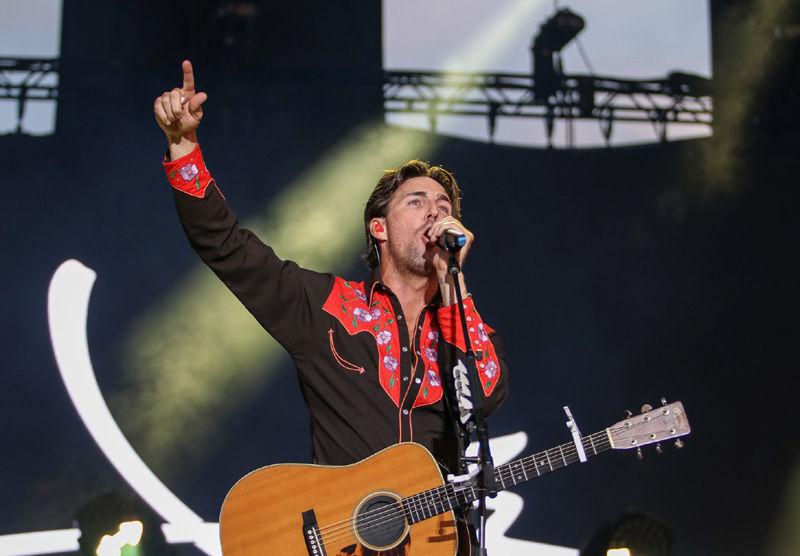 The night show, July 28, features country music star Jake Owen with Lainey Wilson opening, followed by three nights of PRCA rodeo July 29-31.
"Jake Owen is one of the top country artists in the nation, and Lainey Wilson is one of the brightest up and comers. We know they'll put on a great show," said Kevin Tenney, general manager of the Stampede and Fair.
This year's specialty act for the rodeo is Troy Lerwill, a multiple-time PRCA Comedy Act of the Year, who is bringing his "Wild Child" motorcycle stunt to town. And rodeo clown and barrelman Dennis Halstead returns to poke fun at himself and everything else as he jokes around in the arena.
Tickets for the Night Show are $60 each.
Tickets for the Thursday, July 29 rodeo performance are general admission and are $17 for adults and $5 for children. After July 28, the adult ticket price is $20.
Tickets for the Friday, July 30 and Saturday, July 31 rodeo performances are reserved. They are $20 for everyone. After July 28, they go to $23.
Tickets can be purchased online at LCCFairgrounds.com and at the ticket office during business hours.
For more information, visit the website or call 457-8516.
Theater
New Broadwater theater performs Brothers Grimm
Broadwater Community Theater will present its third play, "Brothers Grimm Spectaculon," 7 p.m. Friday, July 23, and Saturday, July 24, at the Lodge, 131 S. Cedar, Townsend.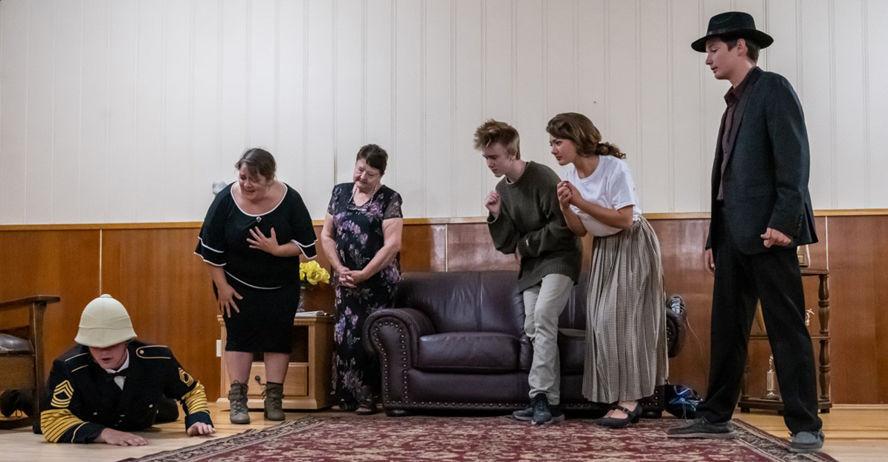 Tickets are $10 and can be purchased through the MSU Broadwater County Extension Service in Townsend or by calling 475-4016.
The comedy written by Don Zolidis and directed by Gabby Bakkum, is about two narrators and their attempt to reconstruct the 209 fairy tales of Brothers Grimm in a wild, fast-paced extravaganza.
The 100-seat auditorium is ADA approved and has a historic flavor, with original lighting and hardwood flooring.
'Sound of Music' at Hill Park
Join Maria and the Family von Trapp at the Hill Park Stage at 7 p.m. July 23 through Aug. 1 and enjoy "The Sound of Music" and a treasure trove of cherished songs.
This final collaboration between composers Rodgers and Hammerstein was destined to become the world's most beloved musical, and has won the hearts of audiences worldwide.
The inspirational story follows a spirited postulate from the safety of the Abbey to the home of the imperious Captain von Trapp.
As the forces of Nazism take hold of Austria, Maria and the family are faced with a choice that will alter the course of their lives forever.
Bring a blanket or camp chair for this theatrical treat.
Tickets are $23 for Tuesday, Wednesday evening and Sunday shows; $27 Thursday through Saturday; and $17 for those 18 and under.
Montana Shakespeare in the Park returns
Montana Shakespeare in the Park returns to Helena, with a performance of "Midsummer Night's Dream," Monday, Aug. 2; and "Cymbeline," Tuesday, Aug. 3, at Ancho/Pioneer Park near the Lewis & Clark Library on the Walking Mall.
Performances will begin at 6 p.m. All shows are free, but donations are welcome.
Audience members can reserve their spots by bringing blankets to the Pioneer Park lawn. Bring canned food to hold your blanket down and donate the items to Helena Food Share at the performance.
A "blanket only" area will be marked by orange traffic cones.
Chairs can be set up outside that marked area.
Blankets and or chairs cannot be left overnight.
Montana Shakespeare in the Parks is an outreach program of the Montana State University's College of Arts & Architecture
Touring for its 49th year, the Montana Shakespeare in the Parks company will travel nearly 7,000 miles putting on productions throughout Montana and neighboring states.
"Cymbeline" is also being performed at 6 p.m. Sunday, Aug. 1, in Townsend's Pioneer Park.
And ""Midsummer Night's Dream" will be performed at 6 p.m. Wednesday, Sept. 1, at the Jefferson County Fairgrounds in Boulder.
dance
Irish dance classes
Helena's Tiernan Irish Dancers will be offering an introductory mini- camp for kids to try out this unique dance form.
Classes are for ages 4-12, July 26 and 27, 3:30-4:30 p.m. at E. Helena United Methodist Church, 50 N. Prickly Pear St. (on the corner with Main St.), E. Helena
Attendance cap is 30. Cost is $10.
Art
'Light' opens at 1+1=1 Gallery
1+1=1 Gallery invites the community to an open house for a new exhibit, "Light," 10 a.m. to 4 p.m. Saturday, July 24, 434 N. Last Chance Gulch. Casual artist talks will be from 1 to 2:30 p.m.
"Light'' features new works by Tim Carney, Erika James, Linda McCray and Pam Sullivan.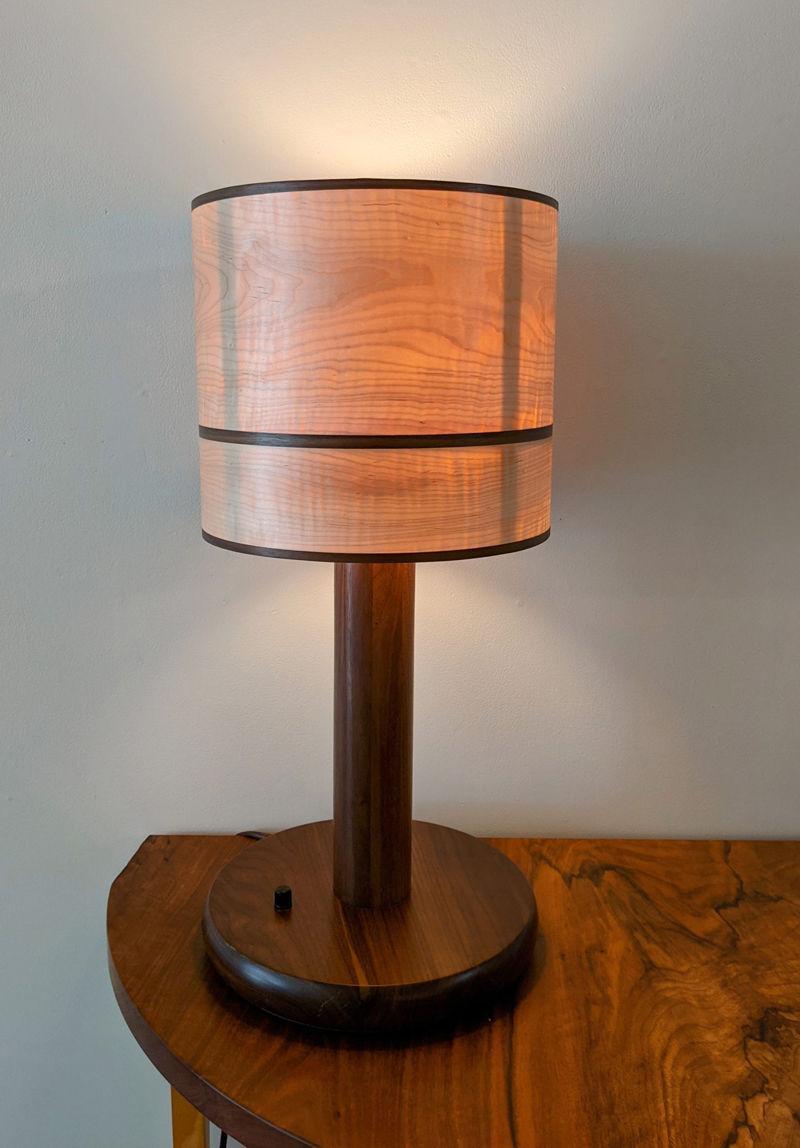 The exhibit theme gives viewers an awareness of the many qualities of light, a sense of optimism after a pretty bleak year, and a fascinating look at the mediums and abstract styles used by these four artists.
Can't make it to meet the artists during the Open House on the 24th?
Come in any time before Aug. 14, when the exhibit comes down.
This is a great opportunity to support our local artists and economy.
For more information about the upcoming exhibit including descriptions of each artist's work, visit the 1+1=1 Gallery website at: www.http://1plus1is1.com/ or call) 431-9931.
Archie Bray 25th annual Benefit Auction
Get ready to bid! Now in its 25th year, the annual Bray Benefit Online Auction includes work by more than 100 artists who have contributed to the Heritage, Premiere, General, Cup, and Experience Auctions.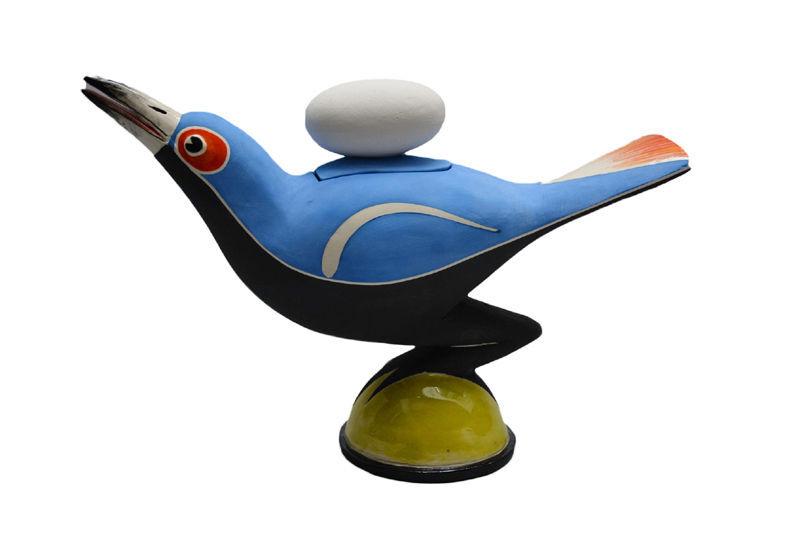 Bidding on all lots will begin on Saturday, July 24, at 10 a.m. (MDT). The Premiere and Heritage Auctions will close Thursday, July 29, beginning at 7p.m. and 7:30 p.m., respectively, in conjunction with a Live Virtual Event.
The Cup, General and Experience lots will begin closing at 7 p.m. on Friday, July 30. Due to pandemic health and safety concerns, there will not be a Brickyard Bash this year.
The Live Virtual Event is 6 p.m., Thursday, July 29.
Resident artist director, Steven Young Lee, and board chair, Sue Tirrell, will host a live, one-hour feature about the Bray.
Programming includes: special guest participation from auction artists, a visit from Meloy Stevenson Awardee, Patti Warashina, and more. Visit the auction website to request a Zoom link to the live event.
All auction proceeds benefit the Bray's international resident-artist program, which supports artists by offering rent-free studios, subsidized material and firing costs, as well as direct funding through fellowships and stipends.
Helena movie listings
Cinemark
● The Boss Baby: Family Business, PG
● The Hitman's Wife Bodyguard, R
The Myrna Loy
● Roadrunner: Anthony Bourdain, R