music
Robert Earl Keen, Dan Murphy at Lewis & Clark
Robert Earl Keen and Helena native Dan Murphy will both perform shows at Lewis & Clark Brewing's annual Block Party and Brewery Open House Thursday, July 22, through Saturday, July 24.
The weekend celebrates the brewery's appreciation for the community and continual support throughout this last year.
The Block Party main stage will be located outside of the Lewis & Clark Tap Room, 15135 Dodge Ave. The Tap Room's new outdoor event space is the expanded patio right off of Montana Avenue.
Robert Earl Keen kicks off the party with a paid concert on Thursday, July 22. Visit lctaproom.com for tickets.
The free festival is Friday, July 23, and Saturday, July 24. Attendees are encouraged to reserve their free tickets online just in case the brewery is forced to limit crowd size. Tickets can be reserved at https://lcbockparty.eventbrite.com.
Friday, July 23, a night of country, will feature performing artists Kyle Park headlining and a Helena favorite the Insufficient Funds band, opening at 7 pm. Saturday, July 24, features rock 'n' roll 5 to 11. The bands All Good Things, Ten Years Gone are among those performing.
Helena native Dan Murphy, a Helena High graduate, is the vocalist and guitarist for All Good Things, and Helena is the first stop on the band's first US Tour.
Their single "For the Glory" is charting in the top 10 mainstream rock radio charts and they have signed with the Better Noise Record label.
Open house self-guided tours of the brewery operations are available 1-5 p.m.
All weekend, local food trucks and the Lewis & Clark Kitchen will be selling food, and Lewis & Clark's award-winning beer will be available for purchase.
Trio plays Purcell house concert
Anne Kania, a contralto from Shepherd, will present music by Henry Purcell, who lived through the Great Plague of London, 7 p.m. Monday July 26, at the Krause home in the Helena Valley.
Accompanist Martha Rowe, will be playing an electronic harpsichord, and Mark Bergman (who has played Baroque bass for Musikanten Montana's Early Music Festival concerts) will be playing his bass part of the time, and the viola da gamba for other pieces.
The audience is invited to bring a chair to sit in the large, shaded parking area.
Acoustic Roll on tap for Out to Lunch
Acoustic Roll performs 11:30 a.m. Thursday, July 15, as part of the free Out to Lunch concert series in the Great Northern Town Center Amphitheatre.
Goldy Vox plays for Live on the Gulch
Goldy Vox plays indie pop tunes 5 to 8 p.m. Thursday, July 15, for Live on the Gulch. The free concert is part of a musical series sponsored by The Hawthorn, Ten Mile Creek Brewery and the Rialto Bar.
Ten Years Gone at next Revive at Five
Helena band Ten Years Gone play classic rock covers for the next Revive at Five Wednesday, July 21, at Anchor and Pioneer parks on the Downtown Walking Mall.
Music and dancing from 5 to 8 p.m. Food and beverage vendors and kids' games.
Author
Library hosts author event today
Montana author Katie Powner will give a noon talk Thursday, July 15, at the Caretaker's Cabin, 212 S. Park Ave., at a meet-and-greet hosted by Lewis & Clark Library
Powner is a contemporary fiction writer who believes in the power of story and focuses on family, foster care, and advocating for vulnerable children.
Join Powner on the lawn of the Caretaker's Cabin in Reeder's Alley for an informative and fun chat about her novels, family and the power of stories.
Books will be available for purchase.
Powner grew up on a dairy farm in the Pacific Northwest and has lived in Montana for almost 20 years.
"The Sowing Season" is her debut novel and "A Flicker of Light," releases this October. To learn more visit: https://www.katiepowner.com.
Theater
New Broadwater theater performs Brothers Grimm
Broadwater Community Theater will present its third play, "Brothers Grimm Spectaculon," 7 p.m. Friday, July 23, and Saturday, July 24, at the Lodge, 131 S. Cedar, Townsend.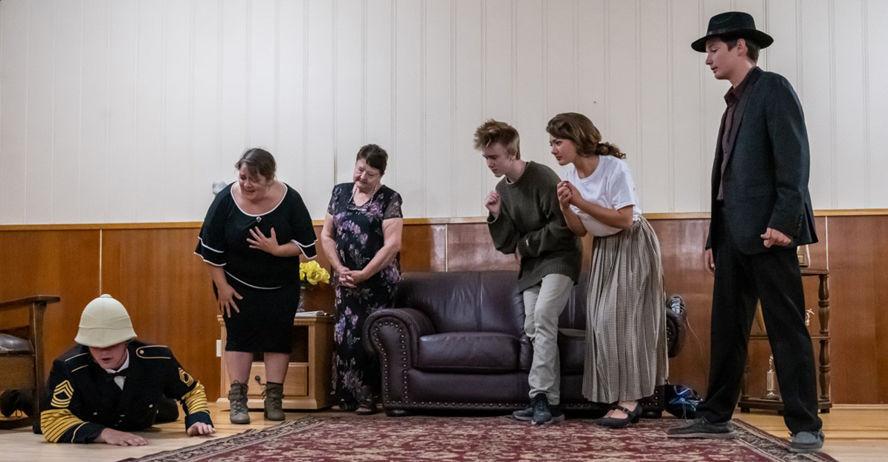 Tickets are $10 and can be purchased through the MSU Broadwater County Extension Service in Townsend or by calling 475-4016.
The comedy written by Don Zolidis and directed by Gabby Bakkum, is about two narrators and their attempt to reconstruct the 209 fairy tales of Brothers Grimm in a wild, fast-paced extravaganza.
The 100-seat auditorium is ADA approved and has a historic flavor, with original lighting and hardwood flooring.
Grandstreet stages 'Godspell' in Hill Park
Join Grandstreet Theatre for its first adventure with outdoor theater in beautiful Hill Park, through July 18.
Bring your own blanket or camp chair to this first-of-its-kind experience in Helena.
"Godspell" brings the parables of Jesus to life with the pop-rock score of legendary musical theatre composer, Stephen Schwartz.
Shows are: July 13-15 at 7 p.m. and July 17 and 18 at 2:30 p.m. at Hill Park, at the corner of Park and Neill avenues.
Tickets are $23, Tuesday, Wednesday evenings and Saturday & Sunday matinees; $27, Thursday-Saturdays; $17, students 18 and under. They are available at the
Auditions for 'Bards of the Big Sky'
Montana Playwrights Network is auditioning men and
women, age ranges 18 to 60s, for three one-act plays as part of "Bards of the Big Sky," the featured production of the Gala Grand Opening for the new Helena Avenue Theatre.
Auditions are scheduled for 6:30 p.m. July 21 and 22.
benefit
Sale, theater tours to benefit HAT
The Montana Playwrights Network holds a gift shop sale and offers tours at the new Helena Avenue Theatre, 1319 Helena Ave., 11 a.m. to 3 p.m. Saturday, July 17. HAT is home to MPN and offers an intimate theater, seating 80, available to the community for hosting events. For more info, visit www.montanaplaywrights.org.
Broadwater Countywide Yard Sale
Broadwater County holds a countywide yard sale and an indoor and outdoor flea market, 9 a.m. to 3 p.m. Saturday, July 17. Maps available at https://missourivalleymarketing.org.
For info, call 406-422-7028.
Benefit and dance
Cohesion Dance Summer Soirée
Cohesion Dance Project will host a Summer Soirée performance and fundraising event on Tuesday, July 20, from 6 to 8:30 p.m. at The Pond Pavilion, (on Hwy 12 West, two miles west of the Broadwater Hot Springs.)
The event will feature new works from Cohesion's summer workshops and spring guest artist series, including a video projection performance piece from Brooklyn-based guest choreographer Nicole Wolcott, as well as new programming highlights for the 2021-22 season.
Refreshments and hors d'oeuvres served.
Dan Henry will provide live music.
Art
Toland and Notkin shows at Radius Gallery
Longtime Helena artists, who now reside in Vaughn, Washington, are exhibiting recent works at Radius Gallery in Missoula through July 24.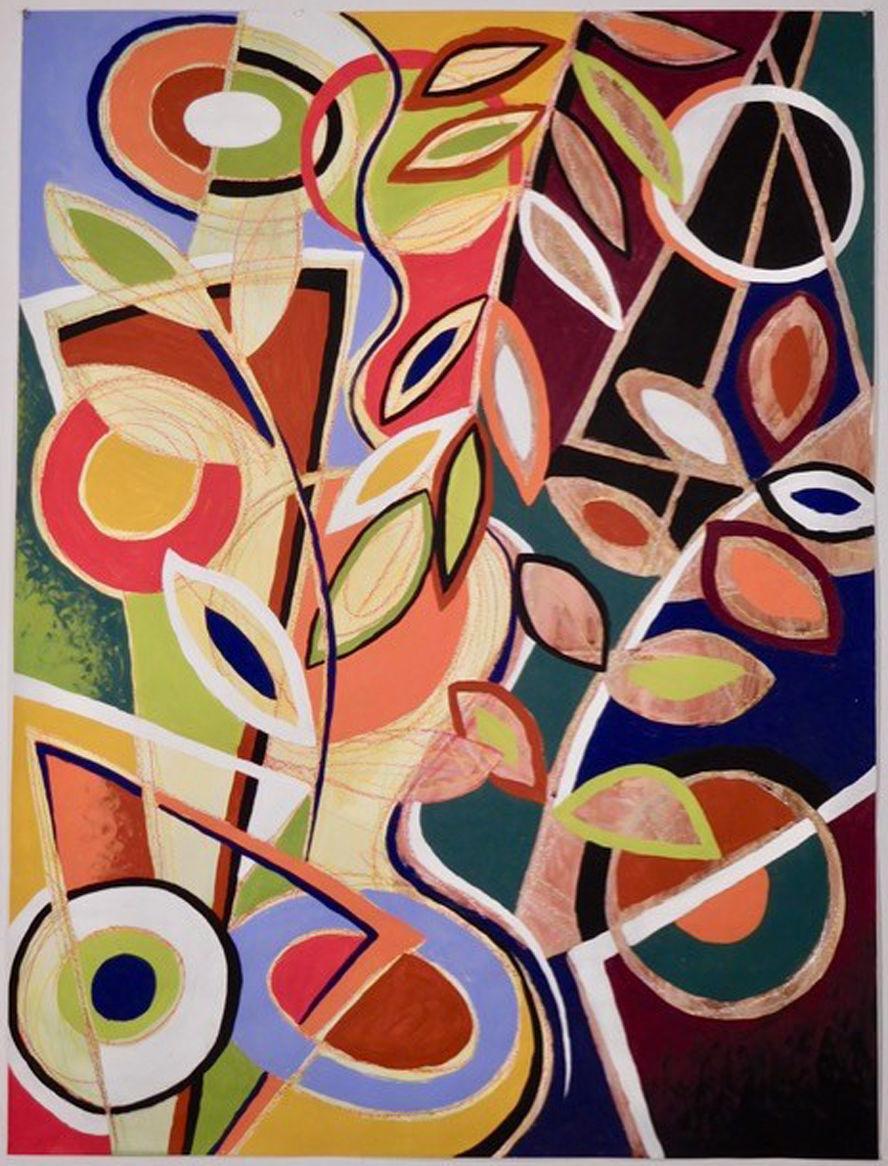 Toland's exhibit, "Painting Between the Lines," includes paintings and printmaking, and Notkin's, "2021: Where Do We Go From Here?" features his ceramics.
Pride Week
Big Sky Pride Events July 15-17
Thought Out: Queer Letters, Colors & Life: Now and throughout Pride Week, The Myrna Loy Jailhouse Gallery, 15 N. Ewing St., hosts "Thought Out: Queer Letters, Colors & Life." Works by 16 LGBTQ artists from different backgrounds and ethnicities reveal the raw nature of finding identity and passion in life. Now through Aug. 13. An artist reception is 5 to 7 p.m. Thursday, July 15. On view now, noon-9 p.m. weekdays, and 1-6 p.m. on Saturdays.
Drag Brunch at Maison's: 11 a.m. to 3 p.m. Sunday, July 11, $15 p.p. reservation, (food and alcohol not included) Oddfellow Inn & Farm, 2245 Head Lane. The Tricia's from Bozeman will perform.
Bears & Betches Soak: Sunday, July 11, 3 to 7 p.m.
Game Night: Monday, July 12, 5 to 8:30 p.m., Crafthouse, Lewis & Clark Brewery and online.
Prickly Pear Land Trust BSP Treasure Trail Hunt: Tuesday, July 13, 4 to 7 p.m.
Margaritas & Manicures with Kismet & Western Bar: Tuesday, July 13, 5:30 - 6:30 p.m.
Drag Trivia with Mister Sisters: Wednesday, July 14, 7:30 to 8:30 p.m., Lewis & Clark Brewery.
Perfectly Queer Comedy Show: Thursday, July 15, 7 to 8 p.m., Holter Museum of Art. Join the up-and-coming queer comedians of Montana as they take over the Holter Museum. Tickets on sale now.
Dirty Girl Comedy Hour: Thursday, July 15, 10 to 11 p.m.
Street Party & Drag Show: Friday, July 16, 6 to 11 p.m., Last Chance Gulch Walking Mall. Features performers from across Montana. Free, family-friendly-ish event.
Big Sky Pride Parade: Saturday, July 17, 11 to noon. Starting in Steamboat Block Area, parade heads up Last Chance Gulch to Anchor Park.
Big Sky Pride 2021 Rally: Saturday, July 17, Noon to 1 p.m., Anchor Park.
Kids T-shirt Party: Saturday, July 17, 2 to 7:10 p.m., Holter Museum of Art. Art supplies and T-shirts provided and help from artists and students.
Bears & Brews at Rialto: Saturday, July 17, 3 to 7 p.m., Rialto Bar.
Four Drag Queen Parties: Saturday, July 17 (following the Symphony Under the Stars concert) The Windbag, Rialto Bar, The Gold Bar & the Western, and Miller's Crossing will all be hosting drag parties. Those 18+ can attend. To purchase alcohol, you must be 21 or over, and have appropriate ID wristband.
Helena movie listings
Cinemark
● The Boss Baby: Family Business, PG
● The Hitman's Wife Bodyguard, R
The Myrna Loy
● Roadrunner: Anthony Bourdain, R
● Werewolves Within, R (final night July 15)
● Summer of Soul, PG-13 (final night July 15)