community
MLK Day
The Myrna Loy is showing the film "MLK/FBI," Jan. 15 through Jan. 28.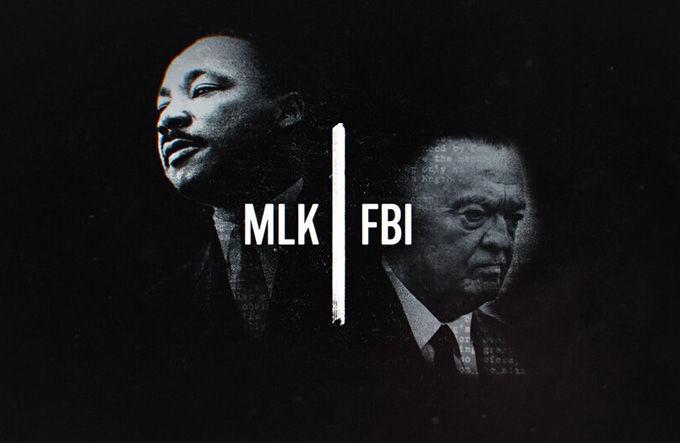 Based on newly declassified files, Sam Pollard's resonant film explores the U.S. government's surveillance and harassment of Martin Luther King, Jr.
Montana WILD zoom family trivia night
Montana WILD is hosting a zoom family trivia night that is all about Montana's wildlife. Come test your knowledge on birds, snakes, mammals and more. Trivia night will be held on Thursday, Jan. 14, at 7 p.m. They will have questions for the whole family, with a few tricky ones sprinkled in. Email Corie to sign your family up: corie.rice@mt.gov or call 406-444-9941.
music
Symphony to perform "Appalachian Spring" virtually
The Helena Symphony launches Season 66 – Part Two with a broadcast performance of Aaron Copland's "Appalachian Spring" at 7:30 p.m. Saturday, Jan. 30.
The music captures the pioneering spirit of America, and more importantly, the sound and soul of a younger, more naïve country with a sense of hopeful tomorrow. The concert concludes with the elegant charm of Igor Stravinsky's "Pulcinella" and his "discovery of the past."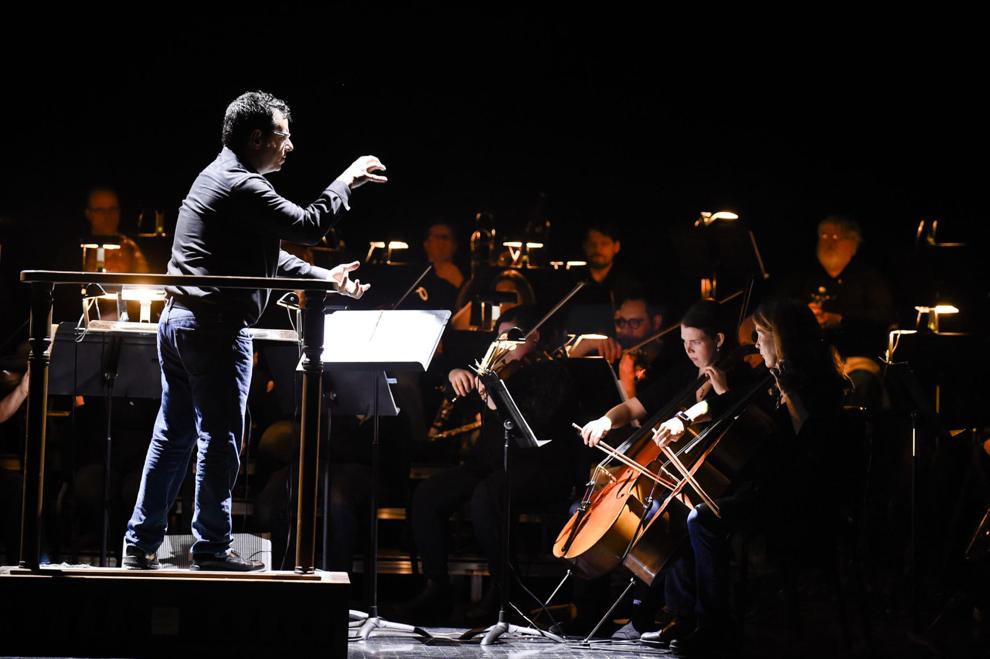 During the pandemic, the Helena Symphony has been bringing live broadcasts to thousands of homes across the country since September.
Following months of collaboration with county health officials, the symphony decided that offering a livestream into people's homes is the ideal way to bring its music-making into the lives of the community in an innovative and safe way.
Season 66 – Part Two includes three more Masterworks Concerts with returning guest artists pianist Claire Huangci, clarinetist Ricardo Morales and violinist Tim Fain.
Some of the great masterworks the Helena Symphony Orchestra will perform this season include: Brahms' epic Piano Concerto No. 2, Mendelssohn's Violin Concerto and Scottish Symphony, Copland's jazz-inspired Clarinet Concerto along with works by Schumann, Bizet, Prokofiev, Debussy and Fauré.
The symphony also offers three Education Concerts, including two Symphony Kids concerts and a special Youth Concert that will be broadcast to schools and students around the country.
Each stream will be shot by several cameras to offer close-up shots of musicians and the conductor and will include short interviews.
There is no charge for the HomeStream Your Helena Symphony presented by AARP Montana, but there is an option available online to make a donation to the symphony.
Season ticket subscribers will receive a gift that includes a special Montana calendar, Helena Symphony face masks and a special Symphony branded blanket (perfect for staying warm during the broadcasts or for this summer's Intrepid Credit Union Symphony Under the Stars).
Early-Bird Season tickets purchased before this pandemic hit are essential in keeping the musicians of the symphony together and playing.
Season ticket holders will continue to receive custom made Concert Watch Packs for each concert that include access to the Pre-Concert Conversations online with Maestro Scott and guest artists 45 minutes prior to every Masterworks Concert; and The Art of Listening newsletter with information about the concert, including Maestro Scott's program notes.
theater
Grandstreet presents 'The Pink Unicorn'
Grandstreet Theatre presents its upcoming production, "The Pink Unicorn," both onstage and online.
It's an award-winning solo theatre piece that tells the story of a single mother, living in a small Texas town, whose life is thrown into turmoil when her teenage daughter announces she is gender queer.
The audience is brought along on the mother's hilarious and heartfelt journey of acceptance as she joins her child's fight to start a chapter of the Gay and Straight Alliance at the local high school.
Grandstreet cast three Grandstreet actors to rotate through the role of the mother, Trisha Lee.
The role of Trisha Lee will be played by:
Elaine Spino on Jan. 28, 31, Feb. 6, 12; Marianne Adams on Jan. 29, Feb. 4, 7, 13; and Mary Linn Crouse on Jan. 30, Feb. 5, 11, 14.
The show runs Thursday, Jan. 28 through Sunday, Feb. 14, with
Thursday through Saturday evening shows at 7:30 p.m. and Sunday matinees at 2:30 p.m.
"With three incredible ladies playing the same role, you'll want to see the show more than once," predicts artistic director Jeff Downing.
"The Pink Unicorn" will be presented as a staged reading with a reduced ticket price. Grandstreet is embarking on new ways of theatrical storytelling that are better suited to the current health restrictions.
The play is directed by Sarah Butts, who writes, "One silver lining of this pandemic when it comes to art-making, is that it has led to more innovation and out-of-the-box thinking."
She adds, "Human Rights Campaign released a report in November that declared 2020 to be the deadliest year on record when it comes to violence against transgender and gender non-conforming people.
"That statistic makes it clear that we have a lot of work to do in order to make this world a safer place for folx in that community.
"The playwright, Elise Forier Edie wrote 'The Pink Unicorn' after her own child came out as trans. Her play celebrates and gives visibility to folx in the transgender community. It also asks us to respond to people that are different from us with love, acceptance and open-mindedness instead of fear and xenophobia."
Grandstreet Theatre is committed to producing theatre safely and responsibly, and the health of our patrons, performers and staff is its highest priority, said Downing. In compliance with the county health department, it will only be selling 40 tickets per performance to allow for social distancing.
Audience members will be checked in individually, following a temperature check upon arrival. Masks are required.
Grandstreet Theatre is located at 325 N. Park Ave.
For online performances, a link will be emailed to you on the day of the performance.
Tickets are $20 for live performances at Grandstreet and $10 for online performances, available at the Grandstreet Box Office (afternoons): 447-1574, or online at www.GrandstreetTheatre.com.
library
Big Read underway virtually
Lewis & Clark Library's 14th Big Read focuses on the novel "Into the Beautiful North" by Luis Alberto Urrea.
Free copies of the book are available at any Lewis & Clark Library location, or check out the eBook or audiobook through the online service Axis 360.
This week's activities include:
What does "Home" mean to you?
Submit your artistic or craft creation(s) of what "home" means to you. It can be a painting, a craft, photograph, or anything that makes you think of home. Take a picture of the artwork and send to suzannelclibrary@gmail.com. It will showcase on our Exhibits page. Questions? Contact Suzanne at 447-6681 or suzanne@lclibrary.org.
Gather Round the Hearth: Exploring Migration and "Into the Beautiful North"
Tuesday, Jan. 19 at 6:30 p.m.
The anthology "Hearth" is a collection of essays exploring community, identity, place, and more. You can read "pairings" of essays to discuss at the gathering. The group will discuss the overlapping and divergent themes between "Hearth's" migration essays, which explore the migration of laborers, and those in the NEA Big Read book, "Into the Beautiful North." You can find the Hearth essays here: https://www.humanitiesmontana.org/gather-round-fire-edition-2019/hearth-pairings-2/.
Latino History in Montana with Professor Bridget Kevane
Wednesday, Jan. 20, at 6:30 p.m.
Learn about the vibrant history and future of the Latino community in Montana.
Latinos have a more than two-centuries-old history in Montana, yet few know about Latino history, culture or their economic contributions to the state.
Bridget Kevane is a professor of Latin American and Latino Studies Program, as well as the director of Liberal Studies at Montana State University. Her research focuses on Latino/a studies, specifically the literature, culture and history of Latino/a communities in the United States, and she is the author of four books.
Community book discussion hosted by Helena College faculty
Thursday, Jan. 21 at 7 p.m.
Sociology instructor Kim Feig and writing instructor Virginia Reeves lead a discussion of "Into the Beautiful North."