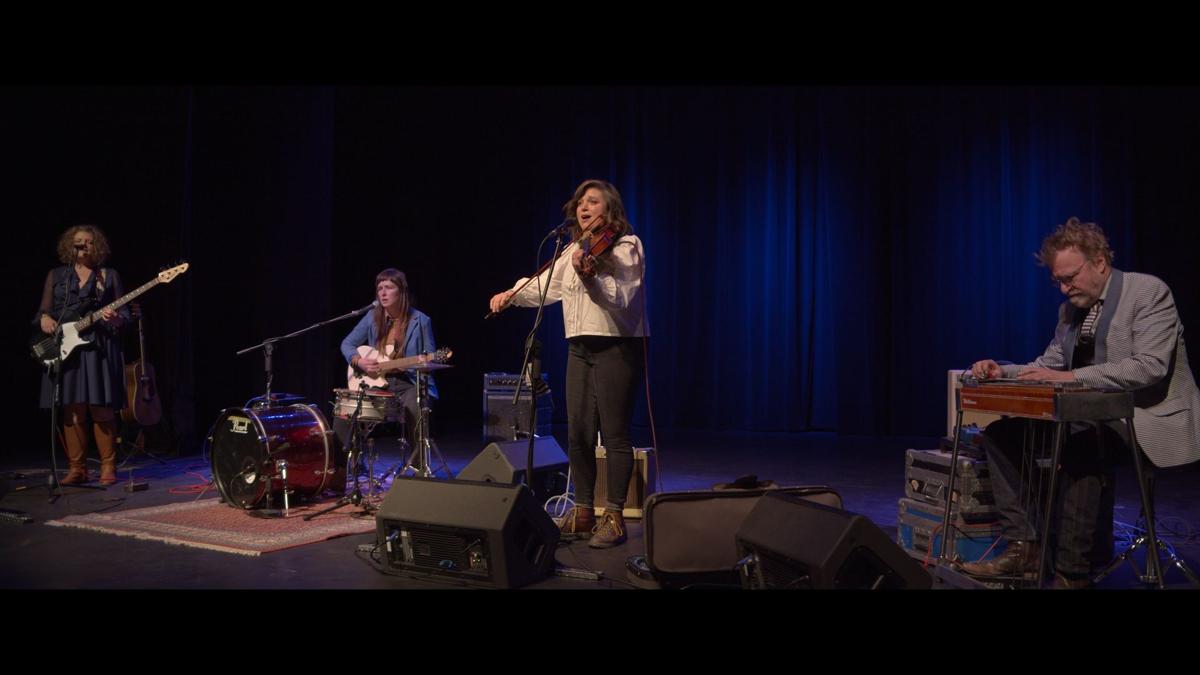 music
Junior and Izaak Opatz on Soundstage
A new Missoula band, Junior, and songwriter Izaak Opatz share freshly minted Montana tunes on the next Myrna Soundstage Presented by AARP Montana, 7:30 p.m. tonight, Thursday, Feb. 18.
Episode 5 of this monthly music program features "serial music collaborator" Caroline Keys of Missoula and a new band, Junior, which is becoming known for its sparse folk pop. They bring "layered and tonal harmonies" to their originals, with a big sound for a small band.
Members are Jenny Lynn on viola, violin, vocals; Hermina Jean, electric guitar, drums, vocals; and Keys, bass, guitar, banjo, vocals; with the amazing and highly acclaimed Eric Heywood on pedal steel.
Viewers will also want to check out the music of talented "wonderfully askew" singer/songwriter Izaak Opatz who is also performing a set that night.
"Sweetness is the ultimate reward in Izaak's songs, wherever they come from," wrote one music reviewer. "The State of Izaak is a strong, slightly depressive, hilarious, and teeming land of songwriting radiance you should probably visit immediately."
Both Junior and Opatz are playing new songs they've written and recorded for upcoming albums, and music host John Dendy says they're so good that he can't get them out of his head.
Soundstage episodes, which feature Montana musicians, are filmed onstage at The Myrna Loy, and include interviews by Dendy.
Each episode debuts on the big screen at The Myrna Loy before a limited-size audience, while the show is simultaneously streamed into your living room for a stay-at-home date night.
Viewers can link to the streaming performances at themyrnaloy.com. While there is no charge for streaming, donations and "no-show" tickets are encouraged. All Myrna Soundstage episodes are available on-demand after their launch date.
Tickets for the Feb 18 watch party at The Myrna Loy are $15 (limit 25 people), and are available at themyrnaloy.com, or 443-0287.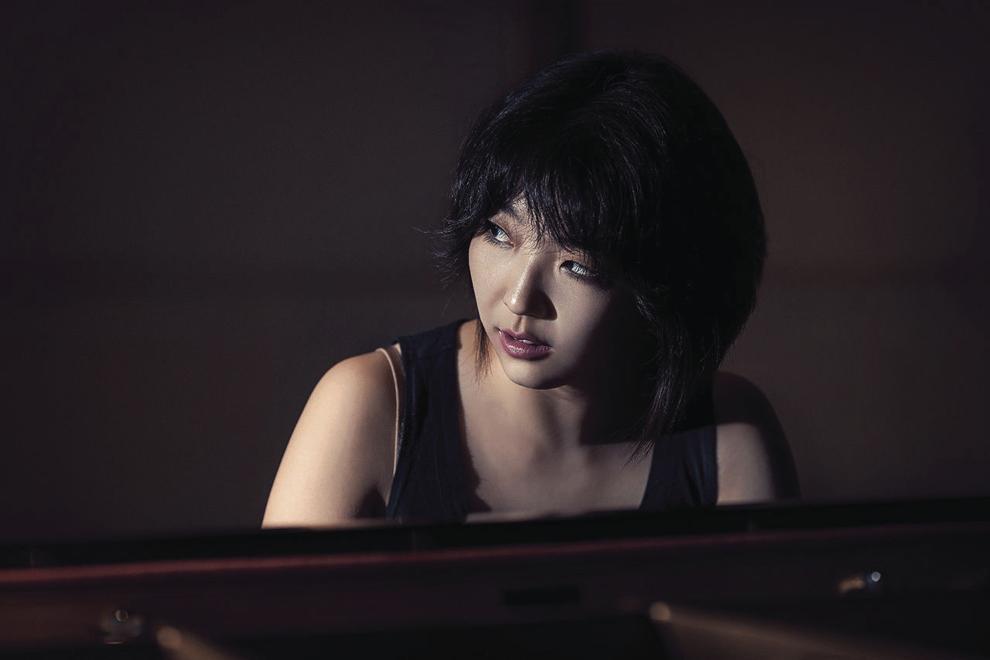 Pianist Claire Huangci to perform Brahms concerto
Proclaimed as having "the fastest fingers in the world," internationally acclaimed pianist Claire Huangci returns to Helena to perform Brahms' monumental Second Piano Concerto at 7:30 p.m. Saturday, Feb. 27, on YouTube as part of the HomeStream Your Helena Symphony presented by AARP Montana live broadcasts.
The concert begins with a symphony-like miniature by Robert Schumann. Both works proclaim a tremendous grandeur and celebrate the human spirit – and also remind the listeners of the deep friendship between these two composers.
At the age of 9, Huangci was billed as a prodigy and played a concert for President Bill Clinton at the age of 10.
She went on to study at the acclaimed Curtis Institute of Music in Philadelphia and has performed with numerous international orchestras, including the Nordic Chamber Orchestra, Paris Chamber Orchestra, Berlin Symphony Orchestra, the Moscow Radio Symphony and in many famous international venues including Carnegie Hall.
Watch the live stream of the concert at YouTube.com/helenasymphony or by following links on the symphony's home page or Facebook page.
The concert includes close-up views of musicians during the concert and interviews with several musicians backstage.
There is no charge for streaming the concert, but there will be an option available online to make a donation to the Helena Symphony.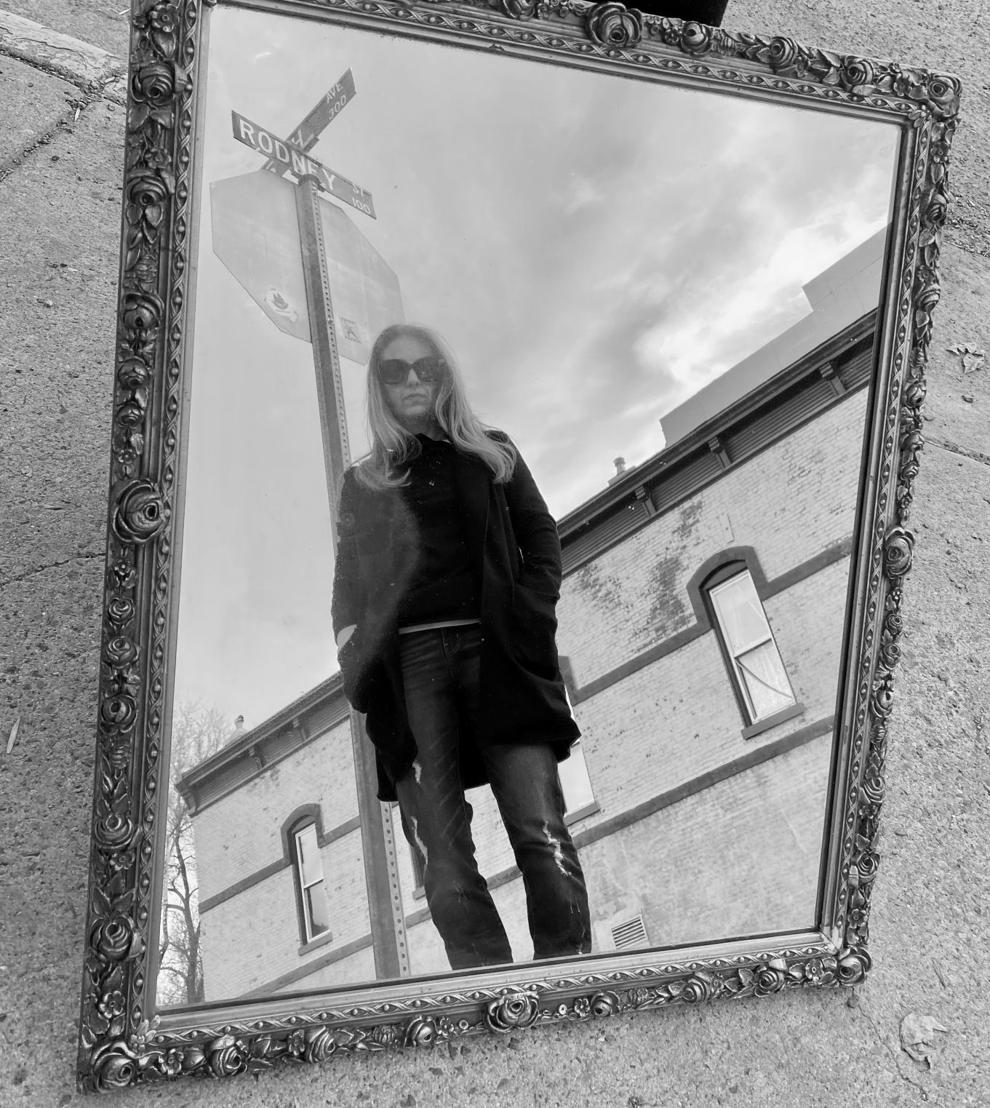 community
Guess who's coming to Rodney Street doorsteps?
Those who live or work in the Rodney Street neighborhood are getting a survey coming to their door this week, and The Myrna Loy hopes you answer it.
What do you like about Rodney Street?
What would make it even better?
Do you have a story to share?
Do you know of someone who has a great Rodney Street story to share?
These are just a few of the things a group of artists want to find out as part of their work on a Creative Placemaking Grant from the National Endowment for the Arts that will celebrate Rodney Street.
A few of the artists will be hanging surveys on doorknobs throughout the neighborhood this week.
This project is run by The Myrna Loy in partnership with the City of Helena, says Myrna Loy Executive Director Krys Holmes, to coincide with the city's Urban Renewal Plan for the area.
Part of the project is a series of recorded interviews with Rodney Neighborhood residents and business owners, conducted by videographer Jeanie Warden of HCTV. (Check out some of the early interviews at https://themyrnaloy.com/rodney-street/)
And part of the Rodney Street Project is yet to come, depending on what respondents say.
The Myrna Loy wants to know things like:
What do Rodney Street residents want to celebrate?
What do they want to preserve?
What do they want to create?
"The idea is to spark the community to be involved in celebrating and revitalizing itself," says Holmes.
Now's the time to let your creative light shine!
film
Two likely Oscar contenders coming to The Myrna Loy
Two potential Oscar contenders are coming to The Myrna Loy starting this week. Both were nominated for Golden Globe Awards.
First up is "Nomadland," a film by director Chloé Zhao starring Frances McDormand as a 60-something nomad traveling the West and looking for work, opening Feb. 19.
It's been nominated for four Golden Globes, including for Best Motion Picture Drama and Best Actress for McDormand.
"'Nomadland' is a modern Western," says Myrna film programmer Benji Cosgrove, "and critics are saying Frances McDormand is excellent in it.
"It's about trying to find your place in the automated world that seems smaller and smaller."
The film seems beautifully shot, says Cosgrove. "From the trailer it looks amazing!"
Zhao's previous film was another modern Western "The Rider," which was really good and popular with Myrna audiences.
Next up is "Minari," opening Feb. 26, written and directed by American filmmaker Lee Isaac Chung.
It's been nominated for the best foreign language film award at the Golden Globes and is getting glowing reviews from critics.
It's the story of a family from Korea that moves to the United States and starts working a small farm in Arkansas. "It is supposedly somewhat autobiographical," says Cosgrove.
"It's got some humor, and it's very heartwarming. The trailers are amazing. They're just gorgeous. It's another movie that seems very apt for our time right now."
Tickets for evening shows at 7 and 7:20 cost $8 for adults, $7 for seniors/students and $6 for matinees, which are 2 and 2:20 p.m. Saturday. No shows on Sunday.
All patrons and staff are required to wear masks.
Seating is limited to allow for social distancing.
Helena movie listings
Cinemark
● The Lord of the Rings: The Fellowship of the Ring (2001), PG-13
● The Lord of the Rings: The Two Towers (2002), PG-13
● The Lord of the Rings: The Return of the King (2003), PG-13
The Myrna Loy