Music
Hard Hugs at Live on the Gulch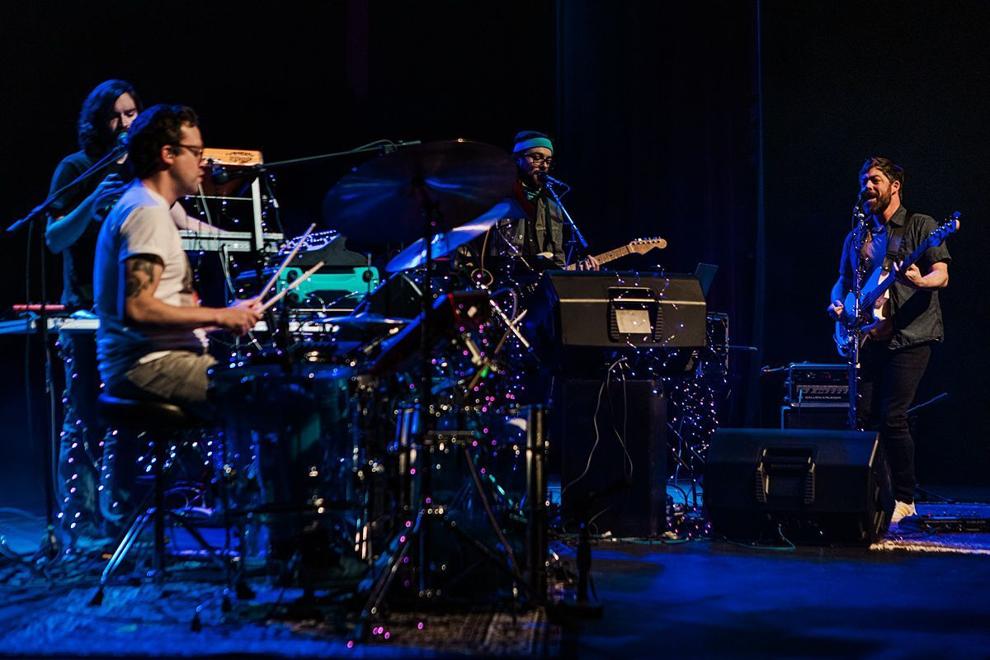 Helena band Hard Hugs plays synth-punk-disco 5 to 8 p.m. Saturday, Aug. 7, for Live on the Gulch.
The free concert is part of a musical series sponsored by The Hawthorn, Ten Mile Creek Brewery and the Rialto Bar.
Cole & The Thornes on tap for Out to Lunch
Bozeman band Cole & The Thornes play mountain reggae at 11:30 a.m. Thursday, Aug. 5, as part of the free Out to Lunch concert series in the Great Northern Town Center Amphitheatre.
Sweetgrass Blues Band at next Revive at Five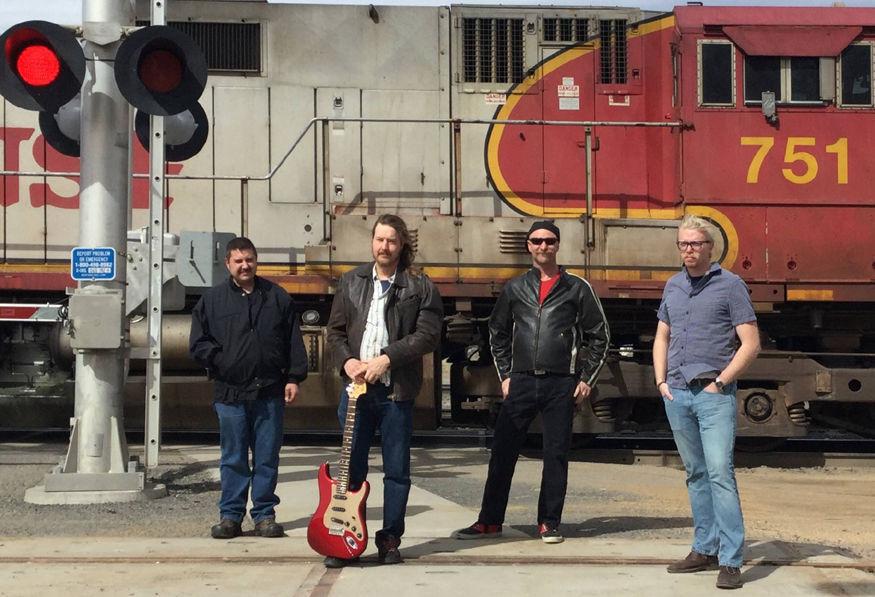 Sweetgrass Blues Band plays high energy blues rock at the next Revive at Five Wednesday, Aug. 11, at Women's Park.
Music and dancing from 5 to 8 p.m. Food and beverage vendors and kids' games.
Mandolin master Jacob Jolliff brings soaring sounds of bluegrass to The Myrna Loy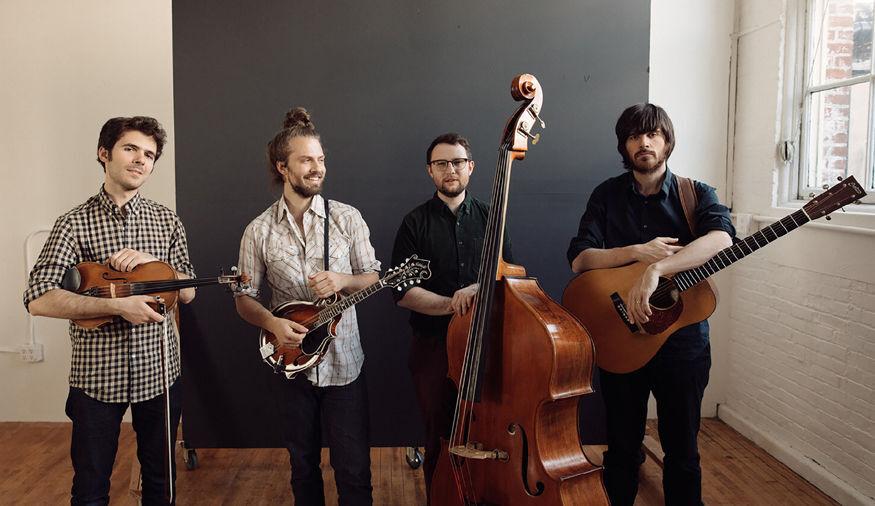 The progressive bluegrass Jacob Jolliff Band kicks off the return of national touring acts to The Myrna Loy following the pandemic shutdown, Thursday, Aug. 5, at 7:30 p.m.
A mandolin master, who started playing the instrument at age 7, Jolliff was the 2012 National Mandolin Champion.
"I think we have a unique sound," he says of the virtuosic pickers he's pulled together in the Jacob Jolliff Band.
"We'll be playing a lot of my original instrumental music, as well as some trad bluegrass, some covers, but mostly originals.
"We put a lot of emphasis on instrumental improvising and playing off one another," so expect to see and hear a lot of musical interaction and spontaneity.
Jolliff will be on mandolin and vocals, joined by Stash Wyslouch on guitar and vocals; Myles Sloniker, bass and vocals; and Rob Hecht on fiddle.
They are the first touring artists The Myrna Loy has booked since COVID began, says The Myrna Loy director, Krys Holmes, and were picked "because they're so joyous, and so rousing in person."
Dammit Lauren & The Well at the Tap Room play alt rock
Dammit Lauren & The Well, an original alt/psych rock band based in Big Sky, will perform at Lewis & Clark Tap Room, 1535 Dodge Ave., 7 to 10 p.m. Thursday, Aug.5.
The quartet blends their assorted backgrounds into a soulful alternative rock sound that combines pop hooks with rocking jams. For more info, visit https://lctaproom.com/ or call 442-5960.
Classic rock with Trust Fund Hippies at Tap Room
Helena power trio Shaun Anderson, Rick Dalbec, and Ron White play classic rock and modern country at Lewis & Clark Tap Room, 1535 Dodge Ave., 7 to 10 p.m. Friday, Aug. 6. For more info, visit https://lctaproom.com/ or call 442-5960.
Dave Jordan & The Nia play roots rock at Tap Room
Dave Jordan, an award-winning, critically acclaimed, roots rocker from New Orleans, plays 7 to 10 p.m. Saturday, Aug. 7, at Lewis & Clark Tap Room, 1535 Dodge Ave.
For over 20 years he has been a staple of the New Orleans music scene, and his work has been described as "the personification of the New Orleans ethos." For more info, visit https://lctaproom.com/ or call 442-5960.
Catskills give free concert
Helena classic rock and country trio Catskills gives a free concert 5 to 8 p.m. Sunday, Aug. 8, at the Lewis & Clark Tap Room, 1535 Dodge Ave. The show is sponsored by Keeper of the Green. For more info, visit https://lctaproom.com/ or call 442-5960.
Bob Marshall Music Fest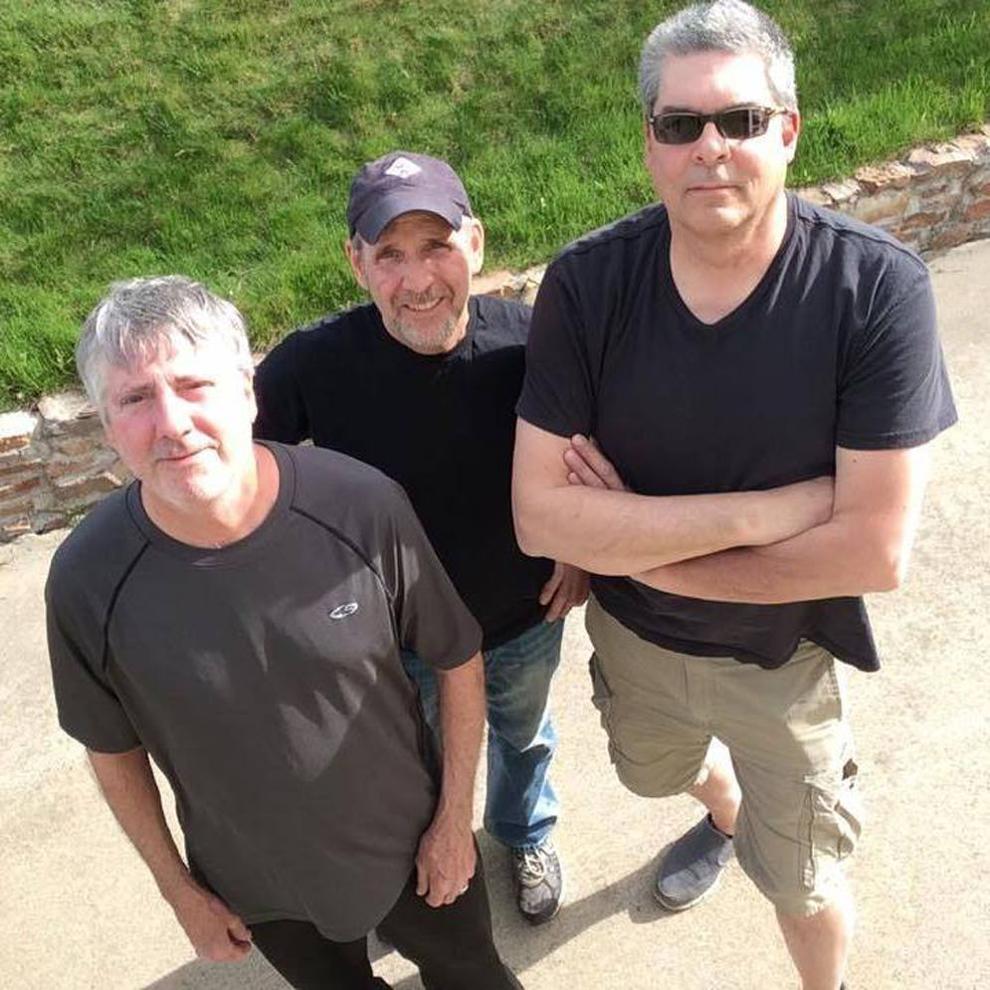 Lewis and Clark Brewing Company hosts the Bob Marshall Music Fest Aug. 5-8 in Seeley Lake with an exciting lineup of great Montana and national music acts.
Performers include: Band of Drifters, Off in the Woods, Jive Mother Mary, Laney Lou and the Bird Dogs, The SteelDrivers, Amanda Stewart, El Wencho, Mississippi Heat and Reckless Kelly, plus a Songwriters Showcase with Montana songwriters.
art
Jennifer Thompson art installation open house in Basin
Helena artist Jennifer Thompson holds an open house 3 to 7 p.m. Saturday, Aug. 14, for her new art installation, "Name What Continues…" at the new art gallery in the former Hewitt State Bank building in downtown Basin.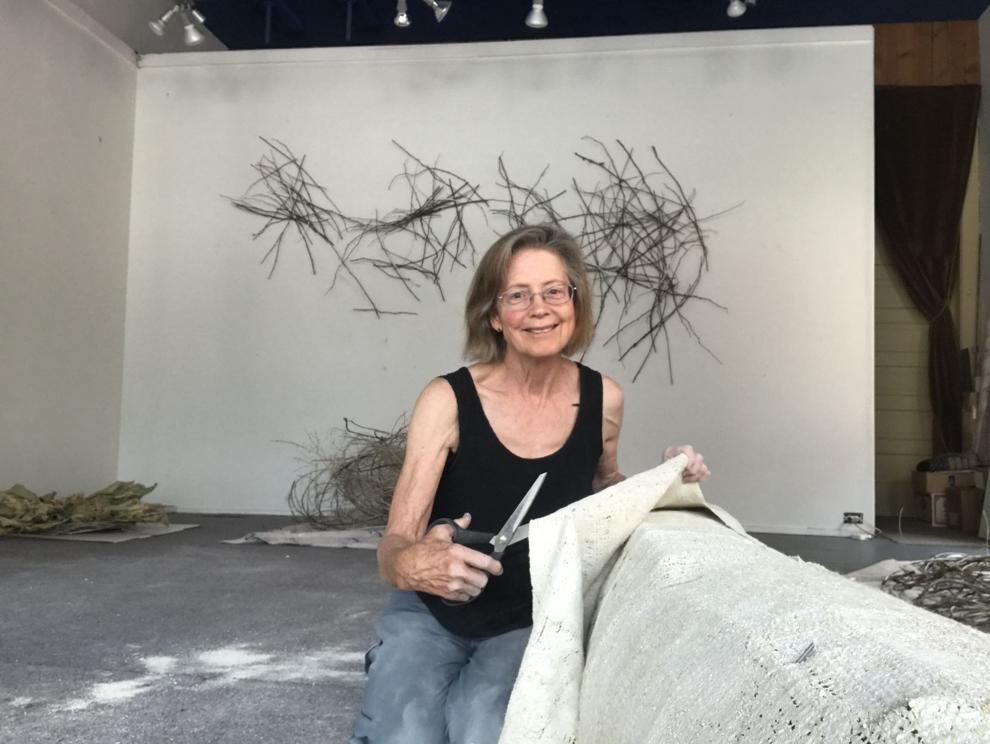 Music by MJ Williams, vocal and trombone; Bob Bowman, bass; and John Stowell, guitar; at 7 p.m. outdoors at Basin Creek Pottery.
Thompson writes in her artist statement:
"My work is about the beauty of impermanence. I use mostly natural materials to express life's fleeting moments. Nature is my teacher, example, guide and colleague in my art making."
Open Saturdays from 11-5: Aug. 21; Aug. 28; Sept. 4; and Sept. 11.
Closing of the installation, Friday, Sept. 17, 3-7 p.m. with jazz music by Heidi McCormick at 6 p.m.
film
The Myrna Loy hosts Montana premiere of 'Alice Street'
Directed by Helena's own, Spencer Wilkinson, award-winning "Alice Street" documents the fight between rapid gentrification and local artists attempting to preserve a neighborhood's history, voice and land.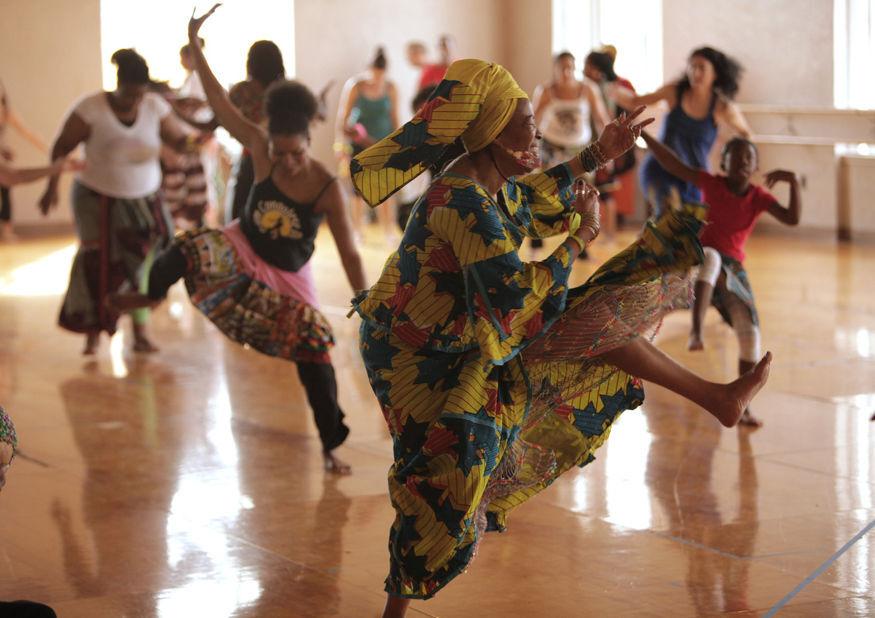 After being selected by 25 film festivals over 2020-2021, "Alice Street" has been on a national social impact tour.
This one-night-only screening, 7:30 p.m. Tuesday, Aug. 10, at The Myrna Loy, 15 N. Ewing, is the Montana premiere and will be followed by a Q & A with Wilkinson.
The special screening is part of The Myrna Loy's "Rodney Street Is..." project that uses art to enliven the Rodney Street neighborhood. This year-long project engages neighbors, business owners, artists and the city in imagining a more vibrant future for Helena's oldest neighborhood.
"Alice Street" captures tension brewing between real estate developers in Oakland and artists around the best present and future uses of a coveted historic space.
The film documents the creation of a mural and how art can be a tool for grassroots activism.
"Wilkinson's film is a great example of the simple, powerful ways art can transform a neighborhood," says Krys Holmes, director of The Myrna Loy. "I hope it generates some good discussion--plus we love supporting artists who grew up in Montana."
Wilkinson, who attended Central School and used to live in the Rodney Street neighborhood, said "It's just such an honor to have the film shown at The Myrna Loy. It's kind of a dream I've had to show something at The Myrna Loy."
'Big Lebowski' Brew & View is back
It's a "Big Lebowski" 'family reunion' at The Myrna Loy, Thursday, Aug. 12.
"I'm calling it the Return to Joy," said Myrna organizer and longtime Lebowski devotee, Linda Piccolo. "It's a welcome home to The Myrna following the pandemic lockdown."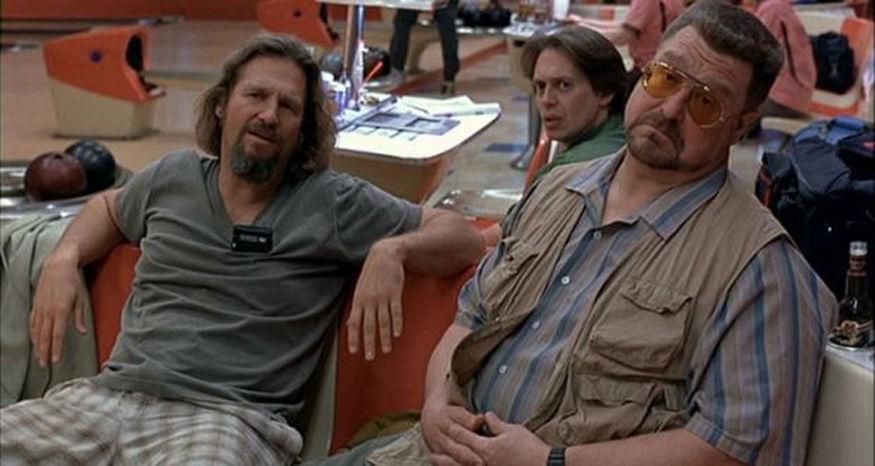 The Big Lebowski Brew & View, now in its 7th year, kicks off at 6 p.m. when doors open. The film is at 8.
Per usual, there will be a costume contest and street party out front with Bad Betty's Barbecue and Blackfoot River Brewing Company brews on tap.
"I have fabulous prizes for the costume contest and trivia competition," adds Piccolo, who urges folks to pull out their bowling outfits and head to The Myrna for a night of laughs.
The Coen brothers' cult classic follows an out-of-work slacker, pot-smoking, White Russian-loving, bowling fanatic -- the Dude (Jeff Bridges) -- who unwittingly becomes involved in a kidnapping and ransom plot in a case of mistaken identity.
The comedy is chock full of quirky characters, from German nihilists and exotic artists, to trophy wives, marmots, a Valkyrie maiden Maude, thugs and a Jesus in a jumpsuit.
Tickets are $20, which includes the film and three alcoholic beverages. Non-alcohol tickets are $12.
history
Taylor Gordon's 'Born to Be' focus of talk
Preserve Montana's Virtual Book Club will discuss White Sulphur Springs' African American author Taylor Gordon and his memoir "Born to Be," 5:30 p.m. Aug.12.
Gordon grew up in the only African American family in White Sulphur Springs, and rose to stardom in the 1920s as an internationally renowned Harlem Renaissance singer.
Published in 1929, Gordon's memoir includes running errands for a local brothel and working on "circus man" John Ringling's private railway.
Humanities Montana Executive Director Randi Tanglen will host the book discussion.
Preserve Montana's Virtual Book Club is digging into the literary legacy of White Sulphur Springs this year and meets the second Thursday of the month through September.
Helena movie listings
Cinemark
The Myrna Loy
● Alice Street (one night only, Aug. 10)