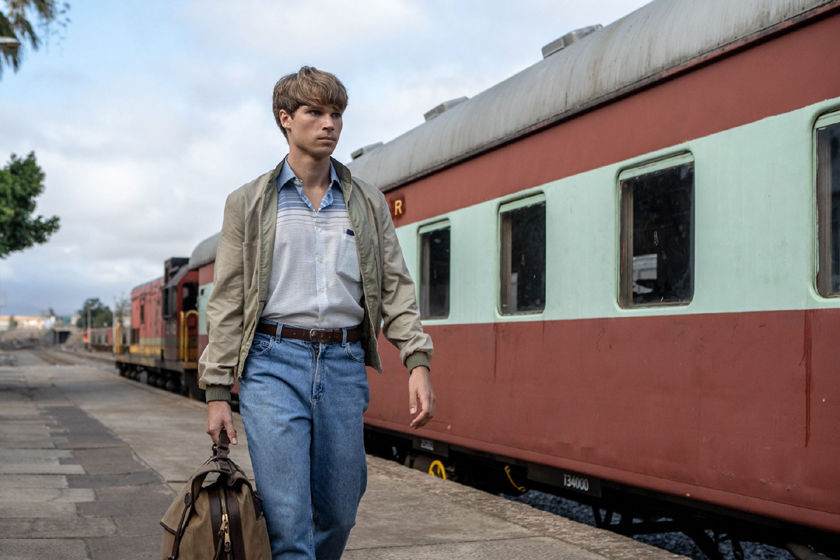 Music
Folk singer Kali Armstrong at Tap Room
Kali Armstrong focuses on world issues, the environmental crisis and our humanity through rock, folk and blues. She performs Thursday, April 8, at Lewis & Clark Tap Room from 7 to 10 p.m. Free.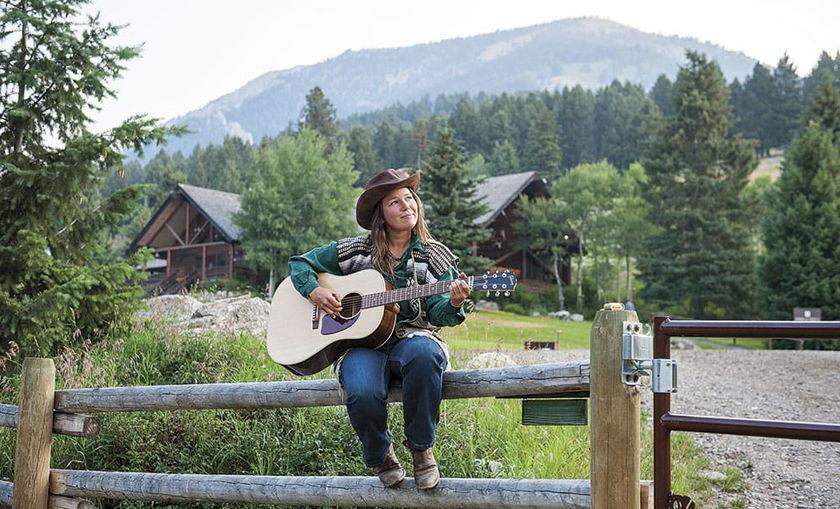 Hardwood Heart shares bluegrass at Tap Room
Missoula string band Hardwood Heart serves up exploratory bluegrass/folk/jazz/americana 7 to 10 p.m. Saturday, April 10.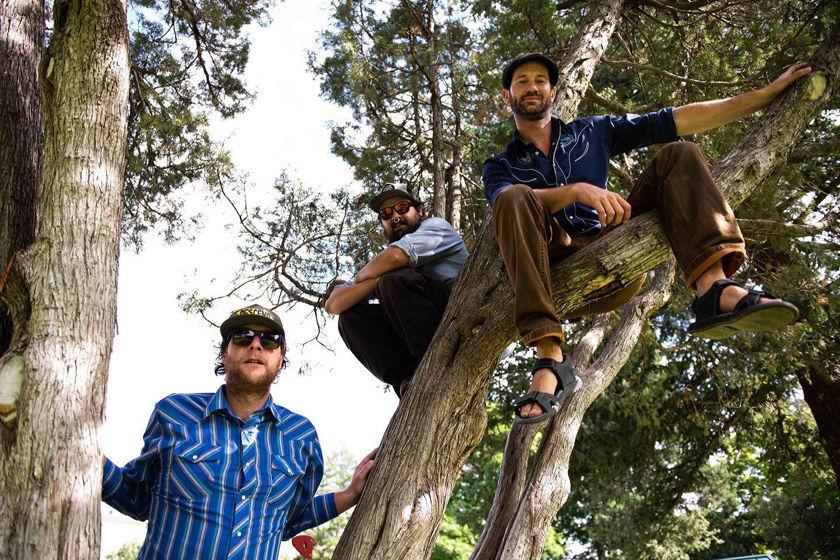 Guitarist Josh Clinger, mandolin player Jed Nussbaum and bassist Caleb Mattis have created an impressive catalog of original material and covers, stretching from bluegrass to jazz, folk, blues and rock 'n' roll. Free.
L&C Tap Room, located at 1517 Dodge Ave. 442-5960, follows all current COVID-19 health department guidelines.
Kids
Take a musical journey to Glacier Park
"Oh, The Roads We Travel," is the Helena Symphony's latest Symphony Kids concert, streaming at 10 a.m. Saturday, April 10.
The program with members of the Helena Symphony Chorale includes music from the Broadway musical "Finding Neverland" and music by American composers Randall Thompson and Frank Ticheli.
"Symphony Kids concerts each offer an important life lesson, and this performance shows how we love others not because they are beautiful, but they are beautiful because we love them," says Barb Berg, symphony education coordinator. "This is a wonderful message about how we find help from our friends in a story that takes place in the magic of Glacier Park."
theater
'Last Train to Nibroc' takes to Grandstreet stage
"Last Train to Nibroc," a charming and romantic play set against the backdrop of World War II, opens at Grandstreet Theatre 7:30 Friday, April 16, and runs through Sunday, May 2.
Performances are both on stage before a limited-size audience and also by streaming.
Written by Arlene Hutton, "Last Train to Nibroc" is a blissfully charming and romantic play about two strangers whose lives are forever changed when they meet on a cross country train ride in December of 1940.
May, (Elizabeth Spindler), a bookish and religious small-town girl, shares her seat with a charming young flyer named Raleigh, (Carlton Ryker), who is heading to New York to become a writer.
Discovering they are from neighboring Appalachian towns, they consider changing course when Raleigh invites May to the next Nibroc Festival.
Live performances are Friday, April 16 - Sunday, May 2, with shows 7:30 p.m.
Wednesday through Saturday and Sunday matinees at 2:30 p.m.
Online performances are Wednesday, April 21 - Sunday, May 2. A link will be emailed on the day of the performance.
Actors will wear masks for live performances and are unmasked for online performances.
Tickets are $27 Thursday, Friday and Saturday evenings; $23, Wednesday evenings and Sunday matinees; $17, for those 18 and under; $20, online performances.
They are available at Grandstreet Box Office (afternoons), 447-1574, 325 N. Park Ave., or order online: www.GrandstreetTheatre.com.
Helena Avenue Theatre fundraiser
The Montana Playwrights Network holds a fundraiser at the Helena Avenue Theatre, 1319 Helena Ave.
The public can browse the gift shop, the HAT Box, 1 to 5 p.m. Saturday, April 10, which has a large collection of unique crafts, antiques and collectibles for sale.
All proceeds benefit Helena's newest theatre and conference facility. The intimate theatre seats 80, with lobby, dressing rooms, green room and related spaces, and is available to the community for hosting private and public events.
Previews of some of the items can be found on the Helena Avenue Theatre's Facebook page beginning April 1.
Depending on the pandemic, the Helena Avenue Theatre is slated to hold its Gala Grand Opening, "Bards of the Big Sky," this September. For more information, visit www.montanaplaywrights.org.
art
'Storm Trickle Bloom' show at The Myrna Loy holds virtual opening Friday
Three local watercolor artists DD Dowden, Leah Cupino and Janelle DeBray collaborate in a new group show, "Storm Trickle Bloom," opening at The Myrna Loy Jailhouse Gallery, Thursday, April 8.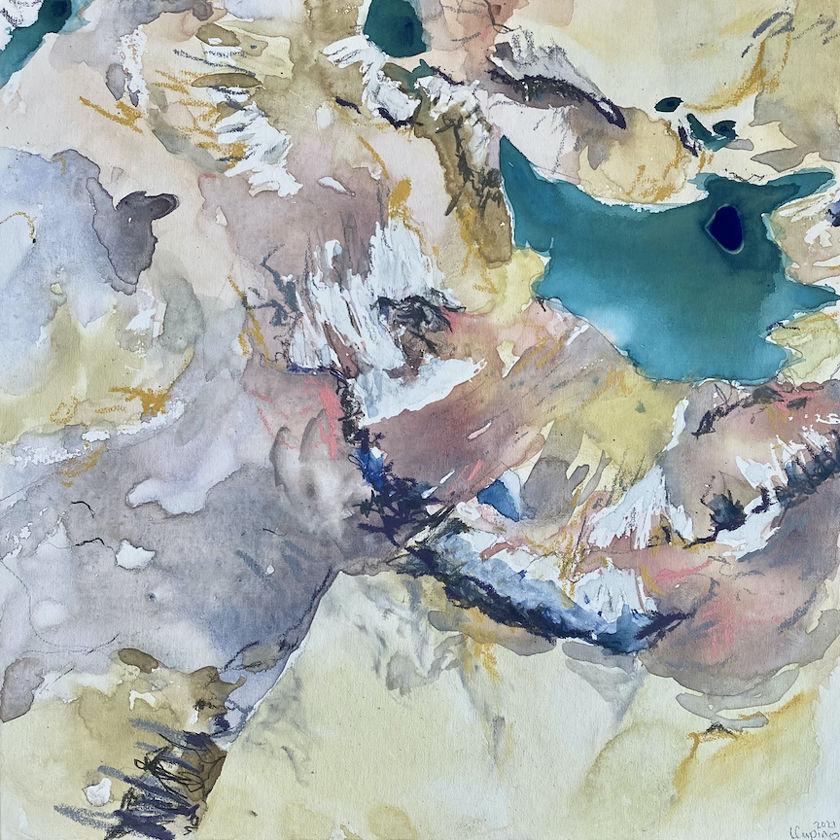 The artworks explore the temperament, expression and essence of water in nature, said Dowden. "Each of us was painting different facets of water with watercolor. I have been caught up in painting storm clouds. Leah's are representative of a group of paintings she did out of Glacier Park," following the trickle of water from glaciers into lakes and streams. "And then Janelle does fluid, expressive, floral pictures."
On Friday, April 9, at 6 p.m., tune into the Myrna Facebook page for a virtual live-on-Facebook art opening to view the art and interact with the artists.
This will be the first Myrna art show launching a new approach at the Jailhouse Gallery, where several artists will come together to curate one or two shows per year, featuring art and artists of special interest to them, said Dowden, a former Myrna gallery manager.
All artworks are for sale, and 75% of proceeds go directly to the artist. The gallery at 15 N. Ewing St. is open weekdays noon to 9 p.m. and Saturdays 2-4:30 p.m. For more information, visit themyrnaloy.com or call 443-0287.
community
Treasure Chests of Hope for CASA
Fourteen Treasure Chests of Hope have been placed in local businesses for viewing and voting. They will be auctioned at CASA's virtual Treasure Chest of Hope Rendezvous 7 p.m. Friday, April 16. Admission is free for this livestream event at www.CasaLightOfHope.org.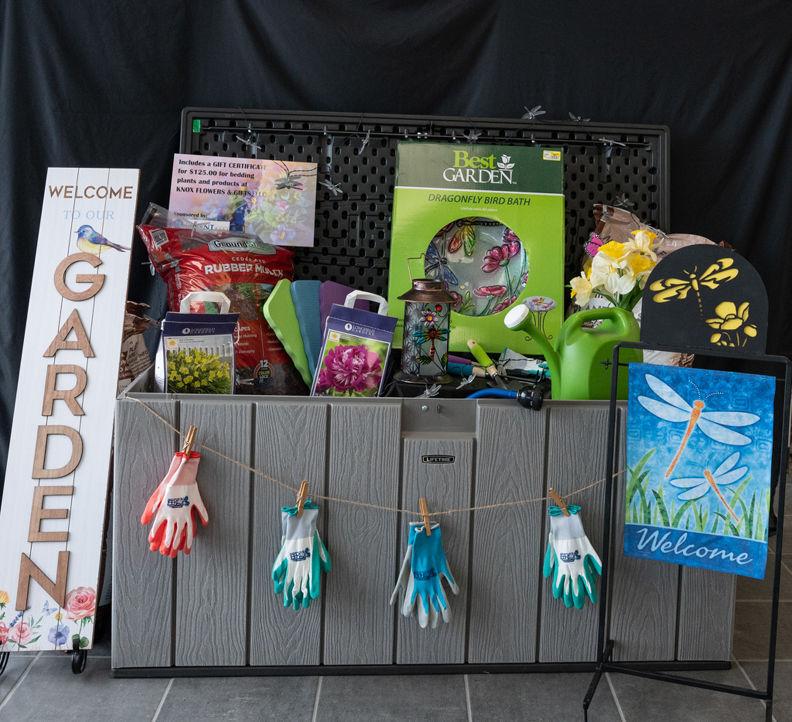 Pick up a sweepstakes card and map at any location listed below and visit all 14 in order to enter a drawing to win $300 in gift certificates to local merchants. Vote for Best of Show, Most Creative and Most Original Theme at www.CasaLightOfHope.org. Bid on your favorite Treasure Chest of Hope from April 9 to April 16 at casa2021.ggo.bid.
The fundraiser helps provide a trained CASA volunteer to advocate for abused and neglected children in the courts and toward a safe, permanent home.
Treasure Chests of Hope are located at Funky Trunk, Montana Book Co., Boxwoods, Bert & Ernie's, Boxwoods, Studio 1047 Salon, Valley Ace Hardware, Public Defender's Office, Missouri River Brewing Co., Windbag, American Legion, Haute Headz Salon, Moose Lodge, Ascent Bank and Jorgensons.
film
BIFA-nominated 'Moffie' opens at The Myrna Loy
Set in 1981 South Africa, "Moffie," is the story of a gay, white teenager drafted into South Africa's military who knows he is different and must keep his sexuality hidden. When another recruit develops an intimate relationship with him, they are both in danger.
Nominated for three British Independent Film Awards, the film opens at The Myrna Loy Friday, April 9.
Co-written and directed by Oliver Hermanus, this "brutal but radiant story of young gay desire on the Angolan war front" has been called his "masterpiece."
Variety magazine calls Hermanus "South Africa's most vital contemporary filmmaker."
Tickets for evening shows at 7 and 7:20 are $8 adults, $7 seniors/students and $6 for matinees, which are 2 and 2:20 p.m. Saturday. No shows on Sunday.
All patrons and staff are required to wear masks.
Seating is limited to allow for social distancing.
Helena movie listings
Cinemark
● Godzilla vs Kong, PG-13
● The Croods: A New Age, PG
The Myrna Loy