theater
Helena Avenue Theatre fundraiser
The Montana Playwrights Network invites the public to visit the Helena Avenue Theatre, 1319 Helena Ave. (across from the Vanilla Bean), and browse the gift shop, the HAT Box, 1 to 5 p.m. Saturday, April 10.
The HAT Box has a large collection of unique crafts, antiques and collectibles for sale as part of a fundraiser to support the Helena Avenue Theatre, home of the Montana Playwrights Network.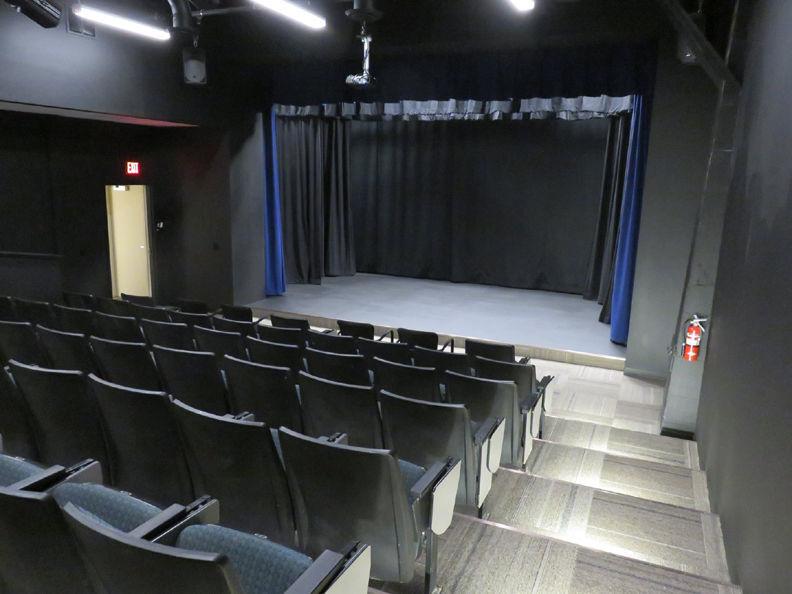 All proceeds benefit Helena's newest theatre and conference facility. The intimate theatre seats 80, with lobby, dressing rooms, green room and related spaces, and is available to the community for hosting private and public events.
In addition to handmade gifts such as knitted hats and cowboy scarves, collectibles, jewelry, antiques and practical items such as table settings, crystal goblets, vases, model cars, original art pieces and much more, the HAT Box contains odds and ends of interest to the general public.
Previews of some of the items can be found on the Helena Avenue Theatre's Facebook page beginning April 1.
Please wear a mask, as the theatre is following pandemic protocols recommended by the Lewis & Clark County Health Department.
Depending on the pandemic, the Helena Avenue Theatre is slated to open this fall in September with its Gala Grand Opening, "Bards of the Big Sky", featuring a collection of new plays written by Montana playwrights.
The Montana Playwrights Network (MPN) is a 501 (c) (3) non-profit organization incorporated in Montana. For more information, visit www.montanaplaywrights.org.
community
Treasure Chests of Hope for CASA
Fourteen Treasure Chests of Hope have been placed in local businesses for viewing and voting. They will be auctioned at CASA's virtual Treasure Chest of Hope Rendezvous 7 p.m. Friday, April 16. Admission is free for this livestream event at www.CasaLightOfHope.org.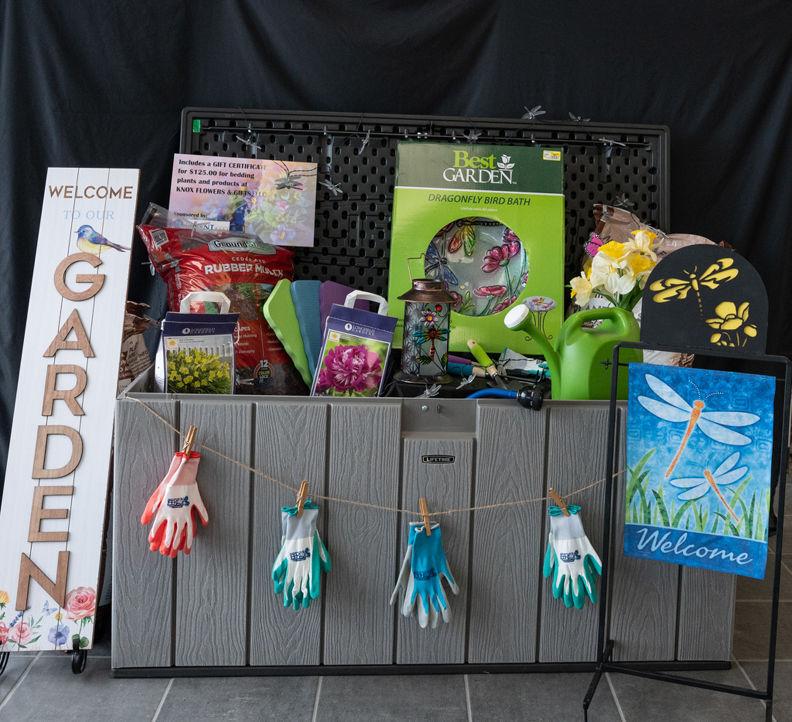 Pick up a sweepstakes card and map at any location listed below and visit all 14 in order to enter a drawing to win $300 in gift certificates to local merchants. Vote for Best of Show, Most Creative and Most Original Theme at www.CasaLightOfHope.org. Then bid on your favorite Treasure Chest of Hope from April 9 to April 16 at casa2021.ggo.bid.
Reserve a Watch Party Package to enjoy during the Rendezvous at www.CasaLightOfHope.org. Packages include wine, charcuterie board and dessert.
The fundraiser helps provide a trained CASA volunteer to advocate for abused and neglected children in the courts and toward a safe, permanent home.
Treasure Chests of Hope are located at Funky Trunk, Montana Book Co., Boxwoods, Bert & Ernie's, Boxwoods, Studio 1047 Salon, Valley Ace Hardware, Public Defender's Office, Missouri River Brewing Co., Windbag, American Legion, Haute Headz Salon, Moose Lodge, Ascent Bank and Jorgensons.
history
Montana Historic Preservation Awards honor Fort Harrison
Gov. Greg Gianforte recently honored the Fort Harrison Veterans Affairs staff for preserving National Register properties while providing housing for homeless veterans.
Also being recognized this year for preservation of Montana's historic resources are properties listed in 2019 and 2020 to the National Register of Historic Places; the Northwest Montana Lookout Association; the Monarch Depot Restoration Project and the Monarch-Neihart Historical Group; the 2019 Legislature for the Montana Museums Act of 2020; and the outgoing members of the Montana State Preservation Review Board.
Gianforte's 2021 Preservation Award recognizes the efforts of Fort Harrison's staff to make habitable 11 unoccupied 1890s residential buildings.
Although these grand, multi-unit houses were homes to military and VA staff for a century, they were generally abandoned due to their costly maintenance that would have taken dollars away from the agency's primary health-care mandate.
Fortunately, the VA's commitment to end homelessness among veterans gave these viable buildings value far beyond their historic and architectural merit.
The agency's Enhanced-Use Lease Program meant a qualified private developer could preserve the historic buildings using private capital and Federal Historic Rehabilitation Tax Credits, which are not applicable to a federal agency.
In 2017, the VA staff worked with developer Beneficial Communities to lease the 11 Fort Harrison buildings. The Freedom's Path project now provides 26 residential units for veterans and their families.
The $11 million project included $9.6 million in historic building rehabilitation.
Gianforte said the VA staff set the stage for this project. "Their work maintained the dignity of these great buildings and repurposed them to serve a greater need," he noted.
Now, the parklike campus is home to 96 veterans and their families, who live in a stable, positive, and therapeutic environment in the company of veteran peers.
In addition to the awards, National Register certificates signed by both State Historic Preservation Officer Pete Brown and Gov. Gianforte will be sent to the owners of 29 properties listed in the National Register of Historic Places during the past two years. These listings represent 19 counties.
The three retiring Historic Preservation Review Board members, Debra Hronek and Tim Urbaniak of Red Lodge, and C. Milo McLeod of Missoula, also were recognized for their efforts throughout the years.
The Montana State Historic Preservation Office is a program of the Montana Historical Society.
The office honored people and projects that contributed to the preservation of Montana's historic resources with a virtual pre-recorded awards ceremony this year.
A link to the prerecorded ceremony can be found here: 2021 Montana Historic Preservation Awards Ceremony - YouTube
movies
Oscar contender showing at The Myrna Loy
A likely Oscar winner and a film starring Judi Dench are on screen at The Myrna Loy.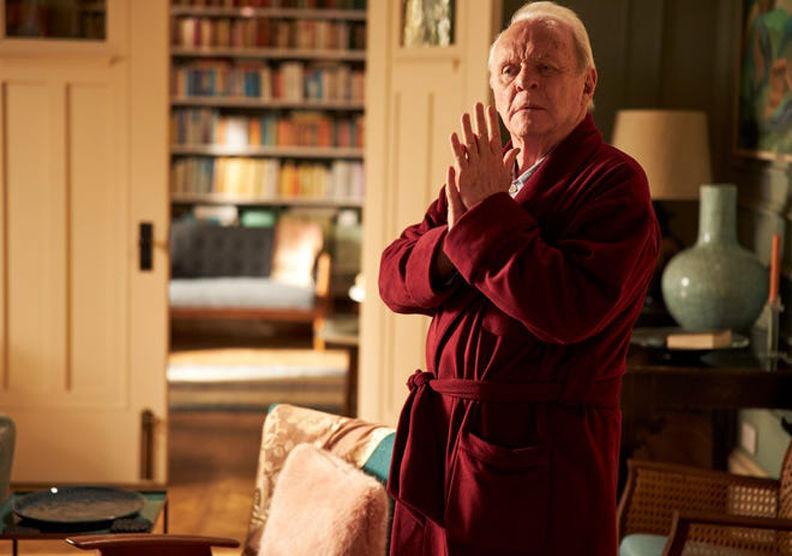 "The Father," starring Anthony Hopkins as Anthony, is nominated for Best Picture, Best Actor, Best Supporting Actress and Best Screenplay for this year's Oscars. It opens Friday, April 2, at The Myrna Loy.
It tells the story of Anthony, who refuses all assistance from his daughter as he ages, but as he adjusts to his changing circumstances and dementia, he begins to doubt his loved ones, his own mind and even the fabric of his reality.
"Combining mystery and psychodrama, 'The Father' is a majestic depiction of things falling away…," wrote A NYT reviewer.
Dench is featured in a World War II thriller, "Six Minutes to Midnight" that opened at the Myrna last week.
The scene is World War II at Augusta Victoria College, a finishing school in England for the daughters of the Nazi elite, where Dench is the school governess, Miss Rocholl.
When a teacher goes missing, a new instructor, Thomas Miller (Eddie Izzard) is hired and then is forced to flee for his life after being framed for murder.
Tickets for evening shows at 7 and 7:20 are $8 adults, $7 seniors/students and $6 for matinees, which are 2 and 2:20 p.m. Saturday. No shows on Sunday.
All patrons and staff are required to wear masks.
Seating is limited to allow for social distancing.
Helena movie listings
Cinemark
● Godzilla vs Kong, PG-13
● The Croods: A New Age, PG
The Myrna Loy
● Days of the Bagnold Summer, not rated (final night Thursday, April 1)