A lack of workers in Helena and across the state is forcing business owners to make some important staffing decisions. 
From deciding how to better compensate employees to weighing which jobs are no longer necessary in the current economic climate, employers are facing major changes. They are also getting more creative with their recruitment and retention efforts in order to introduce employees to the workforce and keep them there. 
With more baby boomers leaving the workforce than young people entering today, "You get into alternatives to achieve staffing solutions," said Chris Bradley, Montana Department of Labor and Industry economist.
Businesses are searching for more versatile workers, who can cross-train or obtain training certifications that expand their job duties.
Additionally, the department of labor works with businesses across the state to offer on-the-job training. As part of the apprenticeship program, workers who aren't necessarily qualified for a job can be hired and trained for the position, Bradley explained. About 90 percent of people who go through the apprenticeship program stay in Montana, he said. 
Both of these options come with the possibility of increasing workers' wages and other forms of compensation, Bradley said.
Donna Durckle, executive officer of the Helena Building Industry Association, suggested a potential building apprenticeship program as a solution to growing her industry.
Currently the HBIA has a student chapter working toward a more tangible program at Capital High School. According to Durckle, they are currently in the process of setting up more training programs.
These programs will work to educate students on both the education side and hands-on side of the building industry. Durckle said they are working closely with the school staff about what they need to work on in order to encourage students to join their industry.
Chuck Casteel, owner of Casteel Construction, said he believes education about the building industry is key to defeating the stigma against it.
"It takes re-education and rebranding of the industry," Durckle said. "Incorporating technology and using social media to recruit."
Retention and recruitment have become more important than ever. There is harsh competition to find and hire good people and keep them. Employers are working to find better wage or compensation packages to keep employees around longer.
"For the next 10 years, the 25 to 45 age group is the best way to grow the workforce," Bradley said. "We get those people who may not be working for whatever reason back into the workforce by offering strong incentives such as benefits, working with people who have disabilities, increasing wages and having more flexible scheduling."
Terry Gauthier, who owns Helena's two McDonald's restaurants, has worked hard for 14 years to keep his workers around.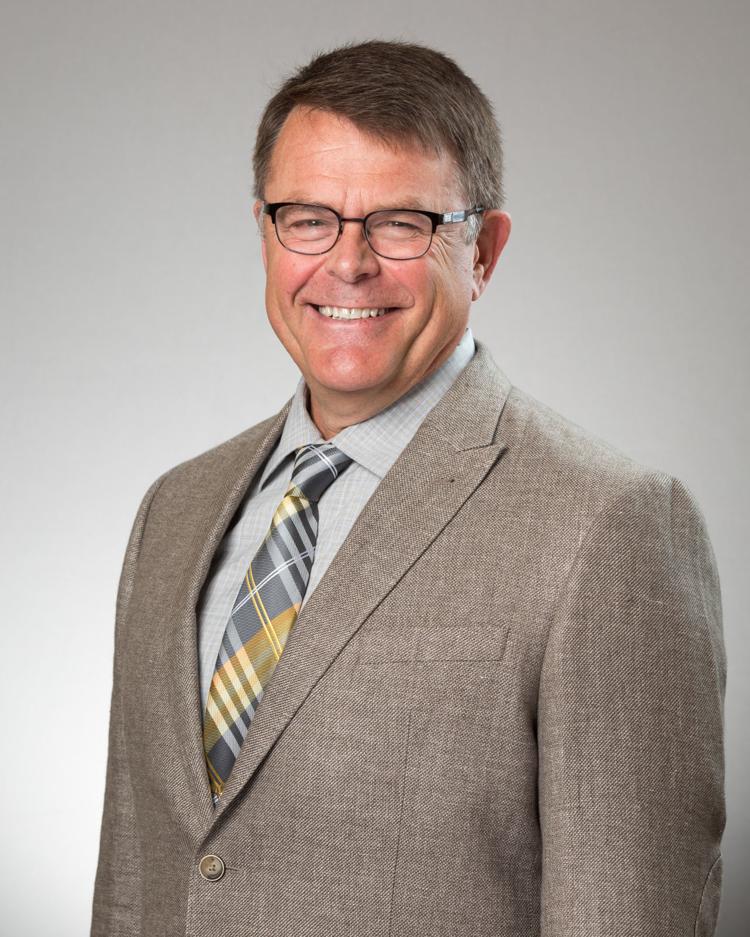 The first thing Gauthier did was bump up his workers' wages significantly. McDonald's hires employees at $12 an hour, which is between $3 and $4 higher than the average starting wage of a McDonald's worker in the United States.
"Higher wages has help retain people longer," Gauthier said. "Without wage increases, I wouldn't have employees."
For Casteel, retention isn't an issue unless he is trying to find a laborer. "They usually leave after about three weeks," He said. "We get a lot of people who don't really want to work, but have to sometimes." 
Casteel's solution is to simply beat his competitors in pay. "If we find someone who is good at what they do," Casteel said, "we pay them more."
Gauthier has been working on alternative forms of compensation.
"I'm working on possibly opening a daycare center where we could provide reduced child-care costs for our employees," Gauthier said. "I'm also looking into a low-wage worker retirement program. I try to take care of my employees."
Another incentive he provides is a back-to-school pack each year for the single parents who work for him.
McDonald's has also been preparing for a smaller workforce. Gauthier said his restaurants recently obtained automated ordering kiosks.
"A big part of the reason we got these wasn't to eliminate jobs, but to fill the jobs people no longer want," he said.
Gauthier said he has also been working in his position as a state legislator to provide more low-income housing in the area. He reiterated the importance of affordable housing for low-income individuals and families.
St. Peter's Health also is making great strides to hire and retain employees, according to Karla Smith, vice president of human resources.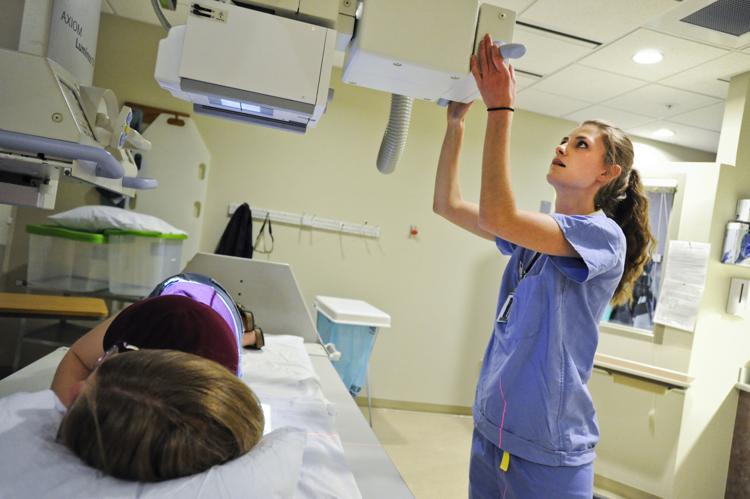 "What our recruiters focus on is the total compensation package," Smith said. "Not just the wage."
Compensation takes many forms at St. Peter's, from a gain sharing program that pays workers up to $500 if the organization meets its goals, to a personal leave cash-down program that allows employees to trade unused personal leave time for money.
Additionally, any employee who volunteers in the community will earn personal leave in an amount equivalent to half the time spent volunteering. 
St. Peter's also offers daycare services to its employees via its paid daycare center. The center is available only to the children of employees and has a very long waiting list. St. Peter's is currently looking to expand this service.
You have free articles remaining.
"We are getting creative about where our variable benefits go to make us stand out among other businesses," Smith said. "And our employees feel valued. It really helps with both recruitment and retention."
As recently as September, St. Peter's began offering employees a free individual or family membership to Capital City Health Club.
Smith said that in addition to traditional compensation, St. Peter's has also worked on retaining employees by continuing their education and helping them advance their careers.
Education also plays a major factor in other industries, such as construction.  
Casteel said working for a laborer comes with a lot of on-the-job education. His company trains laborers on-site. "It teaches them different aspects of the business, and they often learn enough to where they can break off on their own," he said.
He speaks from personal experience, since this was the route he took to starting Casteel Construction.
Casteel Construction and other HBIA members also cover the cost of safety training, which Durckle says saves his employees quite a bit. 
St. Peter's offers education in the form of a tuition reimbursement program for employees looking to further their college degree. Smith said this training can be in a field related to the employee's current position or another one within the organization, if the employee wants to transfer. 
"The organization also has an education budget to send our people to conferences and training as part of their continuing education," Smith said.
St. Peter's also puts effort into making sure its higher-level employees get the continuing education they need as part of their leadership and development.
"It helps with retention of these tough-to-fill positions," Smith said.
Higher education plays an important role in St. Peter's recruitment of new employees. Smith said their recruiters have fostered a great relationship with both Carroll College and Helena College. In particular, St. Peter's works closely with their nursing programs.
Carroll College students often complete their clinicals at St. Peter's, and the organization tries to retain some of those students post-graduation.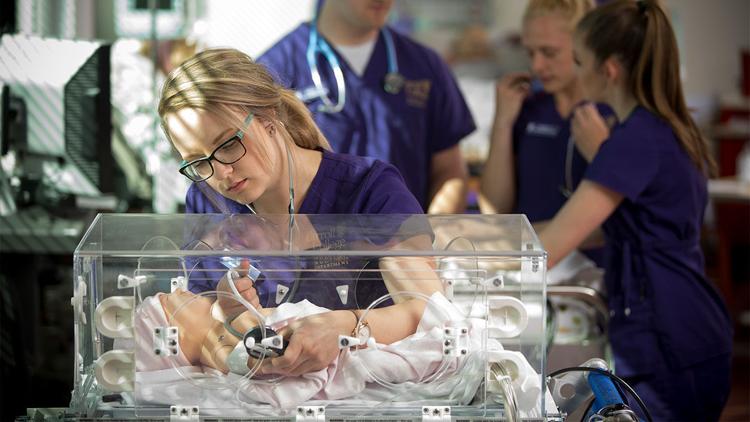 The college and its president, John Cech, work hard to encourage their graduates to work and live in Montana.
"I'm an extremely strong supporter of our community and believe we are only as strong as our community," Cech said.
He said the college works with industries all across the state to maintain relationships that in turn lead to internships and employment opportunities for Carroll graduates.
Carroll students are 40 percent from Montana and 60 percent from outside the state. Cech said this a net import of workers to the Montana area.
According to Carroll's demographics, 67 percent of its graduates work in Montana immediately after graduating. About 71 percent work within the state some time within five years after graduating. There are around 2,500 Carroll graduates in the Helena community, and 61 percent of the school's graduates are immediately employed in Lewis and Clark County. The majority of Carroll graduates, about 29 percent, are in health care programs. 
Cech in particular is investing in the community before students even reach college age. The college's Early Access program gives high school juniors and seniors the opportunity to earn up to six credits per semester at no cost. This means students could start college with 24 college credits already completed. Cech said 99 Helena-area students are enrolled in the program this semester.
Cathy Burwell, president of the Helena Area Chamber of Commerce, works to show young people alternative paths to employment.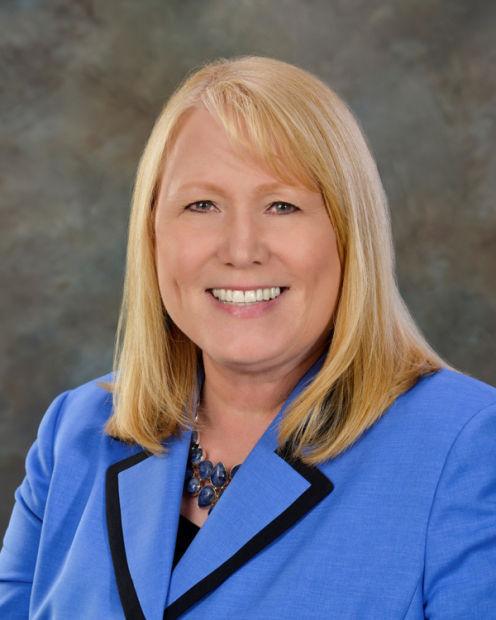 "At the chamber we have focused on getting younger workers involved with the chamber," Burwell said. "They are the future and we have to evolve, with their input, to achieve what they want out of the chamber."
The chamber has the Helena Wins program, which is used to introduce young workers to potential jobs such as trades by providing career awareness, exploration, job shadowing, apprenticeship and more. The goals of the program are straight-forward: "attract talent," "develop talent" and "retain talent." Burwell said they are working to extend their programs to address other areas like retail shortages.
"It's good to show young people that there are career pathways other than four-year degrees," she said.
Burwell said the chamber is working to get businesses involved in different industries to show young people their trades and workforce. The chamber is working with these businesses to help ease people into the workplace.
They also work with successful businesses on how to retain their employees.
"We always talk to businesses about their benefits to maintain retention," Burwell said. "From child care to paying off student loans. Going above and beyond helps makes employers stand out."
"Make your staff your most important asset," she said.
Strong efforts to hire and retain employees are going to continue to be important for years to come, said Bradley, of the department of labor and industry. Economists currently predict unemployment will keep going down until 2026-27, when all of the baby boomer generation has exited the workforce.
At that point, economists expect the workforce to balance itself out with similar numbers of workers leaving and entering. In the meantime, it is important for employers to prepare and learn how to operate with an unavoidably smaller workforce.