Heavy rain pelting the Rocky Mountain Front caused serious flooding in the Augusta area Tuesday and closed all highways leading to the town.
The National Weather Service in Great Falls said the mountains above Augusta had seen 8 inches of rain in the last three days, causing the Sun and Dearborn rivers and area creeks to quickly reach flood stage. NWS issued a flood warning for parts of Lewis and Clark County from Monday evening until 11 a.m. Wednesday.
"Seven to 8 inches of rain is not unprecedented, but it is a very significant event," said meteorologist Christian Cassell Tuesday afternoon.
Forecasts called for rain to become more variable across the region into Tuesday night, with a quarter to half inch possible in some areas, he said. Augusta itself, where water was flowing down Main Street Tuesday, had received about 2 inches as of 2 p.m.
The Montana Department of Transportation began closing roads shortly before 9 a.m. Tuesday. Officials first closed Highway 287 from Bowman's Corner to Augusta due to quickly rising floodwaters including Elk Creek near Augusta, which had crested the highway.
Officials later closed Highway 287 north of Augusta to Highway 408, as well as Highway 21 from Augusta to Simms, effectively cutting the town off. The decision to close Highway 21 was made when Elk Creek began weakening a bridge about a half mile east of Augusta, eventually washing it out. 
A Montana Red Cross shelter was set to open at 7 p.m Tuesday as a result of Sun River flooding. The shelter is located at the Jesus Christ of Latter Day Saints, 1000 1st St. N.E., in Choteau.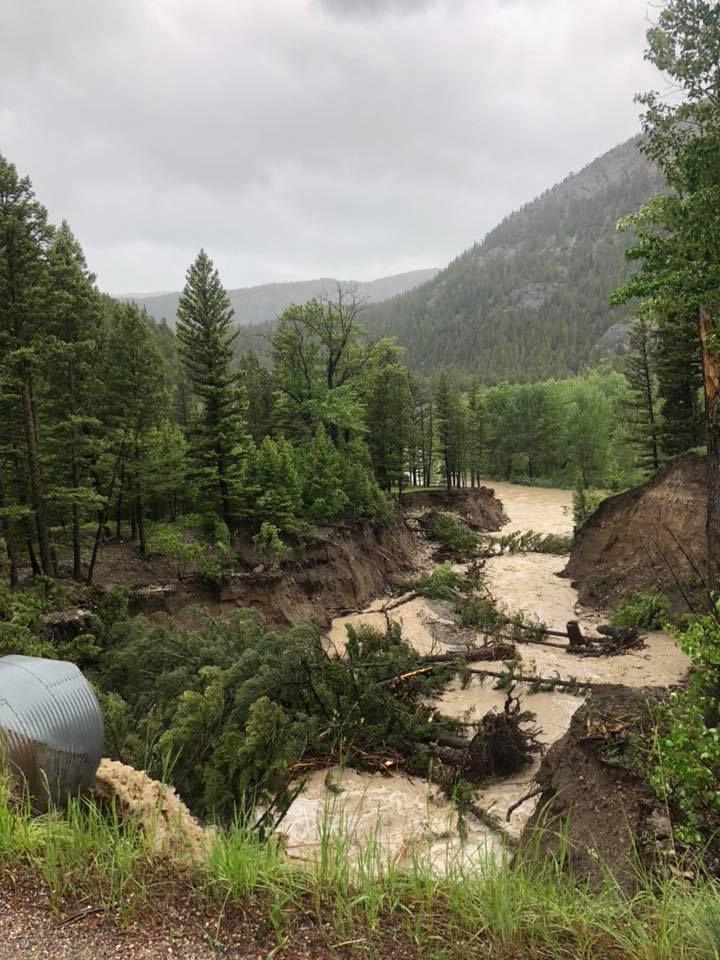 The U.S. Forest Service also saw roads damaged and closed, including both Benchmark and Beaver-Willow roads west of Augusta. Mountain creeks were becoming dangerous to cross on both foot and horseback, and the Forest Service recommended avoiding the area.
Augusta was not the only area to see flooding Tuesday.
You have free articles remaining.
Around 3:30 p.m., officials closed Highway 200 over Rogers Pass from Highway 287 to Highway 279 due to falling rocks and failing culverts.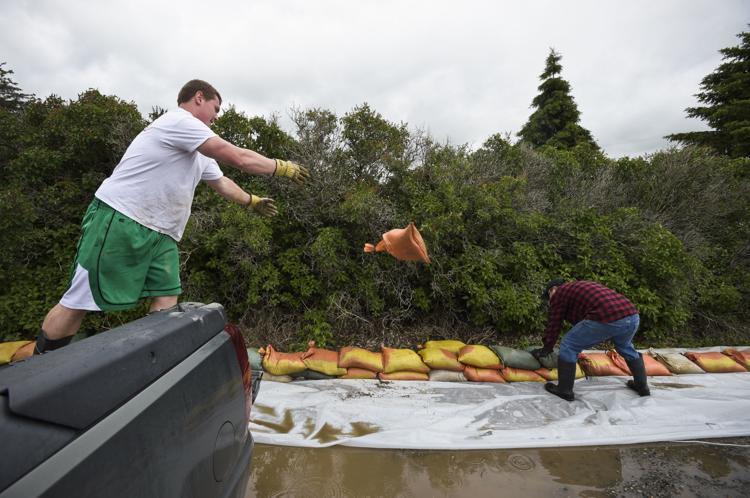 Following more than an inch and a half of rain, floodwaters also began rising in the Helena Valley along McHugh Lane, where flooding occurred earlier this spring. Both McHugh near its intersection with Mill Road and Edgerton Road were closed.
Lewis and Clark County Sheriff's Capt. Brent Colbert described the Helena Valley flooding as "small scale," compared to Augusta. 
Take action now! If you live along the Sun River, you should be preparing for flooding comparable to or greater than in June 2011 within the next few hours. More details are forthcoming, but please don't wait to act! #mtwx

— NWS Great Falls (@NWSGreatFalls) June 19, 2018