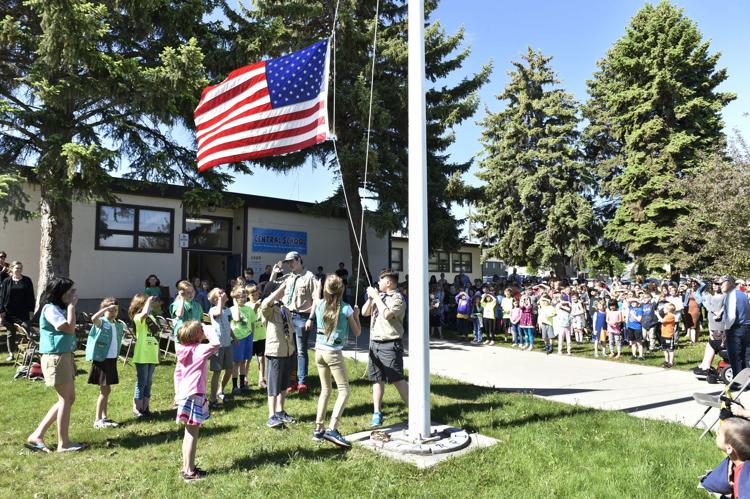 Thursday was the last day of classes before summer break, and the students and educators of Central Elementary School will come back to a brand-new school in downtown Helena when they return in the fall. 
The old downtown Central School building was demolished in 2017. That building was abandoned several years earlier, after it was found to be seismically unstable. 
For the past six years, Central has been located in the Lincoln Elementary School building across town and dubbed Central-Linc. That means an entire class of students have come and gone without ever attending school in their own neighborhood. 
The Lincoln school building isn't being demolished like the old Jim Darcy and Bryant. It will be re-purposed by the district, but officials haven't said how yet. 
Susan Robinson and Ashley Komac are teachers at Central. Robinson has been a fourth grade teacher at Central for 10 years. She spent four years at the old Central building and six at Lincoln. Komac is a second grade teacher who has been at the school for six years, and she was at the Lincoln building that whole time. Robinson has spent more time in Lincoln than she ever did at the old Central building. 
"As a student, I observed classes at the original Central school," Komac said. "At the time, it was kind of the place everyone wanted to teach." 
Robinson said she believes "community is where you make it." For her, both buildings felt like Central. When they moved into the Lincoln building, they lacked adequate space and had a tough time adjusting.
You have free articles remaining.
"It was a hard road," Robinson said. "But we made the best of it."
Robinson and Komac agreed that it will be good for the students of Central to be going to school in their own neighborhood again. However, Robinson said the area around Lincoln was very welcoming to the Central staff. 
Many of Robinson's students have started getting sentimental about the Lincoln building.
"A lot of students have only ever known this school," she said. "The district has done a lot to help with the transition of the students." 
Komac said the new school feels like a fresh start to her. As she packed her classroom, she tossed a lot of non-essential items. Komac said that throughout the process, her students helped out and were accommodating.
"This location holds a place in my heart," Komac said. "But I'm so excited for our kids." 
Komac is also excited for herself. She said she hopes to "get in there the day it opens and check it out." 
Robinson said she feels grateful for everything. She is grateful they had a place to go when the old Central was shut down, and she is grateful to Helena for funding construction of a new Central School. 
"I'm looking forward to our new home," Robinson said.