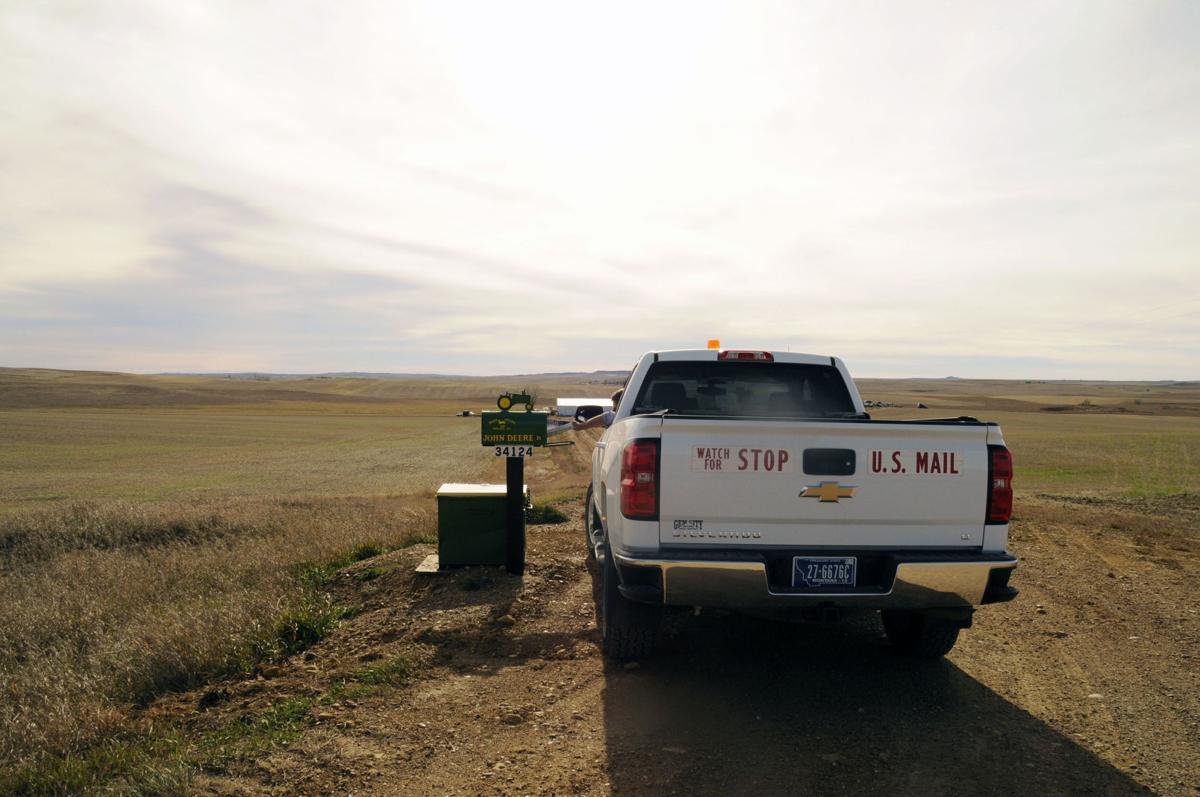 About 87% of the state's registered voters have received a ballot in the mail for the June 2 primary, the first in Montana's history to be conducted mostly through the U.S. Postal Service.
By Saturday, 693,275 people had registered to vote and local elections offices had sent out 600,097 ballots. Already 15% of those mailed a ballot have filled it out and returned it.
Because of the novel coronavirus pandemic and health risks of gathering lots of people in a confined place like a polling location, Gov. Steve Bullock in March issued an executive order telling the state's 56 counties they could  administer the primary largely by mail. All chose to go that route and mailed ballots by May 8, though early and in-person voting is still an option at elections offices. 
Inactive voters account for the discrepancy between the number of ballots sent out and how many people are registered, said Bret Rutherford, the elections administrator in Yellowstone County.
"Most likely they're inactive because they have moved or haven't participated in a federal election for a couple years," Rutherford said.
In Yellowstone County, for example, he said of the roughly 96,000 registered voters, about 85,000 are active.
To become an active voter again, people need to contact their local elections office. Rutherford encouraged doing that by phone, but offices are open with physical distancing measures in place. 
Statewide, the cutoff to register by mail is May 26. After that, people must go to elections offices.
Though bills have failed to advance, the state Legislature in recent sessions has seen an increase in discussions about moving voting in Montana toward an all-mail system. But in practice, voters themselves are heading that direction as absentee turnout went from nearly 59% in 2012 to 65% in the last presidential election and topped 73% in the 2018 midterms.
Carbon County has one of the highest rates of absentee ballots sent out of the population of registered voters for this primary, reaching 94%. Macque Bohleen, the elections administrator there, said one of the main reasons her county has such a high rate of absentee voters with current information is a local group that's very active in registering people and encouraging them to vote absentee. 
"Once people do it, they usually find that it's so much easier and less stressful that they continue it," Bohleen said.
The number of people who vote by mail in Carbon County is "just growing exponentially," Bohleen said. In 2014 about 47% of voters there cast a ballot by mail but in the last statewide election that number rose to 64%.
Counties that include the state's seven Indian reservations, however, are seeing much lower rates of absentee ballots reaching voters. In no county with a significant amount of its land including reservations was the rate of ballots reaching voters this year above the statewide percentage. 
The two worst rates in the state were Roosevelt County, with the Fort Peck Reservation, where about 78% of registered voters got a ballot by mail, and Big Horn County, which includes the Crow Reservation and the Northern Cheyenne Reservation, at nearly 80%. Glacier County reached only 83% of registered voters with an absentee ballot.
Mail ballots are "not the best way to keep Natives engaged in voting," said Marci McLean, the executive director of Western Native Vote, which works to increase voting turnout in Montana's tribal communities. "The impacts in our communities are significantly higher."
Several issues contribute to the challenges, McLean said, and those are linked to other issues such as housing, poverty and transportation. In many communities, multiple families may share one home and a single post office box.
"The people who check that mail, it's not their responsibility to be the postmaster of their house," McLean said. Rutherford said other rural areas of the state also have issues with mailing addresses that make it hard to reach people.
On reservations, people also move frequently but may not have updated their addresses with the local elections office, McLean said.
"I might move to my aunt's house but I was living at my grandmother's house before, but my mail is still going to by grandma's house and it's being put on a table, or the visor of a pickup, but it's going to sit there and not get delivered," McLean said.
People are also far less familiar with voting by mail on reservations, so even if they get a ballot this election it can still be a challenge.
"Voting by mail isn't a normal practice for us. It's not the way most people vote in our communities." McLean said. "And they have other priorities, like where I'll get my next meal, if I need to replace the water heater. This is their very first time hearing about or learning how to vote from home."
The Ballot Interference Protection Act (BIPA), passed by voter referendum in 2018, was already going to make it harder for Native communities to vote by mail. The same challenges on the front end of delivering a ballot to a person also make it more difficult to return one. That's why people collecting ballots and dropping them off for those who live on reservations was so critical. But BIPA limits to six the number of ballots one person can drop off.
In 2018, workers with Western Native Voice picked up 853 ballots, which already would have been most likely impossible following BIPA. And now there are physical distancing precautions to follow for the eight people the organization has working in the field for the primary.
"Under COVID times it's even more of an impact because how it works in our communities is not everybody owns a car. We give each other rides a lot, but with these social distancing and stay-at-home orders, we don't have that going on," McLean said. "We're not going to have cousins and grandmas and aunts and uncles giving them rides."
McLean also said people need to remember the capacity to give rides is limited by physical distancing. Field workers will have masks, gloves and materials to sanitize their cars, but not all staff may be comfortable giving rides, either.
Satellite offices will be open on reservations to adhere to federal law, McLean emphasized.
Whether people are familiar or not with voting by mail, McLean and elections workers all highlighted a few things they wanted to remind voters about to make sure their ballots count and arrive on time.
People can only vote one of the three ballots sent to them. One is for Democratic candidates, one is for the Green Party and one is for Republicans.
"There are instructions, but it doesn't matter how good your instructions are, there's always questions," Bohleen said.
Ballots must be back to the elections office by 8 p.m. on Election Day. A postmark doesn't work. And depending on where you live, it can take a handful of days for ballots to work their way through the mail.
In Carbon County, Bohleen recommends at least a week. McLean said they encourage people to send ballots back by May 26 in reservation communities. Rutherford said Billings is a bit better since the processing center is there for people voting in town, but he still told people to ensure plenty of time.
Counties are required to pay the return postage on ballots for this election, and can ask the state for reimbursement.
"There's really no reason for people not to vote," Bohleen said.
Concerned about COVID-19?
Sign up now to get the most recent coronavirus headlines and other important local and national news sent to your email inbox daily.