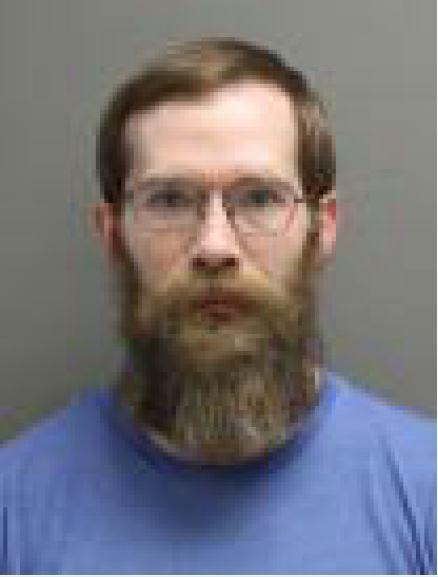 Photos on 37-year-old Joshua Hughes' Facebook page show him pumping iron, posing with friends and attending a rally a few years ago in Berkeley, California.
His political views, according to the page, are to "Kill all zombies."
And in the "About Joshua" section of his page, he offers: "Never give in."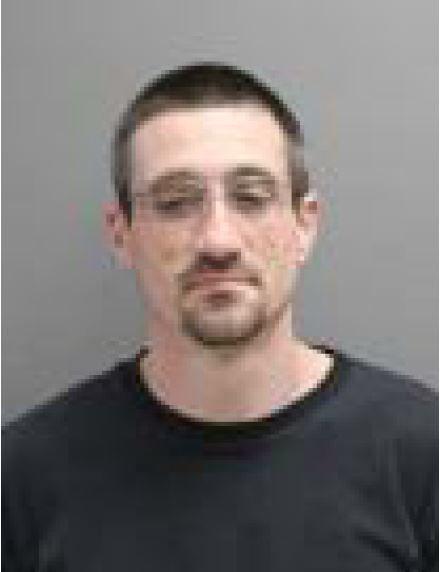 Social media turns up less about his 36-year-old brother, Jerod.
The two East Helena residents were arrested Feb. 1 and moved by the U.S. Marshals office to Washington, D.C., where they will face charges for participating in the deadly Jan. 6 riot at the U.S. Capitol that killed six people.
They are among 43 people charged with interference with law enforcement, property crimes and trespassing or disrupting Congress as it was certifying the Electoral College vote, according to the New York Times. They are not among the 26 others charged with conspiracy crimes or assault or the 107, such as Dillon resident Phillip Henry Muntzer, who are charged with trespassing or disrupting Congress only.
The rioters were protesting the results of the Nov. 3 presidential election in which Democrat Joe Biden won over President Donald Trump, the Republican incumbent. Trump has since been impeached for his role in sparking the insurrection, and his trial before the House starts within days.
Federal authorities list East Helena as the last known residence for the Hughes brothers. East Helena Mayor Jamie Schell said he did not know of the brothers and was not aware of their residency until he heard about their arrests through the media.
Joshua Hughes notes on his Facebook page that he attended Helena High School, and the 2002 yearbook features his senior picture. His page says he studied health and human performance at the University of Montana and lists his religious views as Catholic.
He offers a quote from entertainer Henry Rollins, about how he likes lifting weights.
"I have found the Iron to be my greatest friend. It never freaks out on me, never runs. Friends may come and go. But two hundred pounds is always two hundred pounds."
He has also posted photos of himself attending an April 29, 2017, rally in Berkeley, California, in which hundreds of people attended to protest a canceled appearance by conservative commentator Ann Coulter. News stories from the event said violence did not materialize.
A woman at the East Helena home listed as Joshua Hughes' residence declined to be interviewed on Thursday.
"It's all very wrong," she said of the news coverage of his arrest. "But I am not allowed to say what is right. But you have a wonderful day."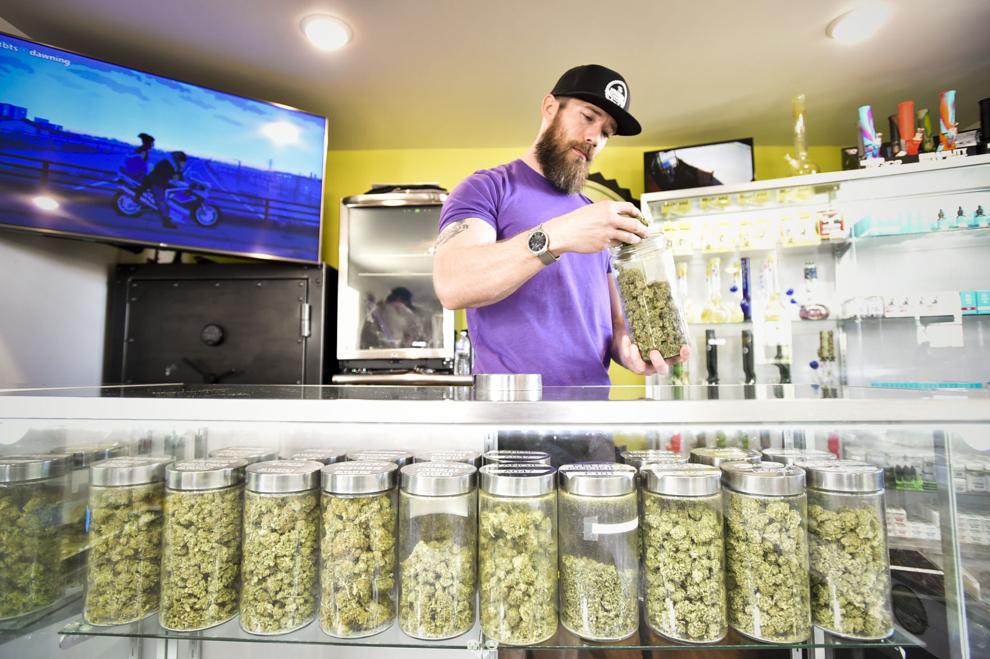 No one answered the door the home listed as Jerod Hughes' address a few blocks away. A photo of Jerod Hughes is also in the 2002 Helena High School yearbook and states he was a junior that year. 
Joshua Hughes was mentioned in a June 2019 story in the Independent Record, when he worked at a medical marijuana dispensary and GNC. The GNC has since closed and attempts to reach the Helena dispensary were unsuccessful.
Their attorney, Palmer Hoovestal, earlier described the Hughes brothers as law-abiding citizens who were in the wrong place at the wrong time. He said they attended the rally to support Trump. They attended the Trump rally, stopped at a taco restaurant, and then went to the Capitol.
"They did not egg people on, they are not members of the Proud Boys," he said.
Officials with the Montana Human Rights Network said they were not aware of the Hughes brothers before they were charged. However, Rachel Carroll Rivas, the co-director, said she has gleaned some information since the riots.
"They were not on our radar prior," she said, adding they were among a "few dozen Montanans who attended the shocking events and a small handful that actually breached the building and Capitol police."
"Montana attendees were primarily affiliated with their local GOP, Proud Boys, Oath Keepers or didn't claim specific affiliation with an organization," she wrote. "We are unsure at this time if the Hughes claim any identity with a specific organization, which isn't uncommon."
Rivas noted that some of the more previously "marginal" have moved into the mainstream and were adopted by the Trump wing of the GOP. This means that for many activists, their "group" identity with an extremist movement is simply with the Trump GOP.
"The Hughes seem to have expressed discriminatory ideas that fall in line with all of these movements, from blaming immigrants to decrying women's rights, but mostly a loyalty to Trump," she said. "Trump's refusal to support a peaceful transfer of power and acknowledge the election results were an affront to democracy and a rally cry to folks like the Hughes."
The Southern Poverty Law Center lists six hate groups in Montana: Act for America, based in Whitehall; Last Chance Patriots, based in Dayton with four statewide groups: American Freedom Party; American Front; International Conservative Committee and Proud Boys.
Federal authorities said the brothers were allegedly among the first 10 rioters to enter the Capitol building on Jan. 6. They had appeared Feb. 1 in federal court in Great Falls and consented to having their case heard in the District of Columbia, the place where the alleged offense occurred, and were detained pending further proceedings.
They face charges for entering a restricted building, being on the Senate floor with the intent to disrupt the orderly conduct of official business, impeding a law enforcement officer, obstructing an official proceeding and damaging or aiding in damaging property of the United States.
The complaint said they violated federal laws of knowingly entering a restricted building without lawful authority, had intent to impede or disrupt government businesses and impeded with law enforcement in the performance of their official duties.
The criminal complaint, filed Jan. 28 in U.S. District Court in Washington, D.C., includes a "statement of facts" by FBI Special Agent Alejandro M. Flores. 
Both brothers were seen at the riot at the Capitol on Jan. 6, federal officials said, and saw themselves on news coverage and reported in-person to the Helena Police Department on Jan. 11. An FBI agent met them and said they were not under arrest and able to leave anytime, and that their interview was being recorded.
The brothers said they wanted an attorney present.
Lewis and Clark County Sheriff Leo Dutton said Friday he had no idea who they were until the incident in Washington, D.C. He said they came into the office to turn themselves in when they saw their picture on national news.
"The FBI did not ask us for any assistance in finding them," he said.
Federal officials said they were among rioters who broke open windows and doors and forced their way into the Capitol building. They said Jerod Hughes, with the aid of another rioter, kicked a door until the lock broke so that others could enter.
"The biggest mistake of their lives was to crawl through that window," Hoovestal said.
The brothers then caught up with Douglas Austin Jensen, who allegedly had confronted Capitol police Officer Eugene Goodman, who repeatedly ordered the rioters to leave the building, the complaint states. The rioters advanced and the brothers allegedly remained part of the pack.
Hoovestal said they did not know Jensen, despite what the complaint implies.
Goodman retreated up the stairs, the complaint states, and radioed twice for backup. The mob followed him and he positioned himself between the group and the Senate, which had not yet been evacuated.
He lured them away from the Senate chambers.
The Hughes brothers eventually ended up on the Senate floor, which had been evacuated, where they and others sat in senators' chairs, opened senators' desks, and reviewed sensitive material, the federal complaint states.
Rivas, of the Montana Human Rights Network, said she expects more Montana arrests beyond the three arrested so far.
And she notes that not everyone involved Jan. 6 was a conspiracy theorist or a person upset about their current economic situation.
"It's not the full picture," she said. "There are all kinds of people engaged in these violent and divisive activities."