The nest happenings of Helena's westside osprey will soon be broadcast worldwide.
The project, led by Last Chance Audubon Society (LCAS), started Thursday as crews built a mount and fix a camera to the osprey nest along Highway 12 near the Wreck Room. The nest is on a wooden platform on top of a 45-foot-high pole on the westside of Helena.
LCAS consulted with staff at Montana Fish, Wildlife and Parks and the U.S. Fish & Wildlife Service for information and advice on installing the camera.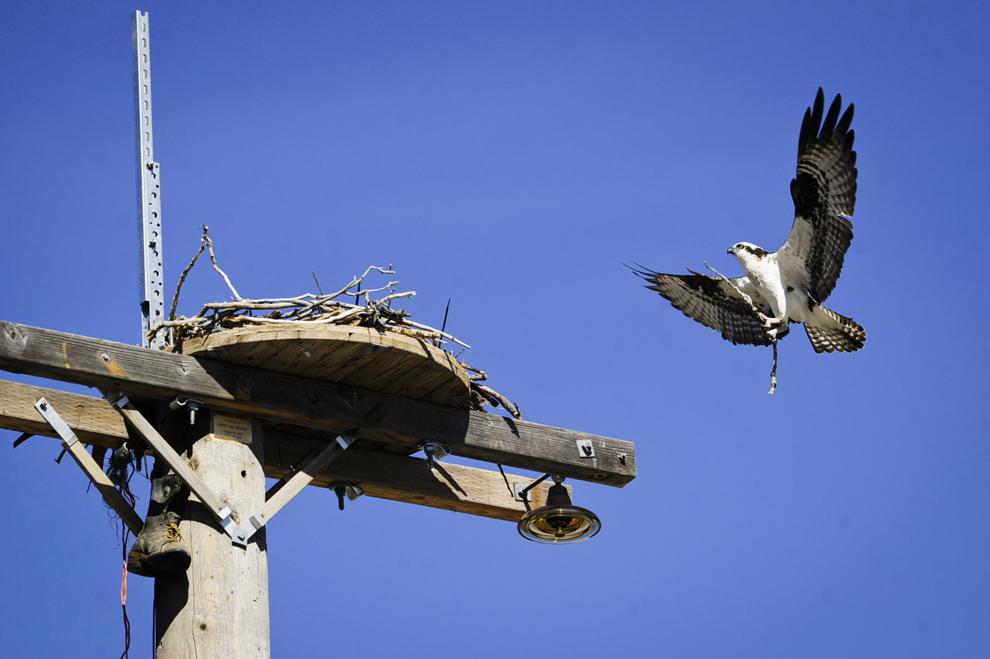 Osprey are raptors and are protected as a migratory species. They are unique among raptors for a diet of live fish and the ability to dive into water to catch them.
A specially designed framework was built by Auxilyum Technical Services of Helena. The frame holds the camera and provides a perch for the osprey to use instead of perching on the camera. 
Installation involved attaching the frame and camera near the top of the pole and aiming the camera toward the nesting platform. This work required a bucket truck provided by Duke's Tree Service of Helena. Treasure State Internet and Telegraph will supply the internet service.
When installed and operational, the action in the osprey nest will be streamed 24/7 through LCAS's YouTube channel.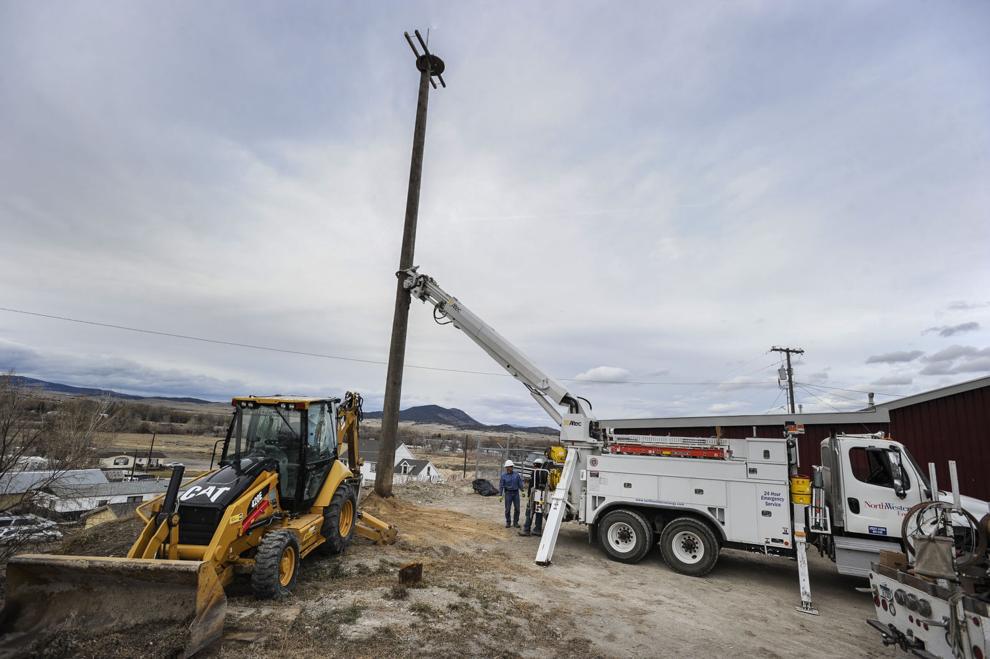 According to Corie Bowditch with Montana FWP the osprey return within the first two weeks of April. Last year they returned earlier than usual with the first of the pair showing up on April 7. 
Last Chance Audubon Society is a local conservation group, founded in 1971, with about 150 members.  The mission of LCAS is "promoting understanding, respect, and enjoyment of birds and the natural world through education, habitat protection and environment advocacy."
The osprey webcam project was suggest by LCAS member, Lee Harrison. The board selected it as the focus of the chapter's 2022 Fall Fundraising effort and more than $4,000 was raised. 
The board also voted to have the project named in memory of Bill Rainey (1941-2022), a long-time area birder and Audubon member. Rainey had a varied career including work for the Forest Service and as an educator. 
He especially enjoyed sharing his knowledge and photographs of birds with others and leading birding walks for Birds & Beasleys. He was a dedicated citizen scientist, keeping species records and submitting them to the Cornell Lab of Ornithology.