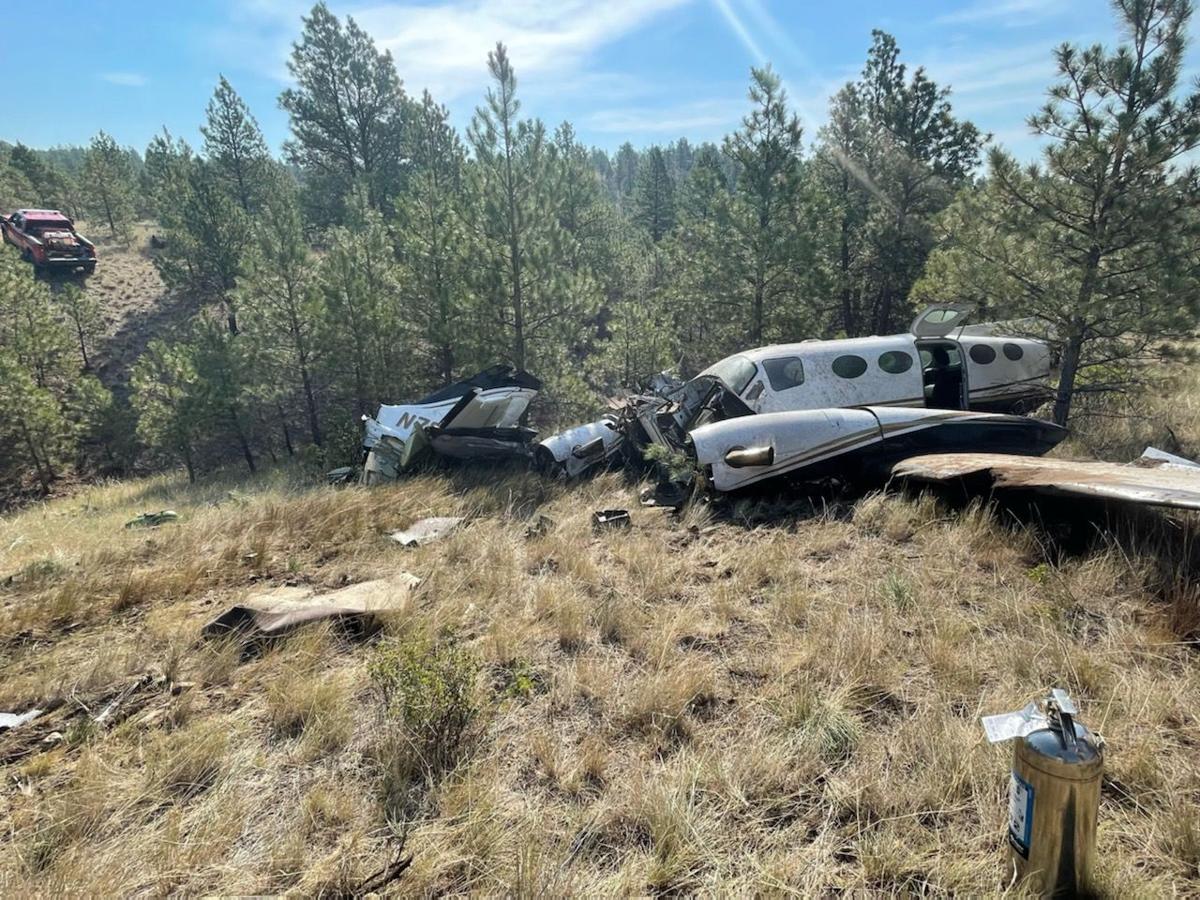 A plane flying in from Minnesota crashed early Wednesday north of Helena, leaving three people injured, officials said.
The crash of the twin-engine plane was in the 2900 block of Snowdrift Road, Lewis and Clark County Sheriff Leo Dutton said.
The Federal Aviation Administration said the twin-engine Cessna 425 landed in a field north of Helena Regional Airport around 8:50 a.m. with three people aboard. The airplane was flying from Faribault Municipal Airport-Liz Wall Strohfus Field in Faribault, Minnesota to Missoula International Airport in Missoula. The pilot was trying to divert to Helena due to an engine issue.
The plane reportedly clipped off some tree branches as it crash-landed on a hillside. There was no fire, but the plane was leaking fuel, Dutton said.
A photo of the crash scene shows much of the plane was dismantled in the crash.
Dutton said there were three injuries related to breathing issues, and one person reported a broken ankle. One person complaining of side pain was reportedly airlifted from the scene to a hospital.  
Rescue personnel from St. Peter's Ambulance, Tri-Lakes Volunteer Fire Department, the East Valley and West Valley volunteer fire departments and Lewis and Clark Search and Rescue were at the scene. "They did a great job," Undersheriff Brent Colbert said. 
The cause of the crash was not immediately known. The FAA and National Transportation Safety Board will investigate. The NTSB will be in charge of the investigation and will provide updates. Federal officials said neither agency identifies people involved in aircraft accidents or incidents. 
Assistant editor Phil Drake can be reached at 406-231-9021.