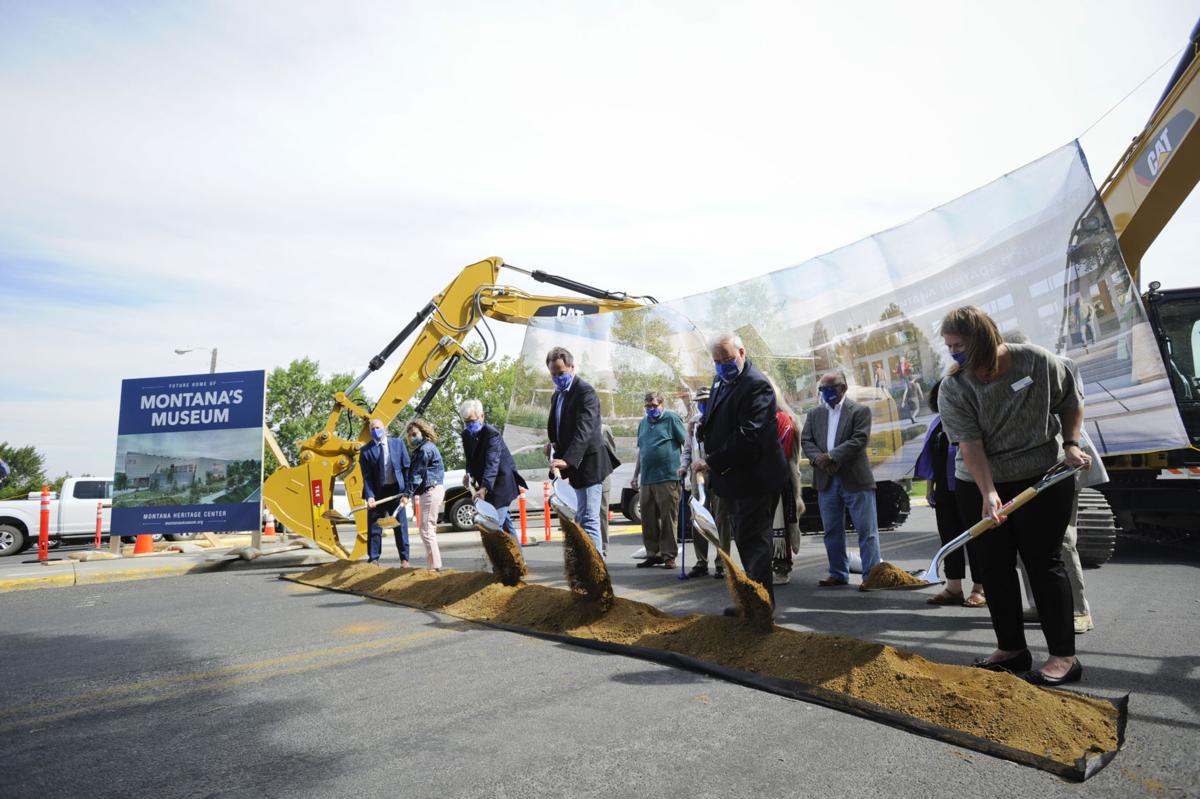 Some Helena-area lawmakers said they are committed to keeping the $52.4 million expansion of the state history museum moving forward in the next legislative session despite budget challenges and lower than expected revenues generated by an increase in the state bed tax.
Jim Smith, former mayor of Helena, asked Republican Rep. Julie Dooling, Republican Sen. Terry Gauthier and Democratic Rep. Kim Abbott during a Thursday morning virtual meeting of "Hometown Helena," an informal gathering of community members, if the expansion of the Montana Heritage Center will "survive" the 67th legislative session, slated to begin in January.
"I sure hope so," Dooling said. "It's been a long, fought battle … the bill deserved to pass."
However, she noted that the state may face some budget shortfalls due to the COVID-19 outbreak and a decrease in bed tax revenue, which is generating funds for the project.
Sponsored by Gauthier and carried in the House by Dooling, Senate Bill 338, known as the Montana Museums Act of 2020, passed late in the 2019 legislative session, and the Department of Administration was appointed to oversee it. In the bill, lawmakers increased the statewide accommodations tax — also known as a bed tax as it targets tourists and applies to hotel rooms and campgrounds — from 3% to 4%. They are using a portion to pay for the new home for the Montana Historical Society.
SB 338 also created a grant program to pay for restoration of historical sites and museums statewide.
Lawmakers were told in July the revenues for the tax were coming in $5 million less than projected, as COVID-19 was keeping visitors away. At that time, museum officials said the project would move forward.
Dooling said Thursday she hopes fellow lawmakers realize the importance of continuing with the expansion and the grant program that comes along with it that allows smaller museums to apply for funds for repairs.
She said she heard of a museum that needed three windows and could not get funding from within the community, noting the windows likely would have cost a few thousand dollars.
Dooling said this program would help with that.
She said she knows some legislators in the far reaches of Montana are not happy about building a facility to showcase more artwork and artifacts, "but this does have a far-reaching effect and an impact on our smaller communities."
"I hope they see the importance of that and will continue to support it," she said.
Smith serves on the heritage center's building committee.
"For all of us on this call, this is something we should keep our eye on," he said, "hoping the project would soon be past the point of no return."
Molly Kruckenberg, director of the Montana Historical Society, said officials have not heard any real concerns about continuing the funding and that no additional funds need to be allocated.
While state funding will cover most of the construction costs, the Montana Historical Society is trying to raise $10 million in private contributions for galleries and exhibits.
Eve Byron, spokeswoman for the Montana Historical Society, said work is progressing on the project, noting there has been a big investment made already.
"We are moving forward as scheduled and going forward with fundraising," she said.
Dooling said it's a beautiful building that will add a lot to the community, including a café and an event center.
Gauthier also said he would intervene if any issues arose.
"We're going to fight hard for the museum," he said. "We're moving forward."