The Montana Public Service Commission is one of the smallest agencies in the state and "strives to ensure that ratepayers have continued access to utility services that are affordable, reliable, and sustainable for the long-term" according to their website.
The PSC sets rates for utilities, inspects railroads, watches over intrastate pipelines and provides oversight for taxis, garbage trucks and limousines.
It's a broad set of responsibilities for the all-Republican commission, and current District 5 Commissioner Brad Johnson will face off against one of several Democrats running in the primary: Andy Shirtliff, Tyrel Suzor-Hoy and Henry Clay Spiech.
Shirtliff, 38, works in public relations for the state of Montana and is a veteran staffer of the Schweitzer and Bullock administrations. Born in Montana and raised in the Flathead, Shirtliff said he is running for the PSC "to fight for Montana's consumers and small businesses, to encourage diversity in our energy development, to remove barriers to innovation; which will lead to better jobs and more affordable choices for Montana."
"I will fight for transparency in our state's regulatory process; accountability of our public utility providers; remove barriers to innovation; leading to more affordable choices for consumers," Shirtliff said.
"We need a diverse energy portfolio," he said, and pointed to rural broadband access and small business creation as two Montana needs that would benefit from the PSC making decisions allowing more renewable energy creation in Montana.
"I know what it's like to get that energy bill each month not knowing if I'm able to pay it, I've worked with business owners who can't grow or hire people due to the uncertainty from unfair bills; imagine what our students, families, and seniors feel, having to balance to make ends meet," Shirtliff said.
Spiech, 64, was born in Washington, D.C., and is long-time resident of Helena. Spiech (pronounced "spike") calls himself "a grinning, hardworking UPS driver."
"I want to be the honest guy when Montana needs someone not to fall to the bigger guy," he said.
When asked about how he would operate on the PSC, Spiech responded, "I am going to listen to what the state of Montana employees tell me to do. I am going to listen to them and bring reasonable cost to Montana."
"I won't be bribed," Spiech said. "We need to have representation to get a fair and balanced human approach. We have got to be kinder to the Earth, we have to live so the lights do stay on."
The best way to do so in Spiech's mind is "through a mixed portfolio, still using natural gas, water, turbines, wind, solar and using coal." Spiech also noted that "multinational corporations" exist for longer periods of time and needed to be held to account so people would not forget past transgressions.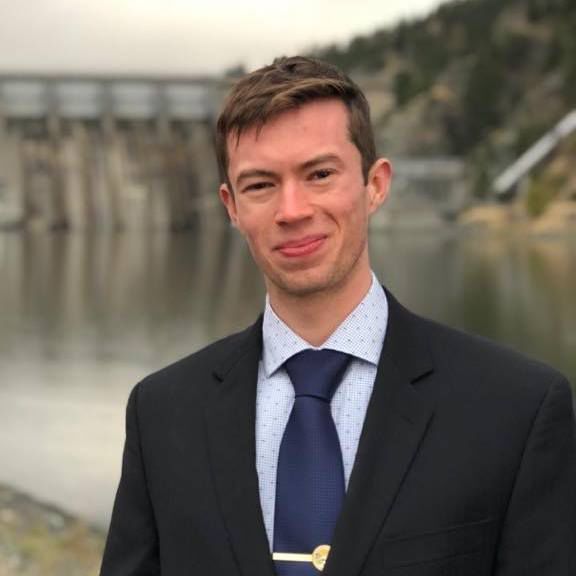 Tyrel Suzor-Hoy, 24, is the youngest candidate in the race. A fifth-generation Montanan, he said his family has lived in the same house in Helena for the past century.
Suzor-Hoy said that if he was elected to the PSC, "I want to make sure we innovate in our energy sector and provide rural access to broadband," two central parts of his platform. "It's foolish for a governing body to limit opportunities of growth," he said about future development of renewable energy.
Keeping track of Northwestern Energy, part of the PSC's charter, is something Suzor-Hoy also pledged to do while providing opportunities for economic development in the energy sector.
"Energy economic development and security and keeping the environment is a priority in a state with falling revenue, a state where the budget cannot take another hit," Suzor-Hoy said. He pointed to coal production in Montana and the difficulties he said companies were facing in turning a profit. "We need to keep the energy portfolio diverse," he said.
He was also firm about keeping pipeline safety "up to standards and capabilities … any oil and gas development needs to be held to industry standards."
"No matter what I do I'm going to bring it back to the environment because water is too important to sacrifice," Suzor-Hoy said.