In November, voters will elect a new clerk of the Montana Supreme Court. It's a low-profile race that has drawn attention this year over concerns the office could be abused for political gain by keeping some groups more informed than others about what the court is considering.
The Supreme Court clerk maintains files, compiles statistics for the court, ensures public access to court materials and swears in new lawyers. The six-year term pays $103,690 a year, and there are no education requirements.
While the work is purely administrative, it is one of several elected positions in Montana's justice system — including sheriff, county attorney and attorney general — that appear on the ballot with a party affiliation.
Candidates
As the clerk looks to retire after 30 years, the deputy clerk, Rex Renk, is hoping to succeed him.
Renk, a Democrat, has been endorsed by seven former Montana Supreme Court justices, a former clerk of the U.S. Supreme Court, active clerks of 16 district courts in Montana and a retired district court judge.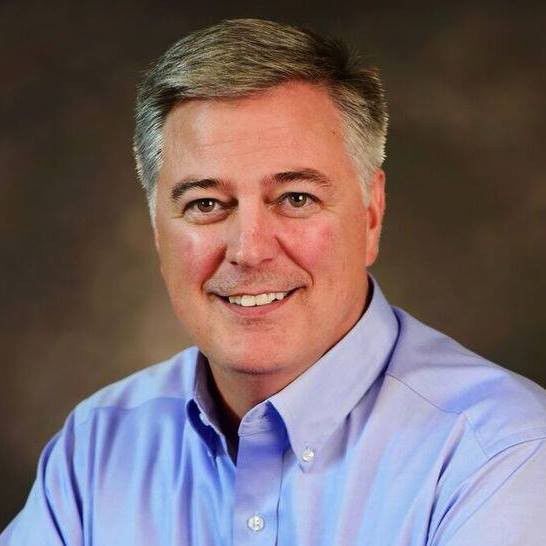 Renk has worked in the office for 23 years and touts his work upgrading the office's technology and online presence. That includes implementing an electronic filing system, creating a searchable online docket and a web page where all recent orders and opinions are listed by date so the public can see in one place the court's daily actions.
Renk's Republican opponent, Bowen Greenwood, serves as the communications director for the Public Service Commission. He has done his own consulting work on the side for Montana Family Foundation, Russ Fagg's Senate Exploratory Committee, Big Sky Scholarships and other conservative groups. 
Greenwood spent two years as a reporter for the Yellowstone County News, writes fiction in his spare time and served as the executive director of the Montana Republican Party from 2010 to 2014. The bulk of his career has been in communications for Republicans or conservative groups.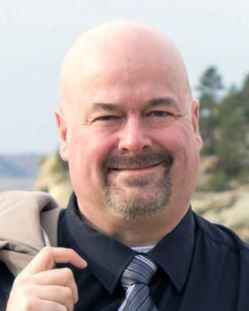 Greenwood is endorsed by former GOP Senate candidate and former Yellowstone County District Court Judge Russ Fagg.
A third candidate in the race is Libertarian Roger Roots, of Livingston. Roots is a member of the Rhode Island State Bar and has argued before the 8th U.S. Circuit Court of Appeals.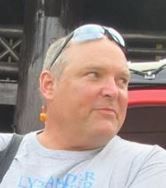 Roots calls himself an "extreme Libertarian" and wants to bring attention to research he believes challenges "the government's apocalyptic, man-made global warming-by-CO2 theory," Roots wrote in his curriculum vitae.  
In the primary, Greenwood received 124,567 votes to Renk's 95,361. Roots received no votes because the Libertarians do not have a primary ballot, according to the Secretary of State's office.
Fundraising letter
The race started drawing attention after Fagg sent a fundraising letter on Greenwood's behalf. In it, Fagg lamented that no friend of the court brief had been filed on behalf of the Montana Mining Association before the Montana Supreme Court struck down its challenge to a ballot initiative aimed at reducing pollution.
"Despite the short time frame, liberals were able to file an amicus brief at the court, but no conservatives did," Fagg wrote. "This is exactly the kind of situation with which the Clerk of Supreme Court can help. Whoever wins this office will be uniquely positioned to go the extra mile to encourage participation."
Fagg said the clerk could accomplish that by notifying potentially interested parties about the opportunity to file an amicus brief.
Former Justice Patricia Cotter responded with an opinion piece in The Billings Gazette in which she said she was concerned Greenwood would use the office to benefit Republicans.
Cotter also criticized Greenwood for statements he made in an interview with Brian Kahn on the radio show Home Ground, in which Greenwood said that "whatever is right or wrong about the court, my hope is that just by being in the building" with the justices and providing them good, faithful service, he could "be a positive influence there and help when they're doing the right thing, and help make it better when it's not the right thing."
"It is painfully evident that Greenwood has no understanding of how the Clerk of Court's Office is intended to function," Cotter wrote. "It is also obvious that he and Fagg want to change the office from a public service to a political fiefdom."
Cotter added that the clerk's position was subordinate to the court, and that it was the justices — and not the clerk — who set the policies and direction of the clerk's office.
Candidates respond
In an interview with The Gazette, Greenwood insisted Cotter had taken out of context Fagg's letter and his radio show statements. He said he would indeed be proactive in pushing out information on court filings to the public, but that he would do so equally for all partisan groups.
Greenwood proposed press releases or e-alerts that people could opt into based on a list of topic areas of interest. That would require making the court filings searchable by keyword or topic area — something he noted is already in place at the Public Service Commission.
The clerk's position requires no legal education. When the court publishes the occasional synopsis of a high-profile opinion, the justices author it.
"You know the Supreme Court justices have the authority over the cases where they're going to be making a ruling, and the clerk obviously has none," Greenwood said. "You're a clerk. You move paper around."
But Greenwood said he liked work environments in which higher-ups listened to and valued the opinions of their employees.
"And so my hope is that if I work in this office and I do a good job, that maybe some of the folks who are my supervisors, if you will, or my superiors, might someday say, 'You know, um, Bowen, I've got a really tough call before me. Do you have any thoughts you want to offer?'"
Greenwood said advocacy groups aren't always aware when cases that might interest them are pending a decision and that having the clerk proactively push information out to them would be a good next step for the office.
Roots, the Libertarian, was OK with that idea. 
"I don't see that as a problem," he said. "I don't see that as a big deal, frankly." 
But Renk, the current deputy clerk, said the job is a "technical" job keeping files, and not a public information officer job. 
"I really do believe in creating access to the court, and I think my opponent agrees with that," he said. "But you have to be careful. Because as the clerk of the court you can't insert yourself into that process, because the moment you do, you could be potentially tipping the scale one way or another, even unwittingly."
Renk also said a more communications-oriented approach to the clerk's job, as Greenwood proposes, could hurt the independence of the judicial branch. 
"And from my perspective, the moment the clerk starts to actively engage and seek participation where it's not just a level playing field where it's accessible to everybody, a line is crossed," he said. "That undermines the impartiality and the independence of the judicial branch."