One of the longest-running high school parades in the United States, Helena's 93rd Vigilante Parade rolled through downtown Helena Friday afternoon. 
This year's parade featured 92 floats representing "the pioneer life of Last Chance Gulch," created by students from Helena and Capital high schools. 
With 39 percent of all high school students participating in the parade, the freshmen class won the A.J. Roberts Cup with 40.7 percent participation for the first time in the parade's history. Sophomores placed second with 39.2 percent participation, seniors placed third with 38.2 percent, and juniors placed fourth with 37.97 percent. 
Here are this year's float contest results: 
Grand Champion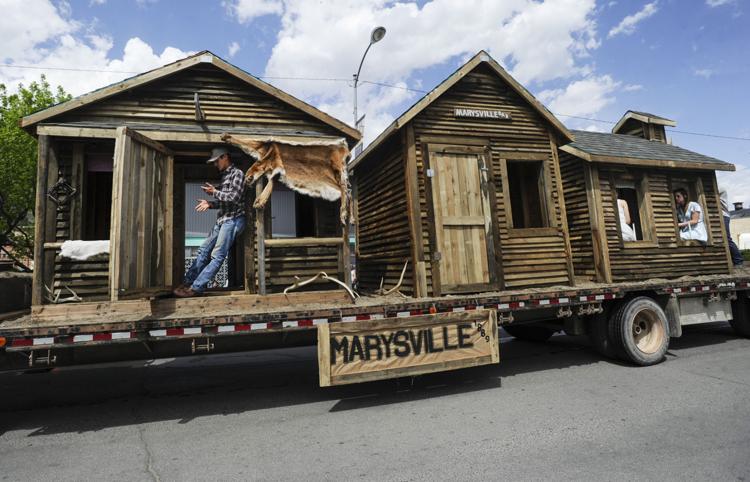 Marysville: Kellan Elder, Ike Duncan, Tanner McMahon, Logan McMillan, Carter Pappas, Payton Pappas, Colin Sassano, Jabin Syvrud.
Most Historically Authentic
Hotel Sawmill: Treg Wolstein, McKoy Gebhardt, Kyler Armstrong, Caleb Binfet, Cody Hoover, Tucker Hauer, Colin Beatty.
American Indian
1. Lewis & Clark Veterans Memorial: Native American Veterans Float: William DuBray, Joel Bear, Zach Bigelow, Chase Fenner, Josiah Follet, Zach Ledesma, Ryan Salway, Quay Smith-Bennett, ShyAnn Worl. 
2. Buffalo Jump Diorama: Gabe Dalbec, Brendan Cottrill, Chauncey Flemmings, Mark Sullivan, Kayden Sysum.
Historic Helena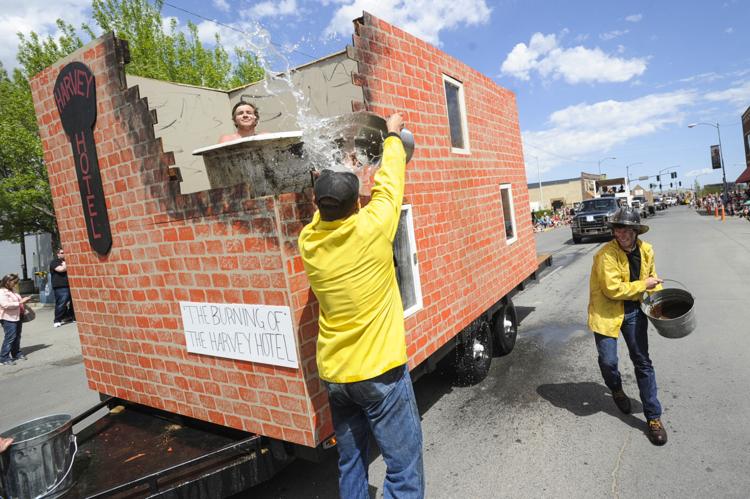 1. Burning of the Harvey Hotel: Danielle Nelson, John Armstrong, Kameron Kottas, Carrie Mandera, Hunter Pirtle, Kiara Randall, Dakota Williams. 
2. Fire Tower Built in 1874: Rachel Vincent, Cody Matlock, Brock Meuer, Jesse Moody, Kyler O'Connell, Chasity Purvis, Andrew Williams, Justin Williams. 
3. Replanting Trees Celebration of 1899: Alicia Treichler, Connor Ashby, Miriam Bowers, Carson LaPraim, Justin Mote, Casie McAlpin, Ane Pascual, Claire Peterson, Carolina Pozzaglio, Emma Putman, Jared Selva, Elaina Tenter.
Pioneer Life
1. Pioneer Cabin: Kodi Wilmont, Bailey Schatz, Logan Guse, Eli Silvan, Lucas Trefzger, Xylon Walker.
2. Mystery at Forestvale Cemetery: Merren Marks, Tanner Davis, Zachary Koenig, Kennedy Korth, Elaina Mason, Austin Newman, Gabrielle Norris, Nicholas Salveson, Destiny Venne, Kennedy Walsh.
3. Little Red Brick Schoolhouse: Olivia Laib, Elena Gonzales, Maria Imada, Greta Roeder, Savannah Schneider, Brittany Woods.
Helena Business
1. R-B Drive-In (1945): Kaisha Gerthardt, Madison Glass, Chloe Daniels, Jade Gestring, Jake Gestring, Connor Ferriter, Tyler Ballweber, Shawn Moore.
2. Kessler Brewing Company: Ashley Rispens, Andrew MacDonald, Booker Perkins, Caven Wade, Colby Howell, Cole Lingenfelter, Drew Briggs, Jessica Wilson, Kyra Hoaglen, Pilar Petroski, Seely Garrett.
3. St. Peter's Hospital: Abigail Marcille, Kyler Campbell, Mariah English, Sarah Fischer, Madyson Grove, Chase Spotorno, Abby Trevor.
4. Grandstreet Theater: Hailey Henrikson, Foster Trayner, Maddy Heiser, Shantiel Bryant, Celine Schaefer .
Famous People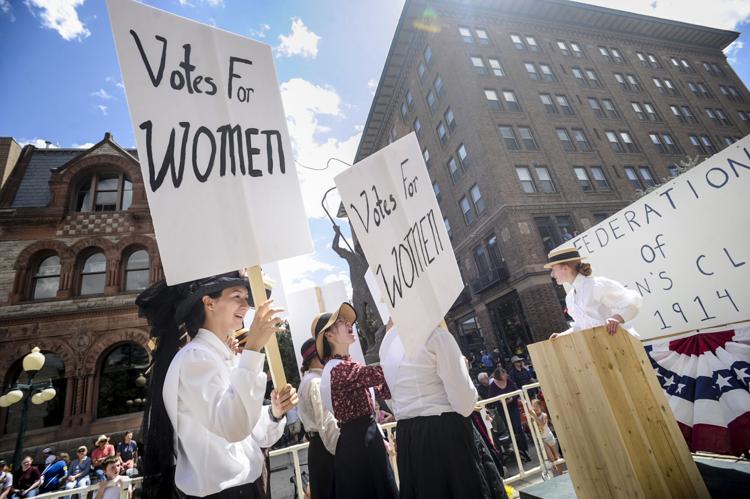 1. Belle Weinstein: 1914 Suffragette Movement: Abigail Stiffler, Rachel Baranek, Clarice Burger, Emily Burke, Maria McMahon, Meghan Robinson, Hannah Roher-Fitzhugh, Alana Tonidandel.
2. Amelia Earhart Visits Helena: Kory Broussard, Shamus Bartmess, Justin Jenks, Megan Krows.
Mining and Transportation
1. Montana Transportation History: A-A Garage: Dana Ducello, Maggy Adamson, Terra Gilchrist, Wyatt Kopec, Brandt Netscherf, Kinsey Quist, Izabella Slocum, Simon Valdez.
2. Last Chance During Gold Rush: Sierra Hammond, Keair Adgerson, Laila Balcerzak, Lucas Ballantyne, Aidan FitzGerald, Erin McDuffie, Zander Mozer.
Antique Vehicles
Be the first to know
Get local news delivered to your inbox!