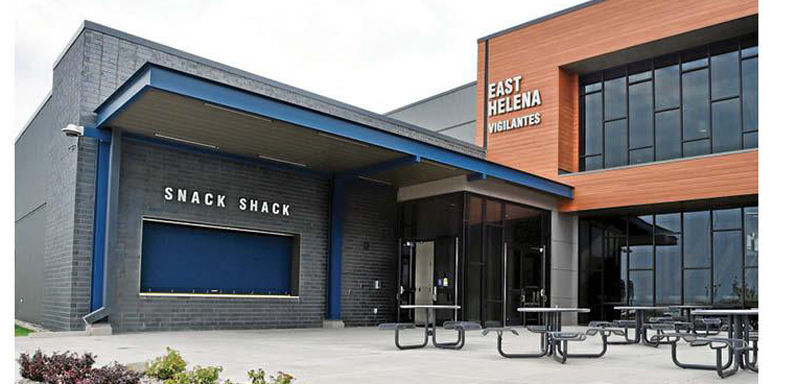 East Helena Public Schools adopted its fiscal year 2022 budget on Monday, and despite an increase to the overall budget, taxpayers will pay less to the district on average. 
The district's new $15 million budget will see taxpayers pay approximately $116 less this year on a house valued at $200,000. That comes out to about $62 less for debt services and $54 less for the district's various funds such as the general, technology, building reserve and other funds.
Despite this break to the taxpayer, East Helena's budget is increasing from $13.6 million in fiscal year 2021 to just over $15 million in fiscal year 2022. According to district Superintendent Dan Rispens, this is because another grade level is being added to the high school, an addition of about 150 new students.
"According to our calculations, school taxes in the EHPS district are decreasing even though the budget amount is increasing," Rispens said. "The reason for the budget increase is that there are about 150 more students in our schools due to adding another year of high school. We need supplies, materials and teachers for those students."
This is reflected in the line-by-line breakdown of the district's budget. The general fund and technology fund will see two of the biggest increases in expenditures for the year. According to the district, the 2021 general fund budget was approximately $9.9 million and the 2022 general fund budget will be $11 million. This is despite a decrease in mills levied for the fund, from 112 to 98 this year. The technology fund added nearly $100,000 in expenses for new technology, bringing the total technology budget to $326,632.
However, the largest single change was for the tuition budget, which went from $413,558 in 2021 to $713,825 in 2022. According to Rispens, there was a fund balance of $300,000 last year that was reapportioned to this year.
The district uses this fund to pay Helena Public Schools to educate the portion of East Helena's high school students not yet served by EHHS, which will be open to freshmen, sophomores and juniors this year. The tuition fund can also be used for some expenses related to Comprehensive School and Community Treatment services. 
"We had planned to possibly lower that assessed amount this year, but the uncertainty over Comprehensive School and Community Treatment (mental health) funding caused us to keep it level so we have access to those funds to support CSCT services in our schools if needed," Rispens said. "It is possible that CSCT funding may be worked out and we may not need to assess those dollars, but at this time we are unsure of the status of that program which is so important to a subset of our students."
The only budget item to receive an increase in mills was the bus depreciation fund, which went from 4.75 mills last year to 5.01 this year. This equates to an approximately $86,550 increase in that fund.
According to Rispens, the overall tax decrease is due to the the taxable value in the district increasing significantly over the past few years.
"The reason for the tax decrease is the increase in taxable valuation with spreads the tax burden across a larger set of properties that are increasing in value," Rispens said. "Since people's houses are increasing in value, the actual tax impact may vary, but the number of mills we need to assess has decreased significantly in the past three years."
Editors Note: This story has been updated to correct the total budget figures for East Helena Public Schools. The total budget increased from $13.6 million in fiscal year 2021 to $15.2 million for fiscal year 2022.