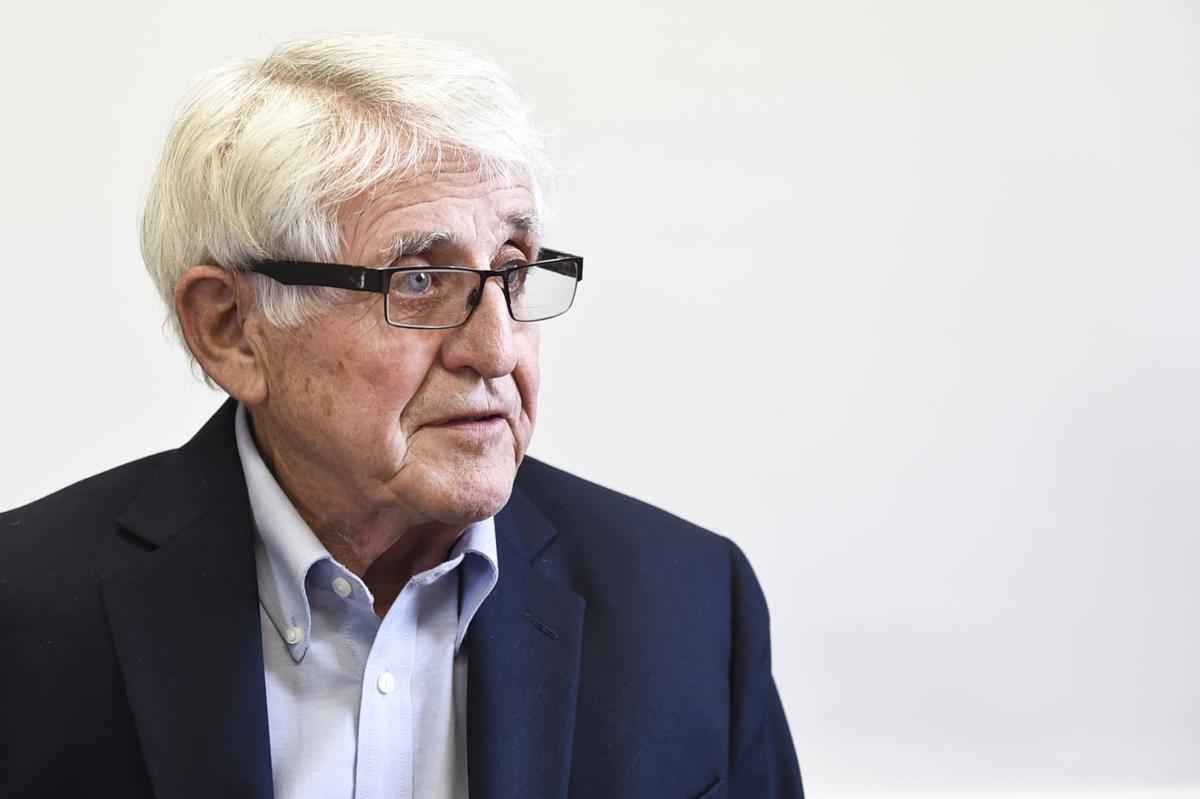 The Helena Public Schools Board of Trustees could run a bigger facilities bond issue May 9, 2017, than the $70 million one that failed in June 2015.
This was just one of the school bond planning topics tackled at a Friday school board budget committee meeting.
Not only is the district's taxable valuation up, but the last legislature approved a greater bonding capacity for the Helena School District. It could consider a 20-year bond of up to $96 million for the elementary district and $119 million for the high school, based just on the the districts' new taxable valuations.
New legislation allows Helena School District to ask for bond amounts of $177.9 million for the elementary district and $245.4 million for the high school district. These amounts are based on a formula that also considers a district's enrollment size.
The previous K-8 bond was capped at $76 million, based on the elementary district's taxable valuation at that time.
"Our taxable valuation has improved by several million dollars at this point, and that's to our advantage," said interim superintendent Jack Copps following the meeting.
"There is no question we can do the alternative ... we are allowed to go to the taxpayers for amounts substantially greater than our actual taxable value.
"A decision like that would be made very cautiously," he said, because "you are in fact putting yourself in debt beyond your bonding capacity if you do something like that."
Friday's meeting was "incredibly important," said Copps. "It provides us with an overview of what kind of responsibilities we have for putting together a bond issue." It included presentations by a bond counsel, banker and architect, outlining steps and timelines.
It also clarified the role the board and superintendent have, Copps said.
He sees his role as primarily providing information to the public about the ballot. As a school district employee, he can't advocate that people vote for the bond.
Copps is still seeking information on whether board trustees can advocate for the bond, since they're not district employees.
Dan Semmens, a bond counsel with Dorsey & Whitney LLP of Missoula, told the committee that he highly recommends the district use a mail ballot because the bond would require a simple majority vote to pass.
If the vote were done at polling places, the percentage of voters needed to approve the ballot measure would vary depending on the turnout of eligible voters.
The school district will likely ask the county election administrator to run the election, since that office has more election experience and could be perceived by some voters as more objective.
Semmens also clarified that bond language has to clearly state what school building would be built or renovated at a site, but need not go into a detailed list of number of classrooms. Nor does the bond purpose have to state a complete list of every roof replacement or safety improvement to be completed.
Architect Nick Salmon of Collaborative Learning Network, a school design firm in Missoula, advised that design teams should be working on the plans even before the bond is approved. That would expedite the bidding process and construction.
The Helena High School District has a very good AA bond rating, said banker Aaron Rudio of D.A. Davidson. The elementary district will need to be rated, but he expects that will go quickly. A high rating lowers the district's interest costs.
Rudio expects interest rates to remain low for the immediately foreseeable future, but they could be rising in perhaps the next six to 12 months. A 20-year bond is below 3 percent interest rate right now, said Rudio.
It's unclear at this time how the state will share the cost of any school building projects, but several bill drafts are in progress.