MISSOULA -- As recently as 10,000 years ago, giant ground sloths the size of elephants, 20 feet long and weighing in at more than 6,000 pounds, roamed the southern United States and Central and South America.
Those incredible beasts are just one of the fascinating creatures you'll read about if you get your hands on a copy of retired University of Montana geology professor Ian Lange's book "Ice Age Mammals of North America: A Guide to the Big, the Hairy and the Bizarre."
That book was published in 2002, and last year he followed that up with what is perhaps the most comprehensive book on the subject of volcanoes ever published, "Volcanoes: What's Hot & What's Not on Earth and in Our Solar System."
That's right — not only did Lange meticulously document how volcanoes on our planet work, everything from magma ascent rates to flood basalts, he takes readers on a journey to volcanism on the moon, Mars, Venus and Mercury, as well as the moons of Neptune, Uranus, Saturn and Jupiter. It's 188 pages of color pictures, graphics and in-depth explanatory writing that was created for both the layperson and the scientist alike.
Both books took about 10 years to research and write — and the amount of detailed information in each work explains why.
Lange taught at UM for more than 30 years, and when he wasn't studying volcanic rocks or mineral deposits all over the world, he authored and co-authored more than 100 papers about those subjects in national and international geological journals.
"When I retired I decided I would write some books," he said from his office near the Hip Strip. "I've always liked the animals, and there was really no compendium on these animals. The same thing with volcanoes. There was a lot of things missing for the average person who is interested in volcanoes. That's what got me into it."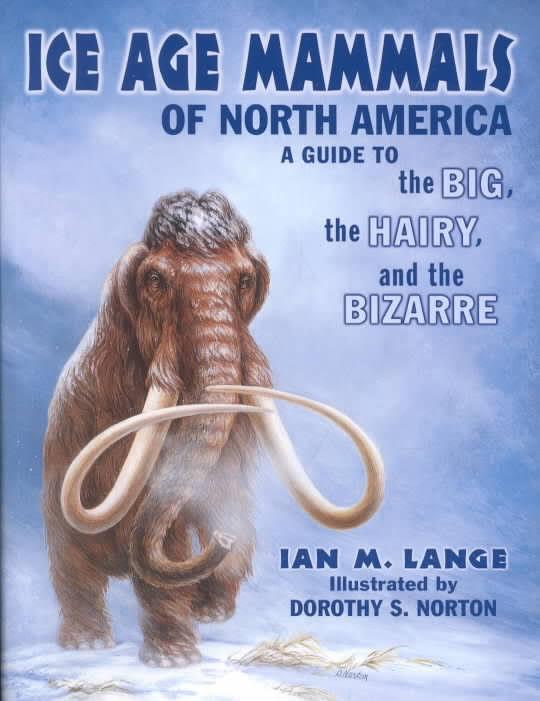 The first book he wrote was more of a passion project than the product of his profession. He said in his youth he found several articles in "Life" magazine about ice age mammals captivating, especially because most of the mammals were much larger than their living descendants.
"I find these strange animals especially interesting because, at the end of their earthly reign, they coexisted with modern humans — us!" he wrote in the preface. "While I don't lose sleep over their extinction, I am sad about their demise. I hope we can prevent future extinctions of other wonderful and not-so-wonderful animals that are only trying to go about their daily lives as we do."
The book chronicles everything from giant scimitar cats to carnivorous storks with 20-foot wingspans. Lange tells readers how they lived, what they ate and even how they walked.
As for the volcano book, that was a little bit more in his wheelhouse.
"It's certainly one of the most visual and exciting phenomena," he explained. "It's destructive, but it's also constructive. For example, the farmland in El Salvador and Guatemala is much more productive than other countries in Central America because it's comprised of volcanic soil. That's why the population density in El Salvador is so much higher. In Honduras, which has no volcanoes, they can grow bananas but that's about it."
For his research, Lange traveled to both dormant and active volcanoes all over the world.
"One that I think is a real time bomb is Mount Shasta in Northern California," he said. "It's definitely dormant, but the towns around there are built upon really hot materials that came out of the volcano. It's only a matter of time before it will erupt again."
Lange said he used a lot of photos that were created by NASA and the U.S. Geological Survey, which are taxpayer-funded. Lange has read a lot of other books on volcanoes, so he is an expert on whether his book stacks up to others published previously, but he demurs when asked if his creation is the most complete and detailed ever produced.
"I don't know of another book, other than really technical and expensive books, that are set up to describe both earthly and solar system volcanism," he said. "In my book, I try to lead a person through it so they can understand the process before you start talking about volcanoes."
Now at age 76, Lange enjoys traveling to Mexico with his wife Jo-Ann. He doesn't have many plans for future works, but he does plan on issuing a second, updated edition of his Ice Age Mammals book.
"People go bananas over dinosaurs, but these animals, saber-toothed cats and woolly mammoths, are just as fascinating," he said.