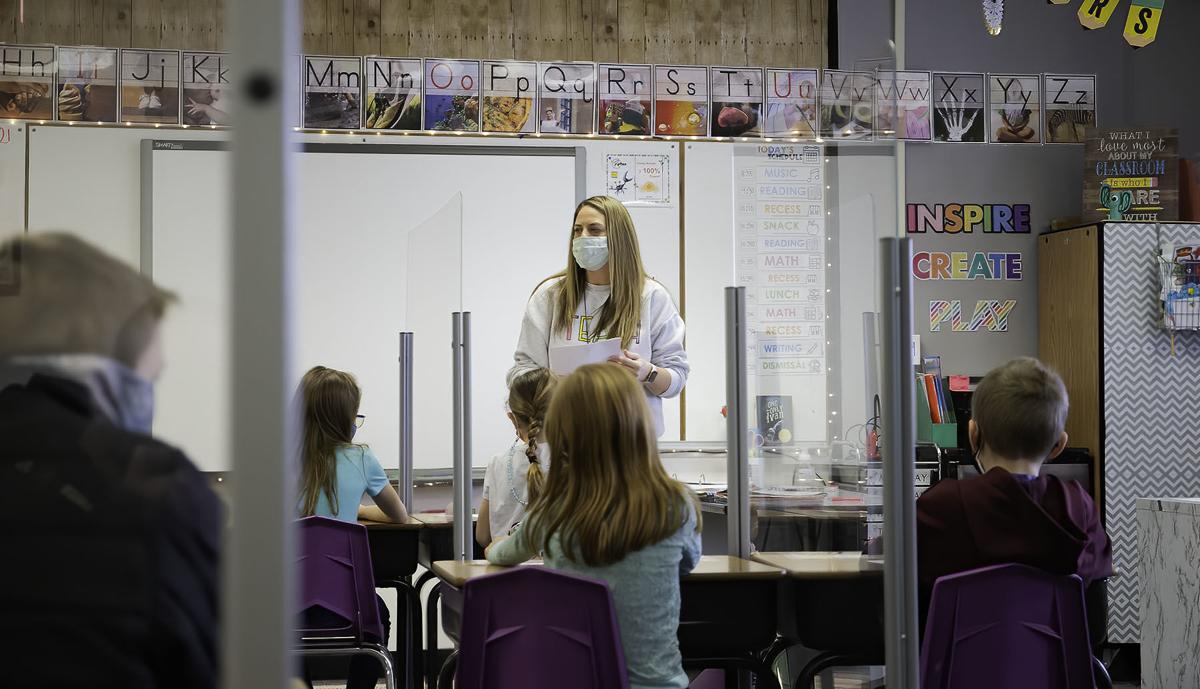 Helena Public Schools will require all PreK-8 students and staff to wear a mask as classes begin next week, Superintendent Rex Weltz announced Wednesday afternoon.
"As I shared with you earlier this month, the Helena School District Board of Trustees has provided me flexibility to initiate a PreK-8 mask mandate when our county's COVID-19 transmission rate is rated 'substantial' or 'high' by Lewis and Clark Public Health," said Weltz, in a letter to parents. "After consultation with local public health officials, and given that Lewis and Clark County's transmission rate remains at the 'high' level, I have made the decision to require masks for PreK-8."
The letter goes on to state that effective Aug. 30, masks will be required for all PreK-8 students and staff. Masks are recommended but not mandatory for grades 9-12.
Weltz and the board of trustees have received significant push-back from parents who don't want kids to wear masks at all, as well as parents who think the district isn't going far enough to protect kids from COVID-19. The past several school board meetings have seen hours of public comment regarding mask policy.
"Here is where I need to ask for your help. We're doing everything in our power to keep students in school, but we can't do it alone," Weltz said. "Please help us by wearing a mask, keeping students home if they're sick and following public health directions if you're identified as a close contact."
According to Lewis and Clark Public Health Officer Drenda Neimann, 34% of 12 to 19-year-old students in the county are fully vaccinated against the virus and 42% are partially vaccinated. Neimann said last week that students are headed back into a high-risk environment and that following community spread prevention protocols is the best defense against the virus.
Weltz said the district will continue its district-level work to prevent the spread of COVID-19. The district once again expanded school nursing services this year. Seven registered nurses working for the district will provide health and wellness support for students and staff.
"Much has changed on the COVID-19 front over the past few weeks as the Delta variant continues to drive up case numbers," Weltz said. "However, working together, I remain confident that we can give our students the school year they deserve."
Helena students begin heading back to the classroom on Aug. 30.