Students returning to Helena College this semester came back to find some big changes and new features at both of the school's campuses. 
These are the result of a two-year, over $2 million renovation project, according to Dean Sandra Bauman. She added that the changes were designed with significant input from the student body, and she believes they will have a long-term positive impact on how things are done at Helena College. 
Much of the project was handled by Slate Architects, which spent time surveying the student body to get a feel for what they wanted from a renovation.
The project included some subtle changes, such as repainting with the college's signature orange, new flooring and a better display for the the artwork that comes out of Helena College.
However, there were also some major changes. The student commons area has been redesigned, the student store is more compact and concise, classrooms and the lecture hall have been upgraded with smart technology, the library has been reworked, and an esports gaming space was added by popular demand from students. While college officials hope to finish the esports space soon, many of the changes are now complete.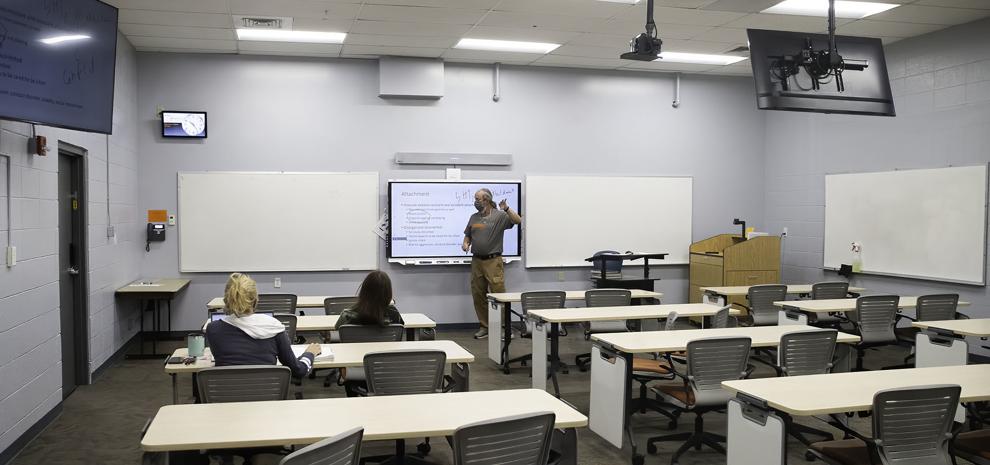 "Due to shortages of, well, everything, we've still been working on some things," said Donna Breitbart, marketing and communications director. 
For example, an epoxy shortage meant it took longer than expected to get the resin needed for an art installation in the main foyer. That area is currently roped off while the fresh epoxy dries. 
In the student commons area, a foam shortage means some of the ordered furniture has yet to be delivered. Additionally, greenery for the space has yet to make its debut. 
For the esports center, an ongoing shortage of silicon chips means gaming consoles and computer parts are in high demand and short supply. The space is ready, but a lack of ability to purchase some of the needed equipment means the area is incomplete.
"Esports is such a spectator thing that this area was intentionally designed for viewing," Bauman said. "We've had a lot of students sign up and interest is very high." 
One area that was significantly altered to make way for the esports center was the student store. The store has now compacted its size in response to an increasing number of students buying textbooks online, according to Bauman. 
"We used to sell textbooks but students would find it cheaper online anyways," Bauman said. "So instead we partnered with an online bookstore to have that option and made the store smaller." 
The nearby student services space has a multi-space student room for club meetings, student wellness and more designed after something at University of Montana. 
"I think it's cool to grow into the space and really respond to what students want it to be," Breitbart said. 
Another space that saw significant renovations is the campus library. The library is now split into two parts, a more communal area and a more quiet study area alongside the book stacks, Bauman said. She credited the redesigned library to head librarian Della Dubbe. 
"This was really her visions and she has worked really hard for years to make it happen," Bauman said. 
Dubbe said she wanted different types of furniture to appeal to lots of different needs. The library now has everything from high-top tables to comfy reading chairs. She also wanted to combine the two service desks into one, and on the active side of the library there is now a space for a class to use. 
"These changes are great. They accommodate so many different kinds of study," Dubbe said. "This has been a brainchild of mine for at least the past six years." 
Classrooms have also transformed over the past summer into smart classrooms. Equipped with smartboards, cameras, monitors and more, the spaces are now more accessible than ever and can easily facilitate remote learning. 
"One thing we learned last year is that we need to be able to distance if needed," Bauman said. "(Lewis and Clark County Health Officer) Drenda Niemann told us the best thing to do is create an atmosphere where people don't feel obligated to come to the classroom if they're sick. So we ran with that philosophy."
Breitbart said the changes really aim to provide students with more flexibility in how they attend class and approach classroom learning. Many of these smart upgrades were funded through COVID-19 relief funds, as they directly impact the ability of the school to operate while maintaining health and safety.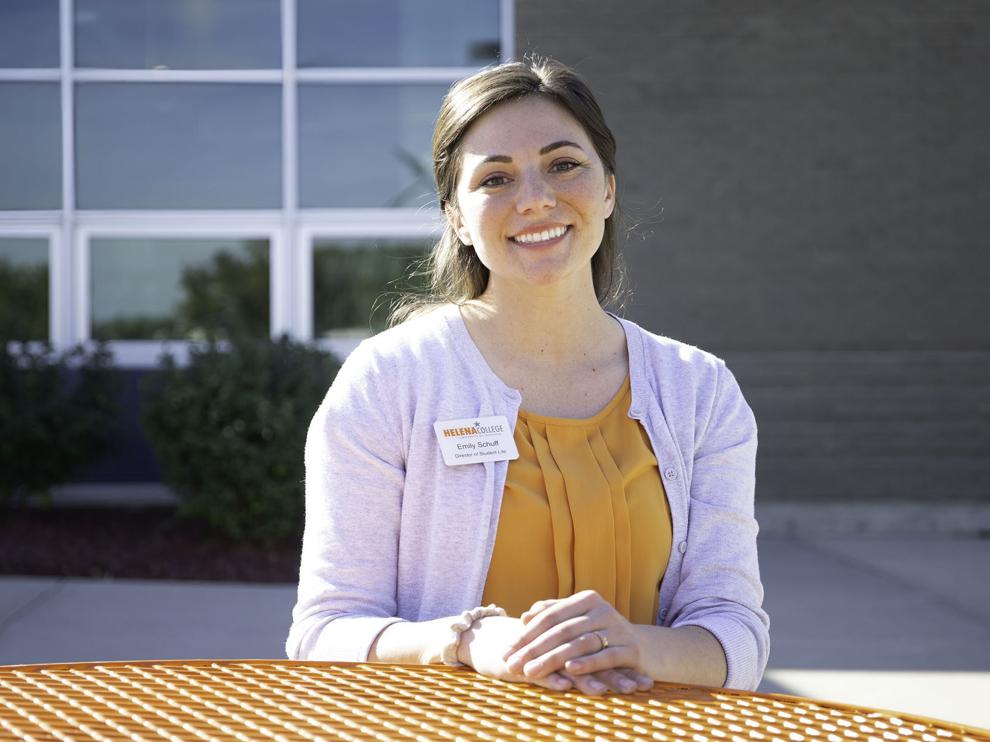 Another significant change is the creation of a new position, the director of student life. Emily Schuff stepped in to fill that role for the college and oversees many aspects of student life at Helena College. 
"It was probably a conversation over the past year," Breitbart said. "We wanted to create a culture of student life and ensure the school is more than an appointment campus." 
As a part-time student wellness coordinator was leaving, it was the perfect time to reevaluate a student-focused position. Half of Schuff's salary is paid for by Helena College's student government, which went to the state Board of Regents in 2019 to request an increase in funding for this specific position to be created. 
In Schuff's own words, she is an advocate for student success outside the classroom. This includes everything in their normal lives such as food security and other challenges students might face. 
"I'm kind of a work/life balance person," Schuff said. "I specialize in having those difficult conversations outside the classroom." 
Schuff works closely with the Associated Students of Helena College and oversees many of the clubs at the school. She serves as chair of the Crisis Assessment and Risk Evaluation board and specializes in directing students to any professional resources that can help them with what they need. 
"I also do a lot of reaching out to community members to organize various things," Schuff said. "It's a dynamic position that will really morph to meet the needs of the students." 
Schuff's daily routine includes lots of meetings with students and community members and lots of planning and programming for the students. One thing she finds interesting is that many students are just finding out about her and the new position, so she is learning daily how to better advertise her services. 
"Sometimes faculty see students as a collective. I see them as individuals. I can't accomplish anything without building those student relationships," Schuff said. "Also, I highly value treating each of them with dignity and respect."