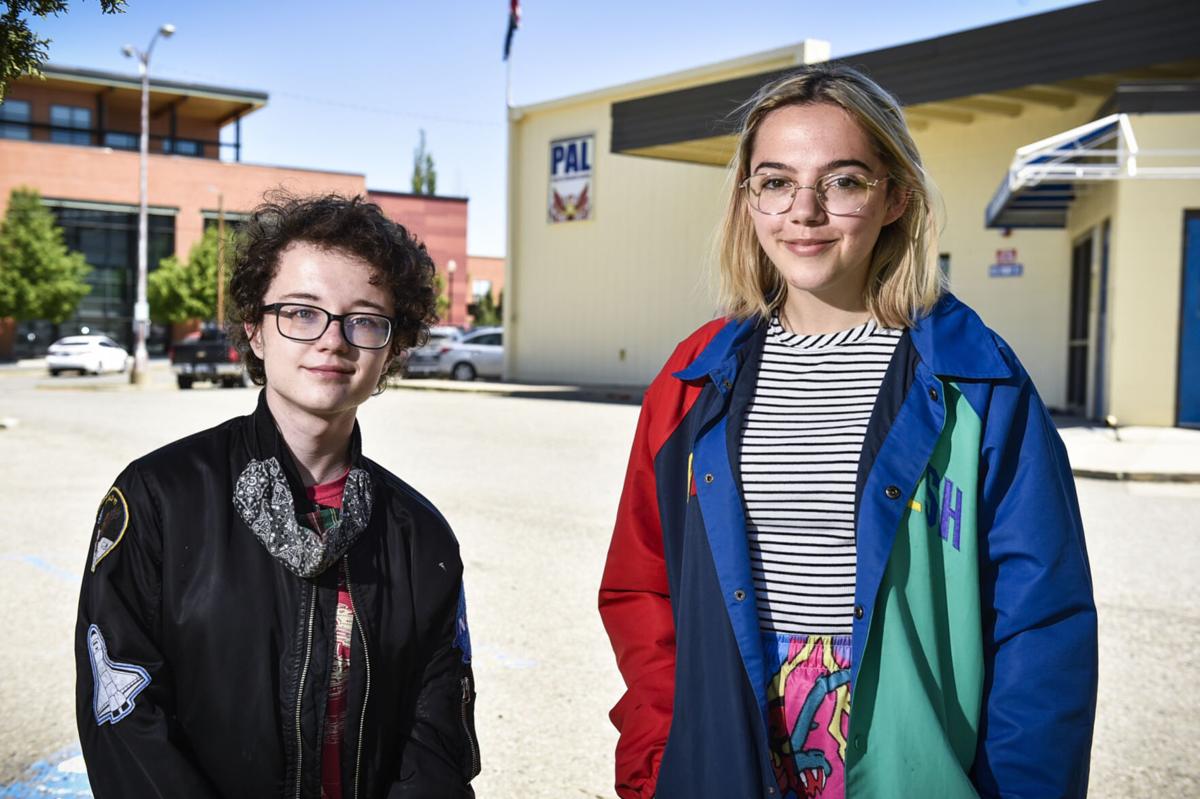 Myles Lee and Becca Caro said they might not have made it to graduation day if it weren't for Helena's Project for Alternative Learning.
The two graduating seniors attended Helena High School before enrolling in PAL. Lee was previously a student in East Helena and Caro came from Helena Middle School. Both transferred to the alternative school near the end of their sophomore year. 
"I basically never went to school once I started freshman year," Lee said. "I was failing all of my classes and then my counselor introduced me to PAL."
Lee said at first he thought that since PAL was an alternative school, it was "the kind of place where troublemakers go."
"Unfortunately that's what a lot of people think. I kind of understood where they're coming from," Lee said. "I had that grudge and I was indecisive about leaving my friends and my sister behind at Helena High."
However, once Lee wound up at PAL, he quickly realized it was the change he needed. At Helena High, he wasn't able to get the attention he needed. He felt like there were so many students that teachers just didn't have enough resources to talk to everyone individually. He said at PAL the relationships get a lot more personal and students don't get new teachers every year, which makes for a more familiar environment. 
"If not for PAL, I would not be graduating high school," Lee said. "Pal has a sense of family and a sense of community."
For Caro, the story was much the same. She said that during her time at HHS, she was simply overwhelmed by all of the homework given out every single night, and when she would miss those assignments it would negatively impact her grades. She said there were so many students and the school was so loud and chaotic that she would get headaches on a daily basis. That is when she realized she wouldn't graduate if she stayed at HHS.
"I just felt not very welcome or very comfortable there," Caro said. "I don't feel unwelcome here. It's appealing to have a smaller school that cares about its students."
Caro's sister had previously attended PAL, and her mother suggested that she do the same. She wasn't able to attend as soon as she would have liked, but she eventually made the transfer. She said it is rewarding to be successful at PAL. 
This was a sentiment echoed by Lee, who said the way PAL's programs are laid out makes students feel better about how they are progressing.
"Here the teachers love you back," Lee said. "You build relationships that you never would at HHS."
Lee and Caro agreed that PAL also has more students correcting the behavior of other students. Lee said that because of this, students are more receptive and understanding. 
"We all know each other," Lee said. "Knowing things about each other boosts the confidence of everyone."
When asked about his favorite moment at PAL, Lee mentioned his class trips, including one to Gates of the Mountains. Lee said PAL get-togethers were so much fun for him and made him feel closer to his peers.
"It made me feel like I was a part of this family," Lee said.
For Caro, her favorite part of high school was a class called "Birth of Montana." She said that in this class students would travel to places across Montana and and learn about the state.
"It was so wonderful," Caro said. "It made the students feel closer and we all feel supportive of each other."
Caro cited a trip to Virginia City, when students learned about various aspects of life in the historic town. Caro said she also loved the Trekking and Tracking class that took students to Spring Meadow Lake and up Mount Helena. It was these hands-on, outdoor learning experiences that shaped Caro's PAL experience.
Following graduation, Lee said he will be taking a break from school, working and saving up some money. He wants to wait until the world is further separated from the COVID-19 pandemic prior to possibly considering more schooling.
Caro said she will work over the summer and attend Helena College in the fall. She is considering studying math there and potentially going to art school later. Caro said one of her ultimate ambitions is to be an animator.