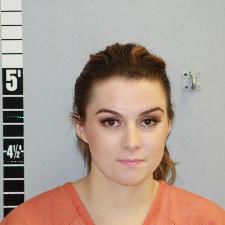 A 23-year-old Helena woman is charged with damaging a vehicle and punching a man in the face.
Krissa Ann Bakke-Carter is charged with felony criminal mischief and misdemeanor partner of family member assault.
The charges stem from allegations that Bakke-Carter keyed a vehicle on two occasions, causing more than $1,500 in damage, and punched the owner in the face.
Bakke-Carter reportedly admitted to law enforcement that she punched the man but denied damaging the vehicle.
All charged are presumed innocent until proven guilty.