A Helena man accused of stealing a cart full of items from a grocery store was arrested early Saturday morning.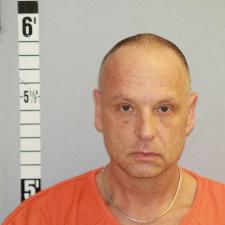 Todd Rude, 49, was booked on charges of robbery, obstructing a peace officer and criminal possession of methamphetamine.
Late Friday night, police were called to Super 1 Foods because a man exited the store via an alarmed fire door with a cart full of stolen merchandise.
The man, who turned out to be Rude, made no attempt to pay for the items before leaving the store. Employees spoke with Rude and asked for a receipt, and Rude became hostile and aggressive, according to court documents.
Rude then made a stabbing motion with his hand and hit an employee in the neck, court documents state. He was holding a knife in his other hand and made comments about stabbing the employee before pushing him into a vehicle, the documents state. 
Rude was later found at a hotel in Helena. When police made contact with him, he attempted to run away from officers. Searching Rude, officers then found a bag of methamphetamine.