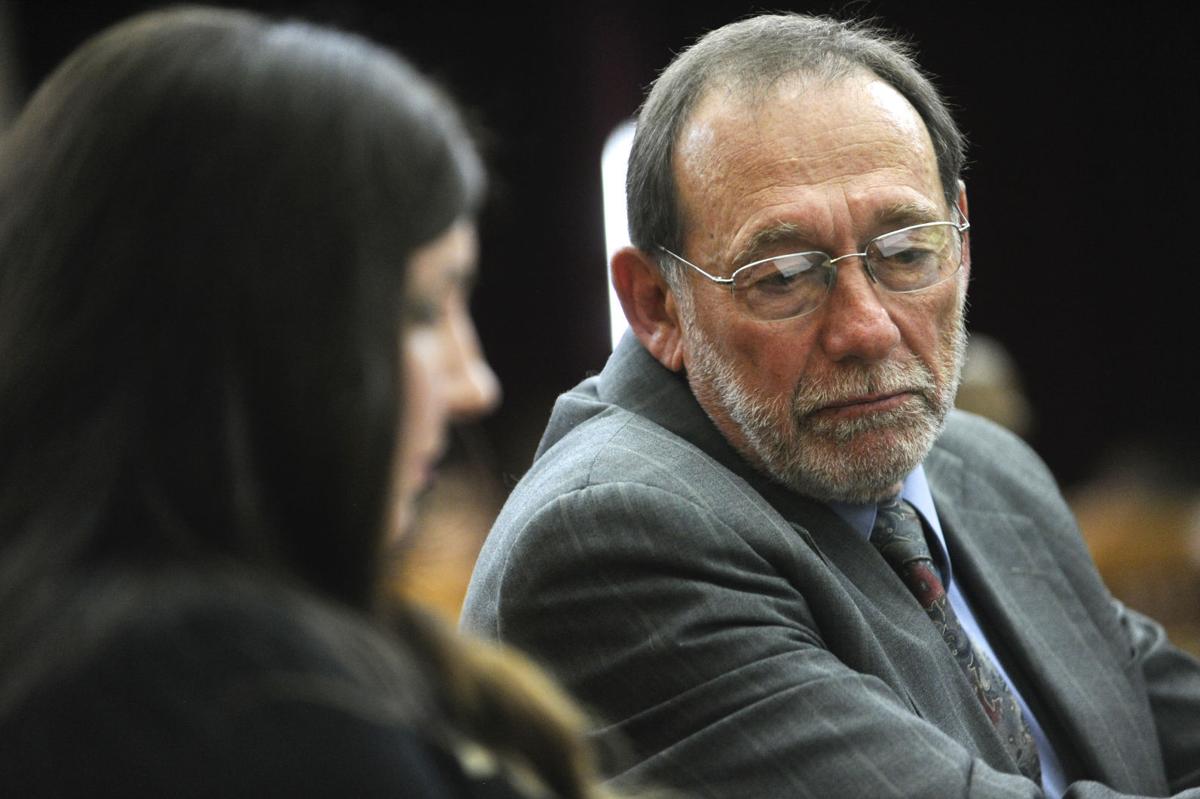 A Helena district judge on Friday ruled on several of James George Stiffler's motions to prohibit the use of certain information during his deliberate homicide trial. 
Stiffler is accused of shooting and killing an alleged intruder who was ransacking his home in 2013. 
The defense motioned to prohibit prosecutors from contending Stiffler was the aggressor in the scenario.
"Whether he was or was not the aggressor will be determined by the evidence, and the jury will be instructed accordingly," Seeley wrote in her order.  
Stiffler's attorneys had also asked the court to not allow autopsy photos to be admitted during the trial, which is set to begin Feb. 1. The defense argued the photos of the alleged victim, Henry Thomas Johnson, are prejudicial and unnecessary. There is no dispute "about the matter of death or the bullet path through Johnson's body," his attorneys wrote in documents.
Prosecutors countered the photographs they intend to admit are instructive and needed to explain their case to jurors. 
In her ruling, Seeley stated, "In the case of photographs of a homicide victim, the Montana Supreme Court has recognized that while such photographs may be gruesome or graphic, their probative value may indeed outweigh whatever prejudice is inherent in such photographs."
Seeley wrote that in accordance with foregoing precedent, she intends to determine the admissibility of the photos either in a hearing on the record or during the presentation of testimony.    
Stiffler's attorneys also asked that prosecutors not be allowed to use the words "arsenal" and "weapon" during the trial.
Seeley said the word "weapon" is synonymous with gun, rifle, pistol and their kin and therefore not prejudicial and allowable. 
"The term 'arsenal' conjures up a more sinister and potentially prejudicial concept when applied to a private residence. The Court sees no need for the State to characterize the firearms in Stiffer's home as constituting an arsenal," Seeley wrote, granting that portion of the requests. 
Stiffler was charged with felony deliberate homicide in April 2015. The court has set aside two weeks for the trial.
Prosecutors say Stiffler shot Johnson in the back on May 22, 2013 as Johnson attempted to flee the home through a window. 
Stiffler has not denied shooting and killing Johnson but through his attorneys said "he was left with no choice but to fire his weapon." Attorneys wrote Stiffler expects the jury will find the shooting was justified by Johnson's "threatening and felonious acts."
Stiffler's attorneys filed a request to dismiss the charge, arguing preaccusation delay. It took 665 days for charges to be filed. 
Seeley ruled no evidence presented supported the claim of prejudice based on lost or diminished memory, nor that prosecutors had delayed charges as a tactical maneuver. 
Stiffler called 911 about 2:40 p.m. that day to report he shot and killed a home intruder, who was later identified as Johnson, charging documents state. Stiffler told investigators that he arrived at his home on Canyon Ferry Road to find the door open, a strange car in the driveway and an unknown man inside. Stiffler armed himself with a pistol from his pickup truck and went into his house.
When he saw Johnson heading for the back door, Stiffler told him to stop, according to the account in the affidavit. Stiffler told investigators that Johnson then moved toward him threateningly, and Stiffler fired his pistol. At that point, Johnson allegedly turned and fled out a window in an adjacent room.