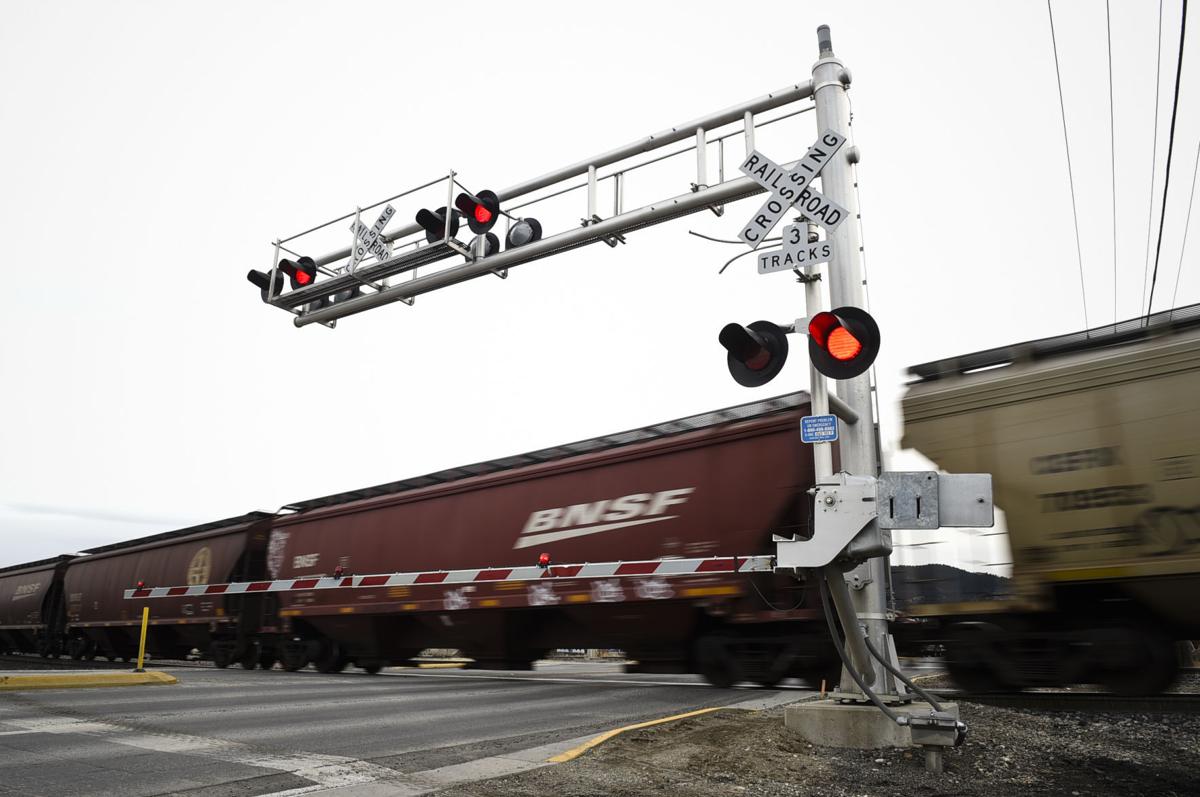 Those struggling to cope with the screaming blast of train horns that often shatter the silence in Helena may soon get some relief. 
While the city's railroad quiet zone will take effect in mid-December, it won't necessarily guarantee the trains moving coal and oil will pass through Helena silently every night. 
A joint project between the city of Helena and Montana Rail Link, the quiet zone will become official on Dec. 19.  
The Federal Railroad Administration allows local governments to install curbing and horns that satisfy federal safety requirements and allow a city to create a quiet zone.
The zone has been considered since 2015 and the engineering plan was formed this past year, with the final project cost coming in at just under $600,000.
The zone essentially gives engineers the option to not blow their horn and incorporates several other safety features as well, such as wayside horns and medians.
The zone goes from Joslyn Street to Carter Drive, covering all railroad crossings in Helena.
City engineer Ryan Leland explained that the quiet zone required improvements to existing crossings, including "extending crossing arms, adding medians" and "wayside horns, mounted to poles that direct the sound of train horns to traffic."