A 32-year-old Helena man was arrested Sunday on suspicion of fracturing another man's skull with a hammer.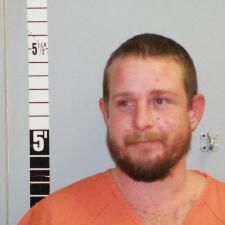 Law enforcement officials responded to the 3500 block of Standberg Drive to the report of an assault early Sunday morning. There they spoke with Johnpaul Able Lowrie, who was described as having bloody clothing and minor injuries to his face, according to court documents.
Lowrie reportedly told investigators the other man approached him aggressively after Lowrie asked for a cigarette lighter. Lowrie said the man punched him in the face, at which time Lowrie struck him "multiple times in the head with a hammer."
The alleged victim told investigators he was trying to sleep when Lowrie entered the room to ask for the lighter, and was told to leave. Lowrie reportedly returned holding the hammer. The alleged victim said he feared he would be attacked, court documents state.
He told authorities he came out of the bedroom and punched Lowrie in the face, and was then struck several times with the hammer. He punched Lowrie several more times before becoming free, according to court documents.
The alleged victim was transported to St. Peter's Hospital and diagnosed with a fractured skull, court documents state.