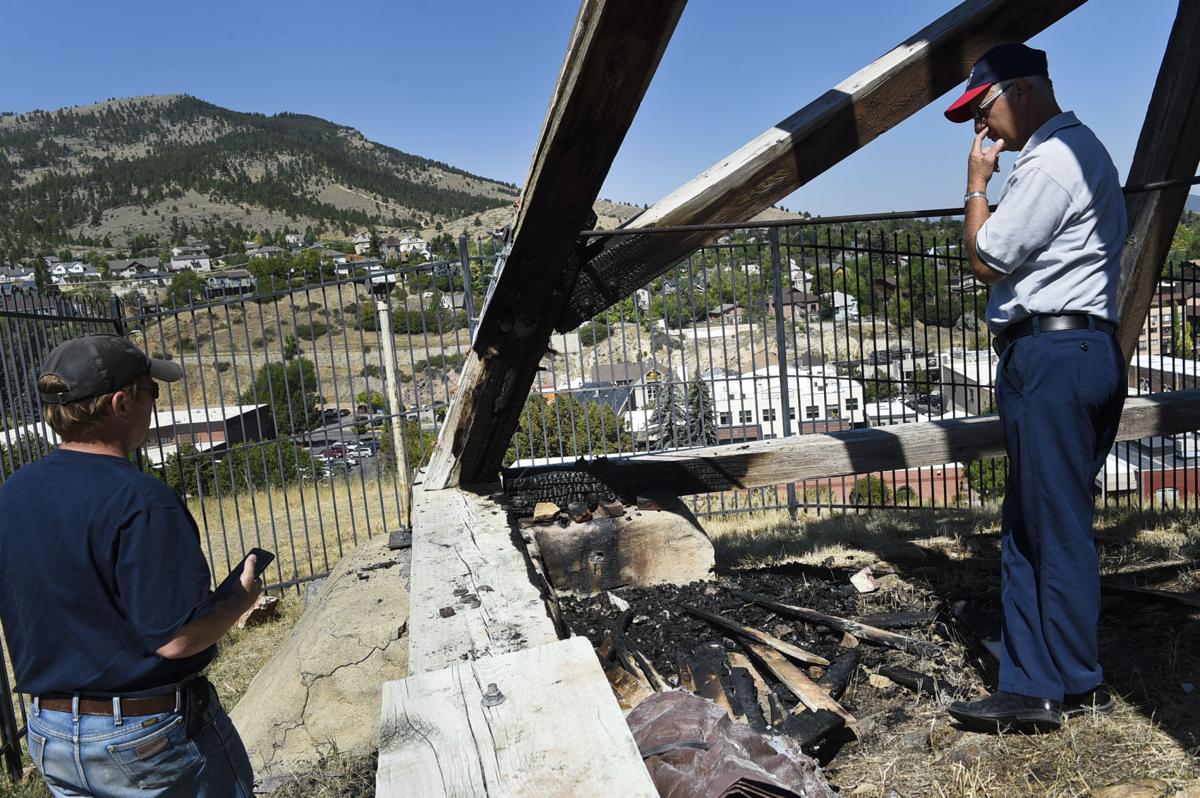 Part of the historic Helena Fire Tower was damaged in a "suspicious" fire early Tuesday, the Helena Fire Department reported. 
Firefighters responded to a report of a fire under the Fire Tower around 3:30 a.m. and found the southwest structural support beams and some wood being stored in the area ablaze, officials reported. The fire, which was concentrated near the base of the tower, was quickly extinguished. 
"The fire tower appears to be in no immediate danger of failure but large structural members will need to be evaluated for stability," according to a press release from the fire department, which added that the cause of the fire is "suspicious in nature."
"This is a really historic structure, and it has a lot of prominence in the community, and I just hope that if it does need to be rebuilt in these areas that the community will assist in that," Helena Fire Marshal Craig Trapp said. "It's something this community, I don't believe, can do without because it has so much historical value."
The Helena Fire Department and Helena Police Department are investigating the cause of the fire. As of mid-afternoon Tuesday, they did not have any leads. 
Anyone with information about the fire is asked to contact the Helena Fire Department at 447-8472 or Crimestoppers at 443-2000. 
The first watch tower overlooking Last Chance Gulch was built in 1868 in response to the frequent fires that periodically destroyed parts of the early community, according to information provided by local historian Ellen Baumler. Volunteers took turns scanning the gulch from the top of the tower and alerting the community of any smoke.
The original tower was destroyed in a fire, and the current structure was built in 1874 using the millwright techniques of beams bolted together, Baumler wrote. 
Nicknamed the Guardian of the Gulch, the Fire Tower is now a symbol of Helena that is used in marketing logos and business names around town. It is listed in the National Register of Historic Places. 
"I think that it's one of those symbols that reminds us of our humble roots and how important that early community was, and how much care they took of the early settlement," Baumler said.