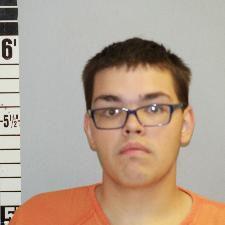 A 19-year-old man is accused of repainting a car and selling it for parts in order to avoid having it repossessed in Helena. 
Benjamin Alex Justin Snell of Bozeman is accused of theft, a felony.
On Nov. 21, 2017, officers responded to a call about a missing vehicle. The caller, Snell, said he had left the vehicle in a Helena parking lot to be repossessed by a company, but that the vehicle went missing before the tow truck appeared.
An officer spoke with a repossesser who said they had been unable to find the vehicle and that a GPS unit used to track the vehicle had been removed.
The officer then learned that the vehicle had allegedly been repainted by Snell and taken to a salvage shop, where it was still sitting.
Snell was taken into custody at the Lewis and Clark County Detention Center. 
All defendants are presumed innocent until proven guilty.