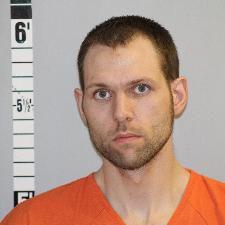 A 26-year-old Billings man is accused of hiding a truck used in a series of mail thefts in Lewis and Clark County.
Tyler Mitchell Bummer is charged with felony counts of possession of dangerous drugs and tampering with or fabricating physical evidence and a misdemeanor count of possession of drug paraphernalia.
On April 13, a Lewis and Clark County sheriff's deputy responded to a call about the location of a truck used in mail thefts around the county. The deputy located Bummer, the owner of the truck, who said he was afraid after seeing the truck in local news coverage and hid it.
Bummer also said he had removed a toolbox in order to stop the truck from being easily identified, according to court documents. Bummer was arrested and taken to the Lewis and Clark County Detention Center, where he was searched. Detention officers found a glass pipe and two small baggies containing meth in Bummer's pockets.
All charged are presumed innocent until proven guilty.