Elk and deer fared well through a tough Montana winter and hunters should see plenty of opportunities to bag a buck or bull this fall.
Whether it's high country elk or mule deer or lowland whitetail, Montana offers some of the most liberal seasons in the West. Archery hunters have six weeks to chase rutting bulls followed by another five weeks of general season. If that isn't quite enough time, extended shoulder seasons open up opportunities for antlerless elk harvest in many areas into February.
The 2017/2018 hunting season was a good one for harvesting big game in Montana, with records showing hunters taking home more than 30,000 elk and nearly 106,000 deer. Last year's solid season came off a lower harvest in 2016/2017, marked by mild temperatures followed by heavy snow.
"The winter was toughest up in northwest Montana and we did reduce some antlerless opportunities up there," said John Vore, game management bureau chief for Montana Fish, Wildlife & Parks. "For the rest of the state, deer and antelope are just doing great out there and we didn't have a hard enough winter to affect elk populations."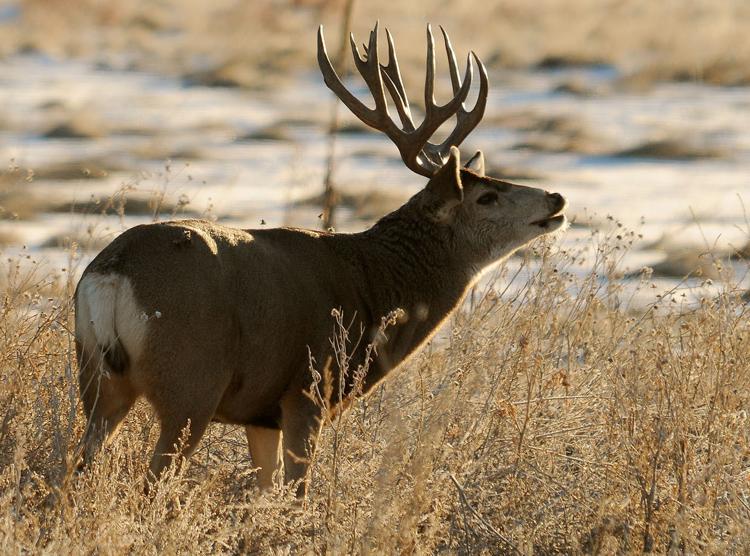 Biologists were already seeing good fawn production for deer and antelope, particularly in eastern Montana, he added.
Southwest Montana's Region 3 holds by far the most elk of any region in the state. With an estimated population of more than 70,000, most districts remain at or above objective.
Central and eastern Montana holds burgeoning elk populations as well, with nearly every district in Regions 4, 5, 6 and 7 over objective.
Western Montana's Region 2 is a bit of a mixed bag of districts over, at and below objective.
And northwest Montana's Region 1 holds both the lowest elk numbers in the state as well as the most district below population objectives.
When it comes to mule deer numbers, populations had a decent bump from last year. The current population estimate of about 386,000 is up about 20,000 from the previous year, and well above the long-term average of 285,000.
Central and eastern Montana are still the places to look if mule deer numbers are what hunters are after, with Regions 4, 6 and 7 holding nearly 250,000 of the statewide deer total.
There may not be as many whitetail as mule deer in the state, but the estimated total of about 235,000 is still above the long-term average of about 200,000. And also, unlike mule deer, whitetail are thickest in western Montana where Regions 1 and 2 hold more than half of the state's total population.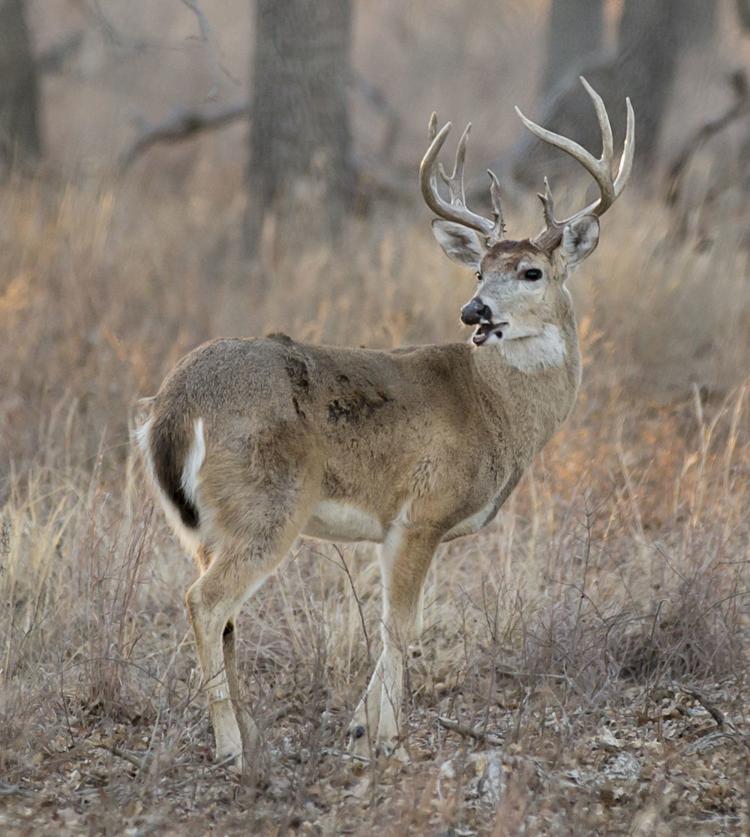 Chad Klinkenborg is the regional director for the Mule Deer Foundation in Montana. Working across a landscape as diverse as the western and eastern halves of the state is something he relishes.
"I think there are challenges to it but for me, personally it keeps it exciting working in different habitat types," he said.
In the eastern part of the state, plentiful habitat has allowed the species to continue to flourish. There, the organization typically focuses on range improvements and, specifically, fence removal, which pose a hazard to fawns. They also work on hunter access and anti-poaching projects to keep game herds safe.
The organization specializes in habitat improvement projects in western Montana where intermountain sage brush has seen depletions. Their work includes conifer removal, prescribed burns and weed control with the goal of providing productive grassland habitat for deer and other wildlife.
For Klinkenborg, mule deer may have once been a species overshadowed by elk, but no longer.
"I consider them kind of an icon of the West," he said. "It's a species you can only hunt in one part of the world and that's the western U.S. Finding a big mule deer and harvesting a big mule deer in the Rockies is a challenge and I think it adds to the allure."