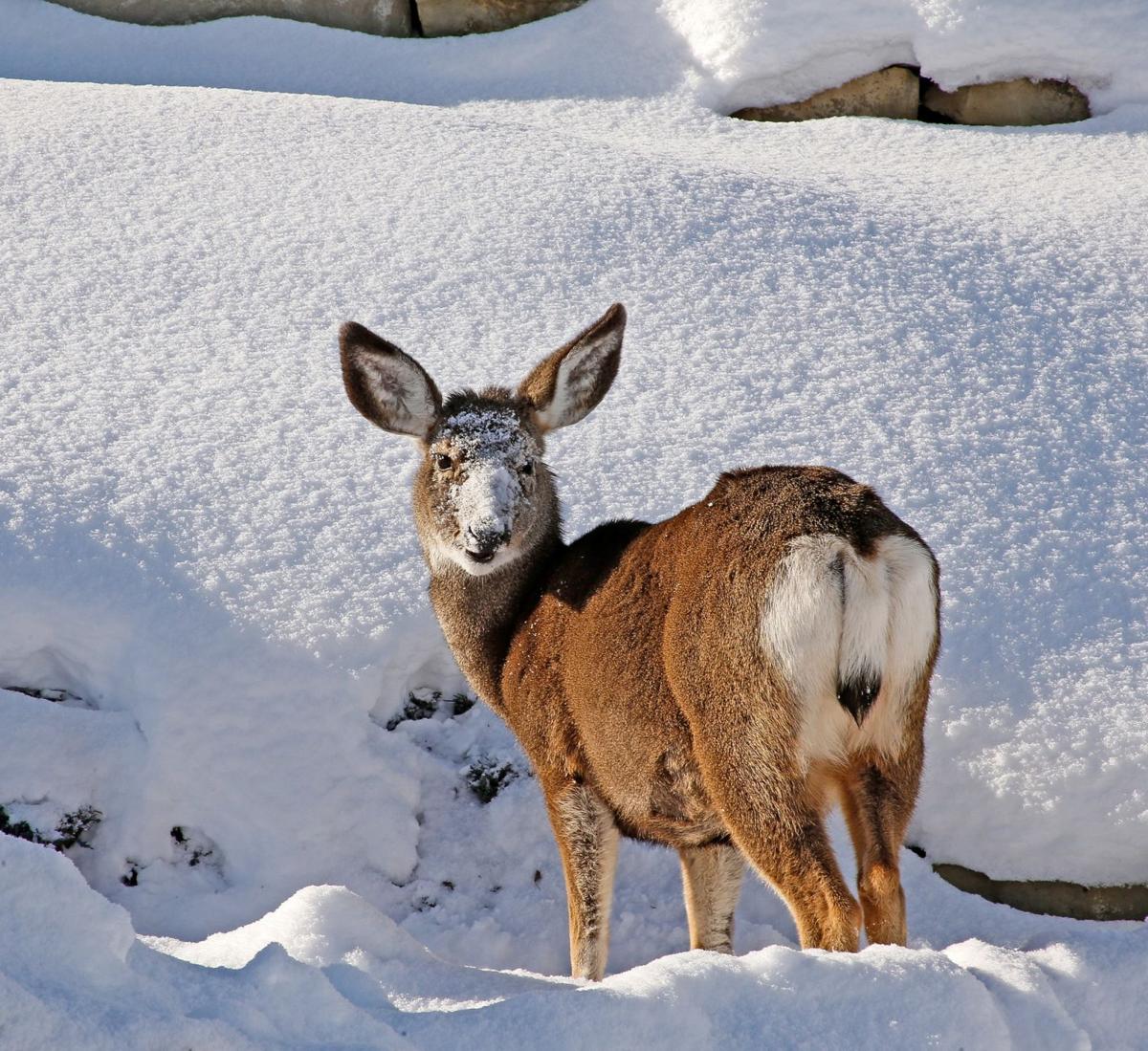 Ten deer tested positive for chronic wasting disease in Carbon County in Montana's first-ever hunt to assess the disease's spread. That's a small enough number that more herd management isn't needed, according to Montana Fish, Wildlife and Parks.
Results of testing and herd prevalence calculations were announced in a press release issued by FWP Tuesday afternoon.
"Biologists generally consider management action to control the disease if at least 5 percent of the herd is infected," according to the release. In Carbon County, CWD is believed to affect 2 percent of animals in herds from which samples were tested.  
Eight mule deer and two white-tailed deer harvested tested positive for the disease.
Despite the low percentage, decision-making for further CWD management is complicated by the fact that the majority of positive tests came from Hunting District 510, located between Belfry, Warren and Bridger, according to the release. 
Testing of samples from that district placed prevalence closer to 10 percent, said Emily Almberg, an FWP wildlife research specialist quoted in the release. 
"We may need to do something just in that area," said FWP information specialist Bob Gibson. "That's not something that will probably happen this year, but it's certainly something we will probably make plans for if it continues to be true." 
In particular, CWD-positive deer in District 510 were found primarily along the Clarks Fork of the Yellowstone River near the Crow Reservation, Gibson said. 
A total of 215 mule deer and 112 white-tailed deer were harvested in Carbon County during the special CWD hunt. Additional harvested and tested deer during the general hunting season were also factored in, bringing the total animals tested to 400.
The first animal to test positive for CWD in Montana was harvested in fall 2017. Previously, the disease had been found in animals harvested in states and provinces bordering Montana. 
The fatal neurological disease affects deer, elk and moose. People are advised not to consume meet from afflicted animals even though the disease has not been proven to be contagious to humans. 
Be the first to know
Get local news delivered to your inbox!