Mountain lion management in Montana is on the cusp of significant change as Fish, Wildlife and Parks will soon release for public review and comment a new strategy for monitoring and counting the feline predators.
"Our challenge has always been not having the ability to count lions," said Jay Kolbe, the Montana Fish, Wildlife and Parks biologist who led the writing and research of the Montana Mountain Lion Monitoring and Management Strategy. "That's always been the missing piece of the management puzzle."
The Fish and Wildlife Commission will be briefed on the new strategy at its meeting Wednesday in Helena. The public can comment on the new strategy until Jan. 11. By February the commission is expected to take action on the plan. The discussion over setting new mountain lion hunting seasons and quotas would then begin in August 2019.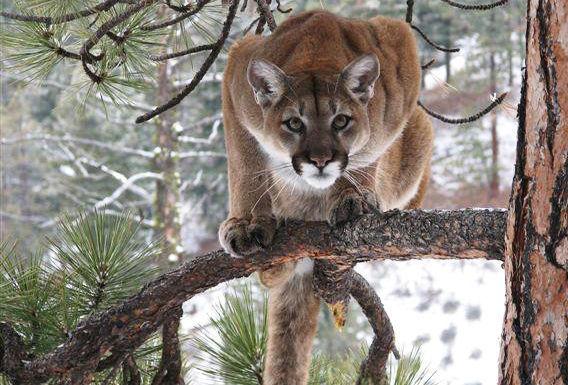 Ecoregions
Montana is estimated to be home to about one to four lions every 37 square miles where there is good lion habitat, according to the document. The best habitat in the state may contain up to five lions every 37 square miles.
Northwestern Montana is the state's premier lion habitat and will be one of the state's four new ecoregions, the others are West-Central (parts of FWP Regions 2, 3 and 4), Southwest (Region 3 and part of 5) and Eastern. The Eastern Ecoregion will be the largest in the state — including all or portions of FWP Regions 4, 5, 6 and 7. But much of the best lion habitat in Eastern Montana is on Indian reservations where FWP does not manage wildlife.
Kolbe is excited to put the new lion strategies to work and find out how big the northwest population of lions really is, and to see how that differs from the Southwest Ecoregion near Bozeman.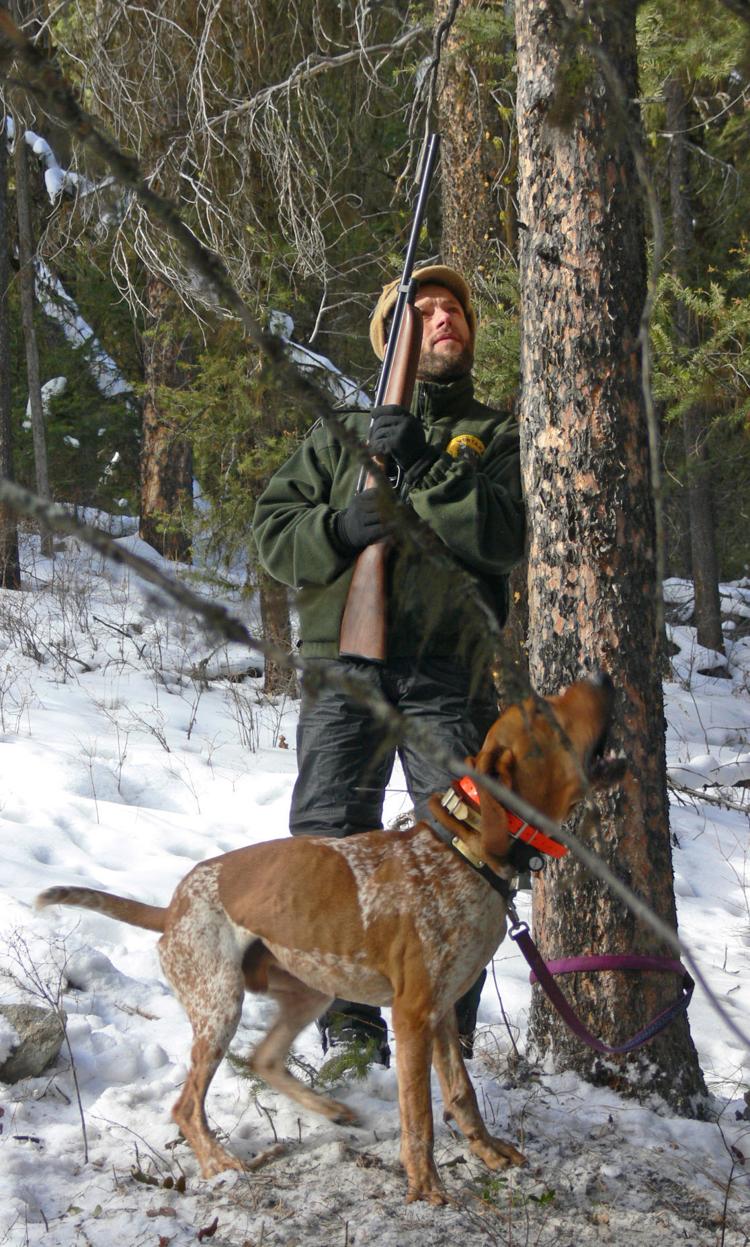 Estimating
At the heart of the plan are new methods for estimating lion populations. Unlike other game animals, such as elk and deer that can be counted on winter ranges in the same place each year to establish population trends, mountain lions are secretive.
FWP will "use a 'resource selection function' (RSF) model to depict and analyze the state's mountain lion habitat. A RSF is a statistical model that represents the relative probability that an animal will select a particular place or resource," according to the plan
By using hunters and their hounds to track and tree lions, DNA samples can be gathered with darts. DNA collected from scat and hunter-killed lions will also add to the database.
"Lion hunters will be an integral piece of the program," Kolbe said. "We need trained hound handlers to gather the monitoring data. Hopefully that adds credibility to the program."
This so-called "spatial capture-recapture" method is based on the idea that lions gravitate to certain types of habitat in a sampling area. Data from this subset of lions can be inferred across the larger landscape, based on the habitat that was identified via the resource selection function.
"This allows information about lion abundance within Monitoring Areas to be used to estimate lion populations at the ecoregion scale," the plan states.
Veteran houndsman Grover Hedrick, of Boulder, said he has concerns that the new plan doesn't require FWP managers to use the plan. "They're not even required to look at it," he said. "What's the sense of doing this if nobody follows along?"
You have free articles remaining.
Hedrick also worries that if there's an overharvest in an area, due to a big snowfall that makes it easier for houndsmen to track lions, that FWP won't be able to compensate and lessen the harvest the following year.
"I've been going to fish and game meetings for 40 years and have never seen it yet," he said.
Kolbe responded that the Fish and Wildlife Commission expects "FWP data and recommendations to be consistent with management plans and strategy guidance whenever possible."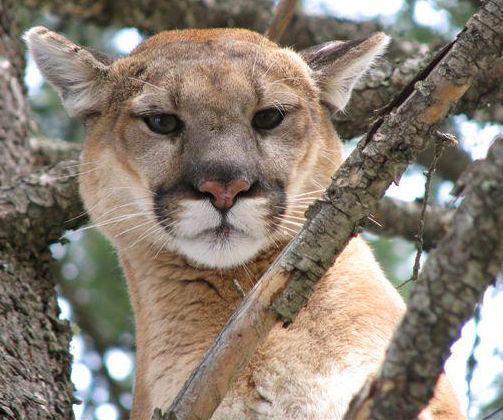 New game
Montana's lion hunting seasons used to be cobbled together in response to complaints from sportsmen about lion overpopulations or their decline. Few other game animals seem to have such a passionate following among a relatively small, dedicated group of hardcore hunters.
"It is the most contentious species to manage because we didn't have a way to count them," Kolbe said.
"Montana's mountain lion hunting regulations became increasingly complex, and inconsistent, during the 45 years since lions were designated as a big game species," according to the plan. "New and modified regulations were adopted in an ad hoc fashion as various Fish and Wildlife Commissions struggled to address public concerns about harvest levels, prey populations, harvest distribution, parity between hound handlers and hunters without dogs, nonresident and outfitter participation, human-lion conflicts, and scores of other issues.
"Statewide lion density declined and recovered dramatically between the mid-1990s and late 2000s," the document states. "This pattern was, in part, driven by dramatic changes in statewide harvest rates that are unlikely to be applied in the future."
Hunter harvest
Once this new strategy for monitoring populations is enacted, the next step for FWP will be to set population objectives for the ecoregions based on public comments. In those objectives will be targets for lion age structure as well as actual harvest plans.
Even though it will be several years until the ecoregions' populations have twice been estimated using the new techniques to provide some solid data, FWP will still be able to set the lion harvest.
"We don't necessarily need to know what the population is to have people say we want more or less lions," said John Vore, FWP Game Management Bureau chief. "That will be a heavy lift."
"It will be a continuing process, adjusting objectives over time to make better predictions about whether and how future harvest levels" affect what FWP knows about lion ecology, Kolbe said.
"Our hope is to get a better handle on lion populations and trends, then everyone will be on the same page at least to the lion's status, and then we can have a discussion about how to manage them," Kolbe said.