It's an area roughly the size of Glacier National Park or the Bob Marshall Wilderness.
But these particular million acres are not one contiguous landscape and did not come in one fell swoop. It took four decades and more than 800 negotiations across the state of Montana. Last Saturday, White Sulphur Springs rancher Phil Rostad signed the conservation easement for his family ranch, pushing the total acreage held in easements by the Montana Land Reliance over the million-acre mark.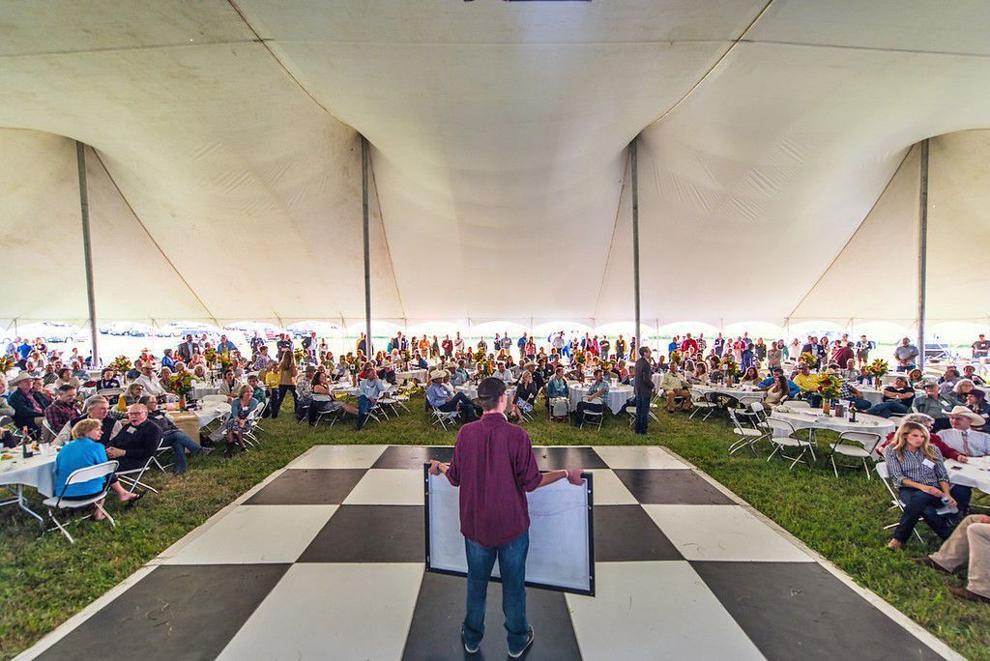 "We're just kind of stewards of the land for our lifetime and then someone else will be the stewards," said Rostad, who is also a longtime MLR board member. "This is the way of protecting it."
MLR was formed in 1978 by Barb Rusmore and Christine Torgrimson with a mission of preserving agriculture in Montana. Historic records show some lean years, with financial descriptions such as "Not much" and "Barely making it" before income picked up and conservation efforts took off.
"In 1982 I think they had like $36.47 in the bank, and the board of directors was trying to decide whether to shut down," said Rock Ringling, MLR managing director, "but they decided to go forward and today we're one of the financially healthiest nonprofits really in the U.S."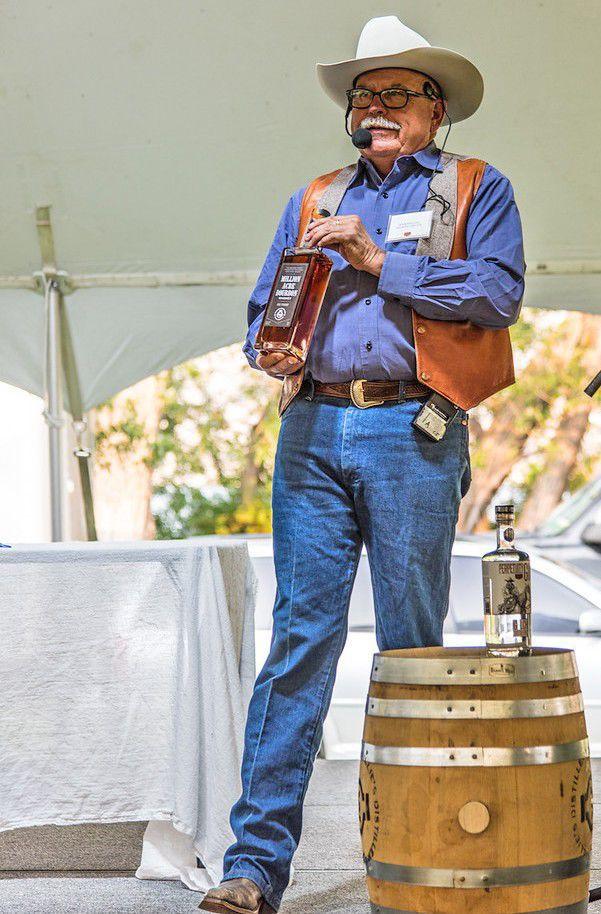 Conservation easements come in many forms and are offered by a variety of government and nonprofit entities. Easements may pay landowners in exchange for habitat improvement, development restrictions or public access on their lands or offer tax incentives, essentially lowering the land's taxable value by restricting subdivision.
Operating out of Helena, MLR typically falls into the latter category, specializing in conservation easements on agricultural property that allows ranching, farming and other traditional uses to continue but limiting construction. Or just take their slogan at face value: "Cows not Condos."
"So it was a slow start because obviously in those early days no one really knows or are not sure about them," Rostad said. "Then a few try it and a few more like what they do."
Fundraising often includes the "trout route," getting potential donors on a drift boat as a captive audience. For many donors that appreciate open spaces, it is not difficult to get them to invest, Rostad said.
"Montana has real cachet as the Big Sky state, and we can tell them 'This is how we'll preserve it,'" he added.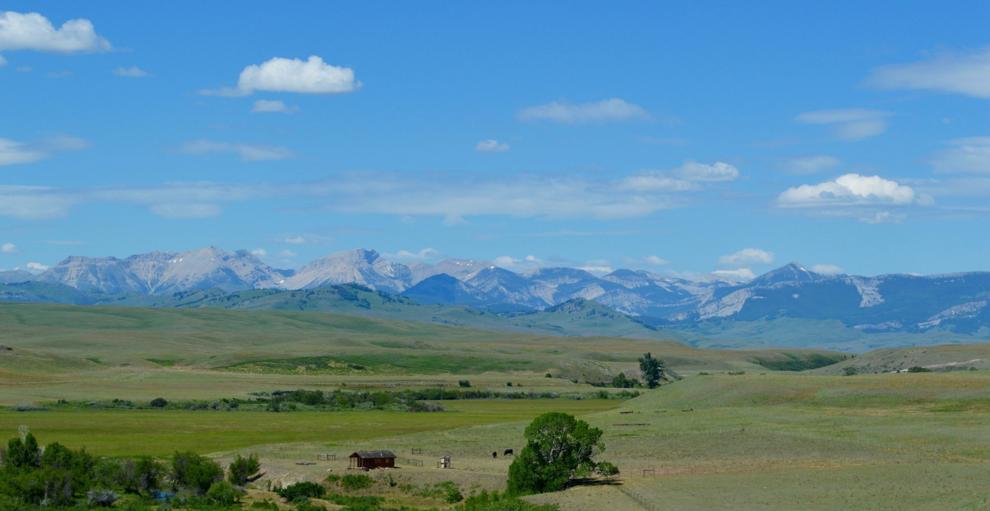 For Rostad, a conservation easement protected his late-aunt's ranch. He has served on the board of directors since 2004, and the fourth generation rancher agreed to put nearly 5,000 acres of his own property under easement, with the stipulation that his signing on the dotted line would push MLR over the million-acre mark.
"It's not stopping at a million acres, that's for sure," he said. "There are a lot of people like me that've spent a lifetime on a ranch, know every fence post and creek and it's nice to preserve it like that."
Ringling echoed optimism for the future.
"I think now we'll see a lot of projects moving east with the priority for those big unplowed grasslands, and filling in places so wildlife corridors and its ag neighbors are protected," he said.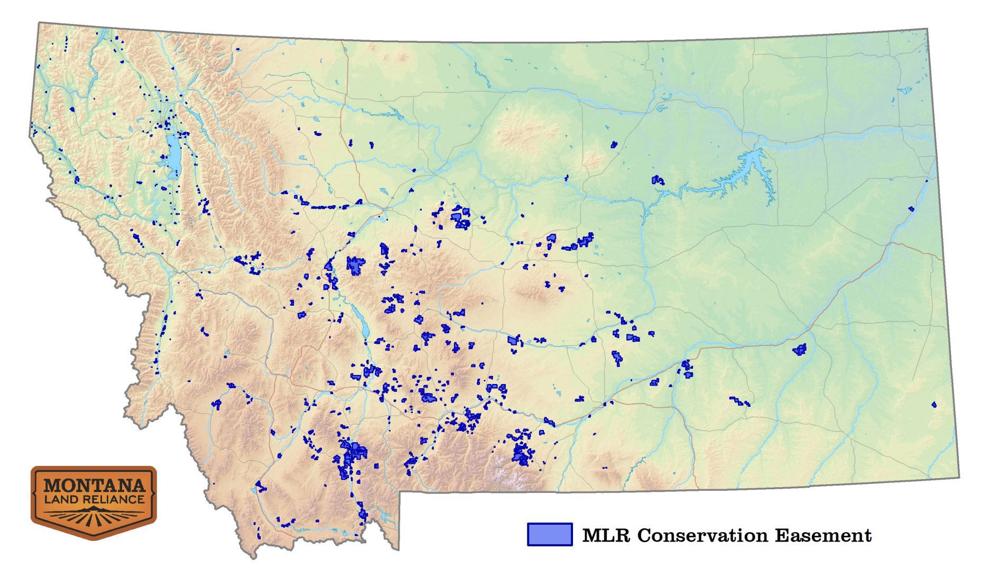 In 2008 MLR received its largest conservation easement — a more than 40,000-acre portion of the Sieben Livestock Co. located near Cascade.
Tyrell Hibbard is the fifth generation in his family to work on the ranch and recalled the uncertainty and eventual consensus that led up to the decision.
"It was absolutely a family discussion for years, probably a decade or more before arriving at the easement we ended up signing," he said. "It really took us that long to get to that level of comfort, but in the end it was kind of an obvious direction to go. For us it was a way to codify our family ethic of stewardship and conservation and ensure it would outlive the family."
Along with a cattle and sheep operation, the ranch has grown in lore among elk hunters. Drawing a tag to hunt the ranch is highly competitive, and while the public is welcomed on the ranch, access is strictly organized with hunters calling to reserve certain dates.
Hibbard said the easement restricts construction, but has had minimal impact on the operation of the ranch. That's the way they wanted it.
"There's been one very tangible benefit going through the easement in that it's been incredibly valuable for building family unity," he said. "It was such a difficult discussion, demanded so much emotionally and intellectually as family members to come together on the same page for the management of the ranch."
Glenn Marx, executive director for the Association of Land Trusts, characterized the million-acre achievement as a testimony to the longevity and ability of MLR to work with landowners. Marx detailed the numbers in amazement: 40 years and a million acres coming out to more than 25,000 acres per year and 70 acres conserved each day.
"They are a very well-run organization, work very hard to fundraise and you have to do that to be able to operate at a staff level to work with landowners across the state," Marx said. "That success does not come easily and does not come without a tremendous amount of hard work. One million acres is really a remarkable achievement."
MLR tapped into the traditional "land-rich, cash-poor" landowners and have been able to offer them a tool toward long-term viability. While open space in Montana can be easily taken for granted, Marx said conserving it comes with benefits beyond those experienced by the landowners.
"Open land also means conservation of riparian areas and shorelines and an abundance of species, from bears to elk to birds to frogs," he said.