An injured horseback rider was airlifted from the Bob Marshall Wilderness west of Augusta Tuesday.
Lewis and Clark County Sheriff Leo Dutton said dispatch received a call at 11:46 a.m. from a personal locator beacon company reporting that an emergency signal had been sent.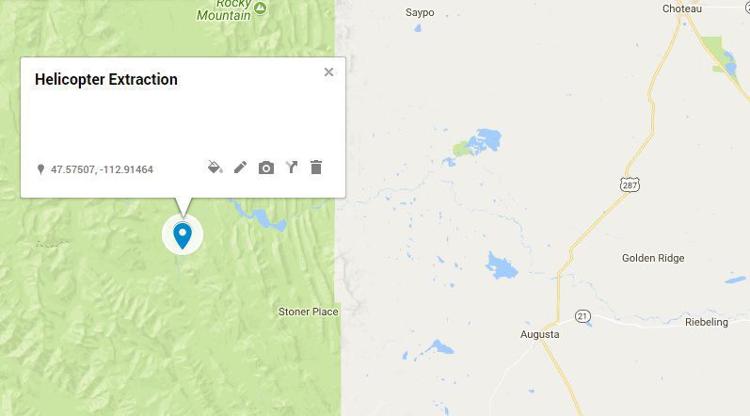 Authorities then received a call from the beacon's emergency contact reporting that another message had come through indicating a "horse wreck" had occurred and a "helicopter was needed," due to shoulder and back injuries, Dutton said. The injured party was reported as a 58-year-old Columbia Falls man on a horse packing trip with another person.
Mercy Flight responded and landed at the site approximately 26 miles west of Augusta along the North Fork of the Sun River. The man was airlifted to Great Falls in significant pain but in stable condition, Dutton said.
This is the second helicopter rescue in the same area in a week and a half in which a personal locator beacon was deployed.
"Once again, it's a great idea to have a personal locator beacon when you're back there," Dutton said.