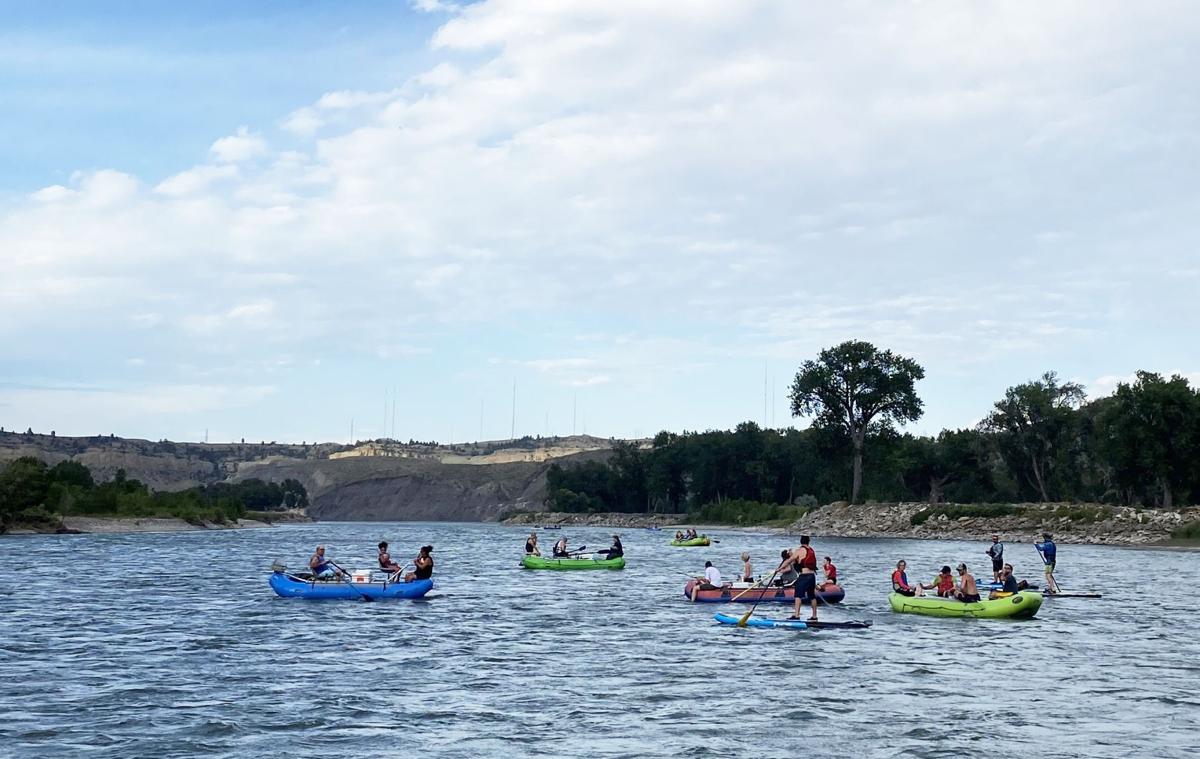 The boat launch and parking area, located across the Yellowstone River from Riverfront Park, is the starting point for the loosely organized Friday Night Floats. From there, the flotilla sets off downriver to enjoy each other's company, the water, scenery and often a few beverages.
Entertainment may be provided by people just learning how to row, or paddle boarders who can't manage to stand up.
The boats cluster along the way at islands to allow the floaters to stretch their legs and socialize before taking out at East Bridge fishing access site about five miles downstream (across from the wastewater treatment plant). The floats typically take about two to three hours, unless there's a raging upstream wind like last Friday.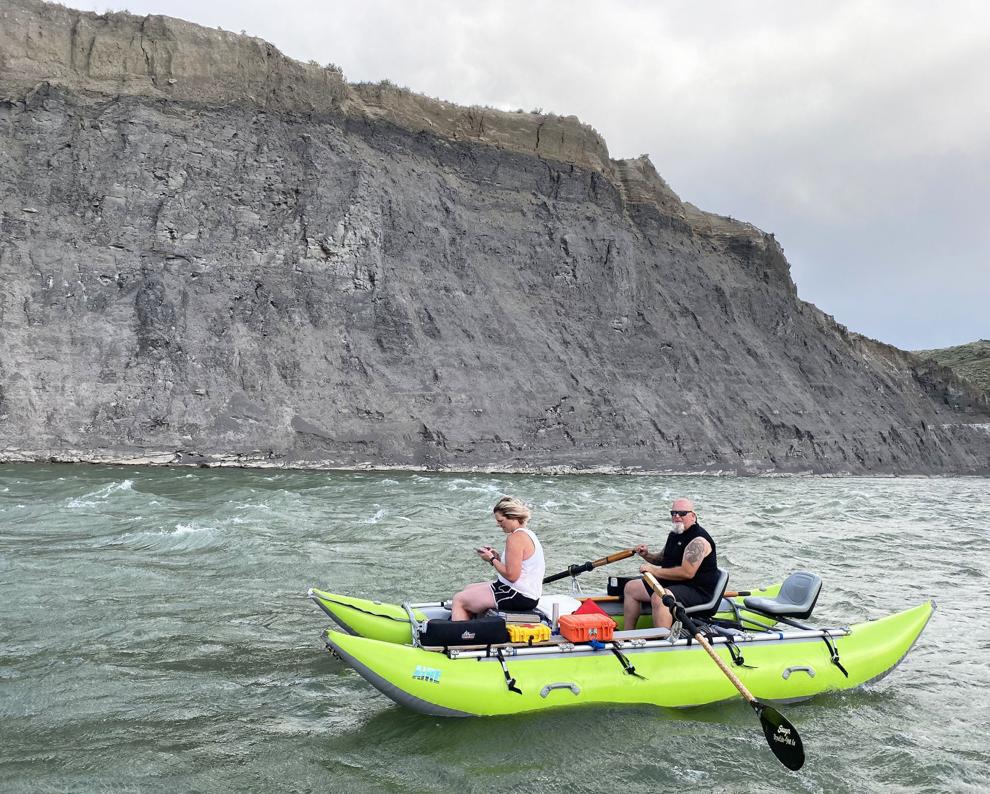 The celebration of river recreation is open to all types of watercraft, from stand-up paddleboards to rafts, canoes, drift boats, john boats and catarafts. The use of inner tubes and discount boats is discouraged, since they aren't as safe on a big river like the Yellowstone. Lifejackets are required. Glass containers are discouraged. Bring a trash bag and help clean up the riverbank as you go.
This Friday, July 24, the group has two kegs donated by Uberbrew. Cups will be sold with the money raised going to a group member who was recently diagnosed with cancer, according to the Friday Night Floats' Facebook page.
The float trip was started in 2011 by Matt Sather and friends. The addition of the new boat launch at Blue Creek has made the outing a lot easier, since there's now a genuine boat ramp. Before, the group's participants used to wrestle boats in at Riverfront Park.