While most pet travelers are typically dogs, there is an increasing number of road trippers of the feline persuasion packing up and adventurin…
More than 600 dogs and cats flew across the Pacific Ocean from crowded Hawaii shelters to Washington state, Oregon, Idaho and Montana, where t…
National Cat Day, to raise awareness of cat adoption, is Oct. 29 in the United States. Here are 20 photos to celebrate our feline friends.
Dog owners might need to administer first aid care until a veterinarian can perform further medical treatment. Here are tips on how to do so.
From Chewbacca to a slice of pizza to a dinosaur, here are 10 costume ideas for your dog or cat this Halloween.
This year, instead of just celebrating Oktoberfest, think... Barktoberfest!  Sampling great brews is a huge part of Oktoberfest fun, and brewe…
Adventuring is always more fun when shared with your pup -- especially if the two of you are going it alone. Taking a solo trip with your pet …
A dog's begging at the table can quickly become a problem. The American Kennel Club offers the following tips to stop it before it becomes a nuisance.
Check out what foods may help your child sleep better at night, see some tips on preventing remote learning burnout, some ideas to start savin…
Calming dog treats can help de-stress your dog but shouldn't be used as an alternative to exercise, mental stimulation and training.
Never give human medication to a dog without first being advised by a veterinarian. Human pain or anti-inflammatory medication such as ibuprof…
Whether you like ghoulish tales steeped in history, or exciting ghost hunts complete with spirit-sensing gadgetry, ghost tours across the coun…
To reduce pet allergy effects, an important first step is to encourage hand-washing after petting an animal to minimize exposure to the eyes or nose.
A new study has found that some breeds of dogs are more playful than others. 
Here are six reasons you should keep your dog leashed on a trail, plus more tips for a safe hike and some dog-friendly historical walking tours.
Here are some ideas to help you add extra money to your savings account each month, how to create the best home learning environment for your …
Spending time in nature is one of the best activities you can do with your pet, as it's something you'll both truly enjoy. Scenic, sincerely, …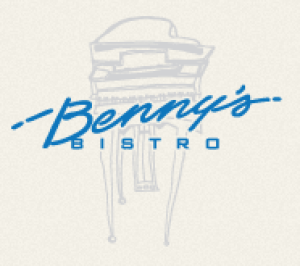 Marysville House Historic Bar & Steak House
Leaves are falling, autumn is calling! It's the perfect time to embrace the world's natural beauty and head on a fall getaway. Buzz60's Chloe …
Skin is a reflection of what is going on inside the body, plus a combination of genetic inheritance, hormones, and lifestyle. However, the way…
Halloween can be a stressful time for our canine companions, which is why it's important to start preparing them now.
This year has completely flipped the 'school's out' slogan to school being in! Here's some tips on how to turn your home into the best educati…
It wasn't just our world that changed with the pandemic, things were turned upside-down for our pets too. Buzz60's Maria Mercedes Galuppo has …
With 59% of Americans living paycheck to paycheck, saving money is more important than ever. Veuer's TC Newman has some monthly expenses to tr…
Back-to-school time looks a little different for most families this year. But schedule changes can be stressful for dogs, too. Here are some tips.