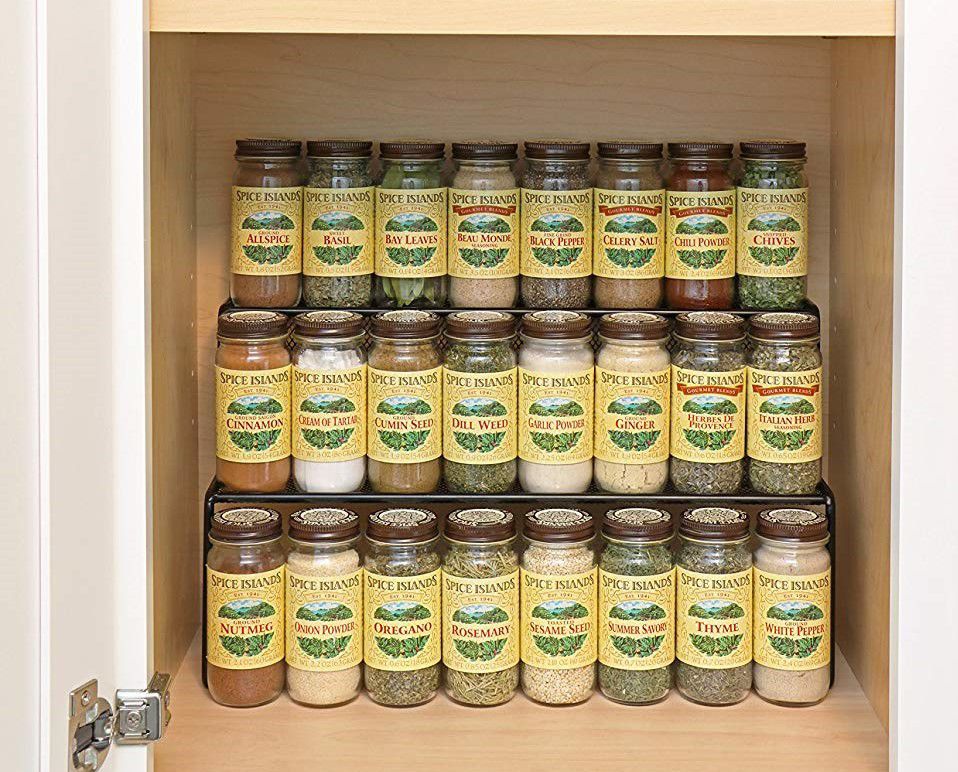 If there's one place in most homes that never seems to have enough storage space, it's the kitchen. Between the dry foods, cookware, spices, and flatware, kitchen cabinets are often stuffed to the brim making it nearly impossible to find what you need to cook every day. Here's how to increase your shelf space and stay organized without a major renovation.
1) Use stackable organizers for double the storage.
If you need more space for flatware, going vertical is a simple solution. These stackable kitchen shelf organizers from DecoBros can help you double your kitchen cabinet space in seconds for under $20. They're also expandable so you can fit them to your cabinets.
2) Elevate your spices.
Organizing your spices can save you time and frustration when you cook—but it could also give you more shelf space. This 2-tier elevated spice rack keeps all your spices visible at one time and holds 16 jars while clearing up space below the rack for other kitchen items.
3) Organize the lazy way.
A lazy Susan turntable makes it easy to access anything in your kitchen cabinets with a quick rotation but adding a 2-tier turntable can double your shelf space too. This 2-level turntable is 10 inches in diameter and fits in most kitchen cabinets.
Sprout new ideas
With our home & garden newsletter!