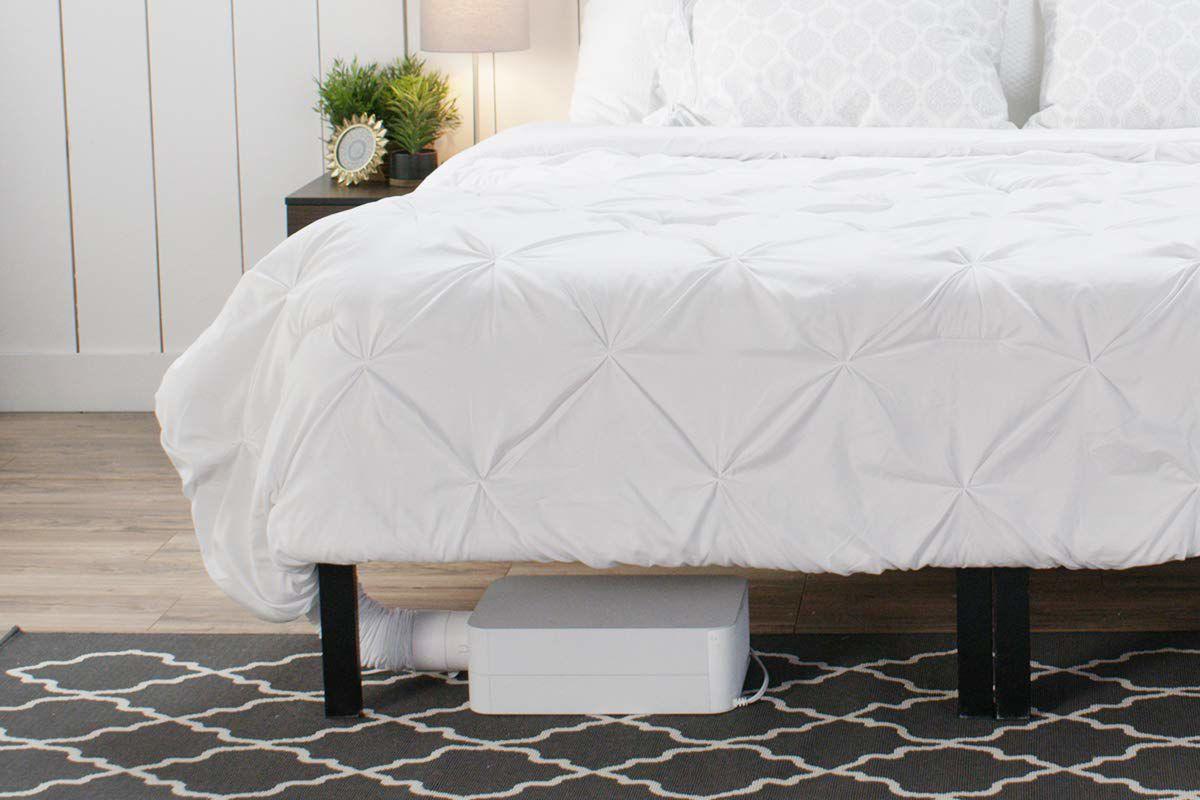 Whether you're a hot sleeper who finds yourself kicking off the sheets and blankets every night or a cold sleeper who piles on duvets and still can't stay warm, this genius device will keep you the perfect temperature all night long. The Bed Jet 3 provides climate control for your bed, helping you save on heating and cooling costs throughout the year and keeping you comfortable.
How It Works
The Bed Jet 3 is a small device that provides heating and cooling under your sheets for the ultimate night's sleep. The digital motor requires no extra wires and fits under any bed with a six inch clearance. The motor is connected to a tube that you secure under your sheet so you can cool down or warm up in seconds. It's a safer alternative to heated blankets, and helps you heat up or cool down the only part of your room you're using at night.
You have free articles remaining.
Smarter Temperature Control
The Bed Jet 3 can be controlled with the remote or with an app on your smartphone. You never have to leave bed to banish night sweats or chilly feet. You can also program personalized heating and cooling settings for every hour of the night so you'll get extra warmth when the temperature drops or extra cooling during REM sleep.
Why Customers Love It
Amazon customers gave the Bed Jet an average of 4.3 out of 5 stars with over 680 reviews. Customers loved how quiet it was especially compared to noisy window heating and cooling units. They also loved that it helped banish night sweats for good. Reviews also mentioned how nice it was to have the option of heating or cooling depending on the season.